The Largest Animal Rights Gathering in the World Is Coming to LA This Summer
The largest and longest-running animal rights gathering in the United States (and the world), the Animal Rights National Conference, is headed to the West Coast this year. Since its inception in 1981, the annual conference has been eagerly awaited by social justice leaders, activists, authors, celebrities, and performers across the country.
This exciting and informative four-day event is a forum for sharing experiences and discussing effective strategies for helping animals. The conference prides itself on being "the only national conference open to all points of view on achieving animal liberation."
This year's conference, AR2018, will take place June 28 through July 1 at the Sheraton Gateway Hotel in Los Angeles and will feature presentations from some of the most influential leaders in the animal rights movement. Mercy For Animals is a proud sponsor of this important event.
MFA staff members Lindsay Wolf, vice president of investigations, and Rachel Krantz, senior writer, will be among the nearly 170 speakers from over 90 organizations fighting animal exploitation around the world.
The conference will also spotlight vegan merchandise vendors, video premieres, and over 100 free nonprofit exhibits. This not-to-be-missed event offers a wide variety of educational workshops on animal rights strategies and many networking opportunities, with nightly networking receptions. There's even an awards banquet honoring activists and celebrities for their contributions to the movement!
Without a doubt, AR2018 is the place to be for passionate animal advocates this summer. Sign up today and use the promo code "MFA25" to receive $25 off the price of full registration.
Click here for more information and to register today!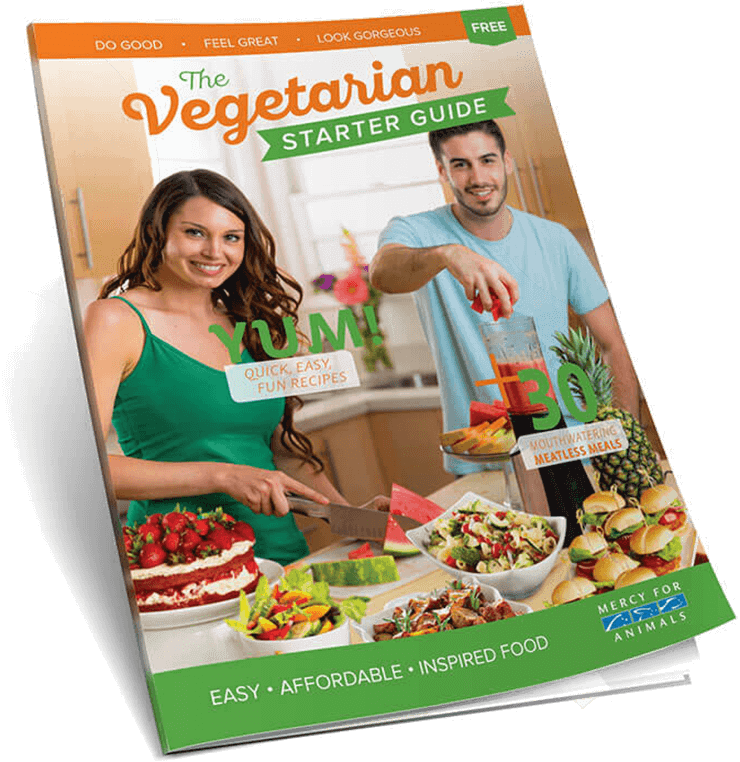 Get Your Free Vegetarian Starter Guide