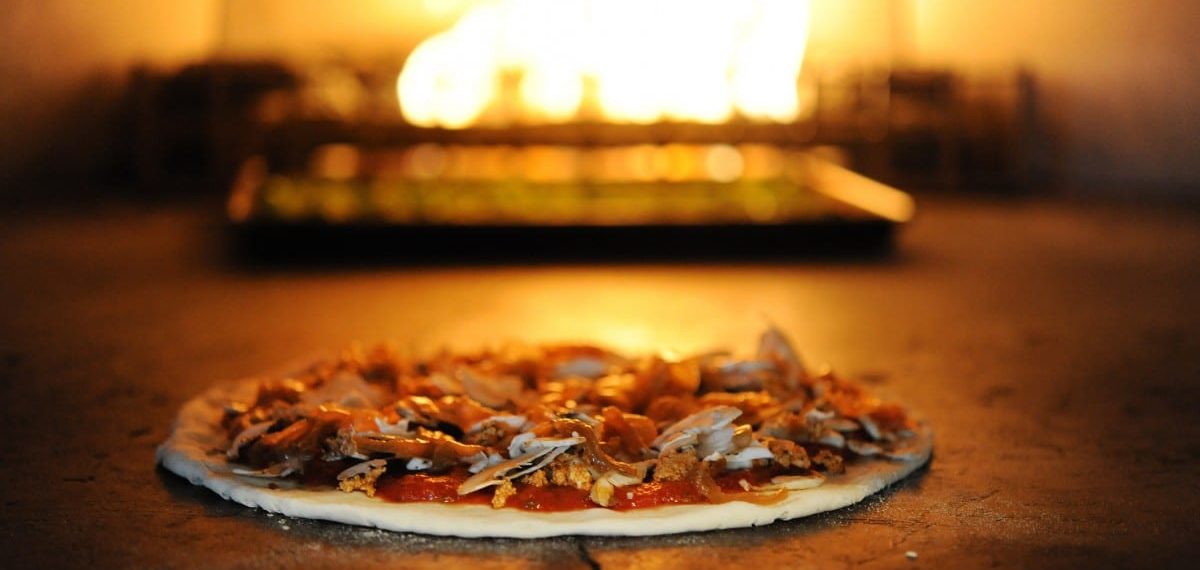 How to Order a Vegan Pizza at Your Favorite Restaurant Chain
Sarah Von Alt
1. Domino's
The Pacific Veggie pizza is loaded with roasted red peppers, spinach, mushrooms, onions, tomatoes, and more! Be sure to order it on a thin crust and skip the cheese. If you want to take it up a level, ask for the garlic, barbecue, or sweet mango habanero dipping sauce!
2. Papa John's
Topped with green peppers, onions, black olives, crimini mushrooms, and Roma tomatoes, the Garden Fresh pizza is sure to hit the spot (just don't forget to pass on the cheese). If you're really hungry, try the breadsticks with Buffalo, garlic, or barbecue sauce!
3. Little Caesars

Pizza, pizza! Just like at Papa John's, at Little Caesars the crust and sauce are totally plant-based. While its Veggie Pizza (sans cheese) is a good start, don't be afraid to really load up on veggies and add some banana pepper rings, jalapeño peppers, or pineapple.
4. Pizza Hut

On the hand-tossed or Thin 'N Crispy crust, try the Premium Garden Veggie topped with green peppers, mushrooms, red onions, fresh spinach, diced Roma tomatoes, and a balsamic sauce drizzle! Also be sure to try the Fiery Red Pepper breadsticks flavored with crushed red pepper and cayenne!
5. zPizza

zPizza is one of the national pizza chains offering Daiya, a popular vegan cheese. Feel free to create your own pie topped with all your faves or grab a Berkeley Vegan: covered in roasted zucchini, mushrooms, bell peppers, red onions, Roma tomatoes, and Gardein vegan sausage! Wow!
6. Mellow Mushroom

This place is seriously good! Try the Thai Dye Pizza with an olive oil and garlic base, onions, Roma tomatoes, fresh basil, cucumbers, and a mouthwatering Thai chili sauce. Be sure to ask for Daiya cheese and replace chicken with curry tofu.
7. California Pizza Kitchen

Try the California Veggie pizza, piled high with baby broccoli, eggplant, red onions, crimini mushrooms, sun-dried tomatoes, and roasted corn. Just don't forget to order without the cheese!
— For a list of delicious vegan pizza recipes,
click here
.