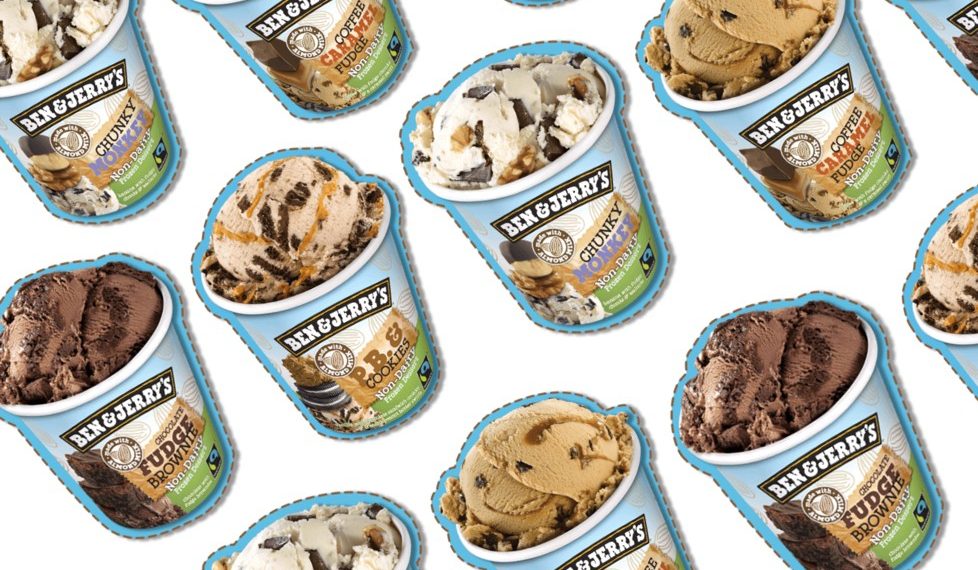 So We Tried the New Vegan Flavors by Ben & Jerry's… Here's What We Thought
Ari Solomon
By now if you haven't heard about the new vegan flavors by Ben & Jerry's, it's probably because you're also still using dial-up to update your Myspace account.
But seriously, it seems like everyone has been talking about this stuff. So I paid a visit to a Ben & Jerry's storefront here in Los Angeles to give it a try. This is what I thought:
Chunky Monkey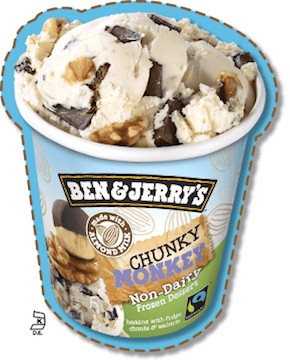 Chunky Monkey is a banana-flavored ice cream with walnuts and chunks of dark chocolate. This one was hands-down my favorite. It's crazy because I never would've thought so just looking at the flavor description. But there's something about the banana that makes this ice cream so creamy!
Decadent and tropical, it tastes like you're on a Caribbean vacation!
P.B. and Cookies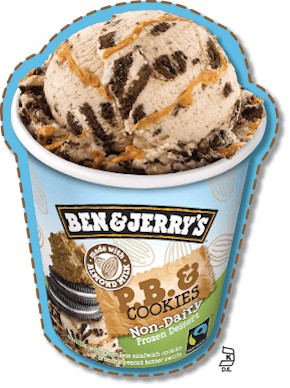 This flavor was a close second. Delicious Oreo cookies are smashed with vanilla ice cream. Think cookies and cream. Only thing is I got no peanut butter in my pint. Did I get an off batch? In any case, the peanut butter would make an excellent addition. But even without it, this was pretty damn good.
Coffee Caramel Fudge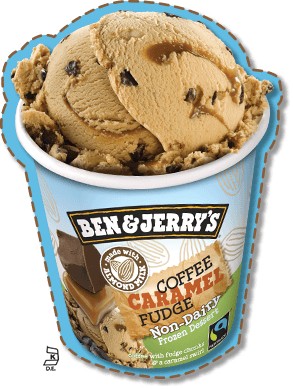 OK, I'm really not a coffee ice cream person but this flavor is on point. The coffee is light, like a soy latte! What stood out for me was the delicious caramel swirls that you taste in every bite—so silky and smooth with just a hint of that bitter coffee aftertaste. Well done, guys!
Chocolate Fudge Brownie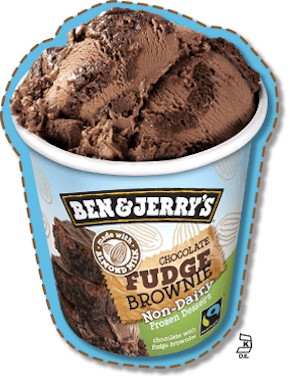 This flavor left something to be desired. Let me be real,
I'm a chocolate lover. I actually have a whole drawer in my desk at work dedicated to chocolate. This flavor was the only one I felt was kind of icy and not very creamy. It's more like a sorbet than ice cream. Still, the brownie chunks taste great. It's not horrible, but compared to the others, it's kind of a letdown.
Want to try vegan Ben & Jerry's for yourself? Ask your local supermarket to carry it. And just a tip: I was in Target over the weekend and all four flavors were on sale! You heard it here.
Want to make your own vegan ice cream? Click here for 17 mouthwatering recipes.