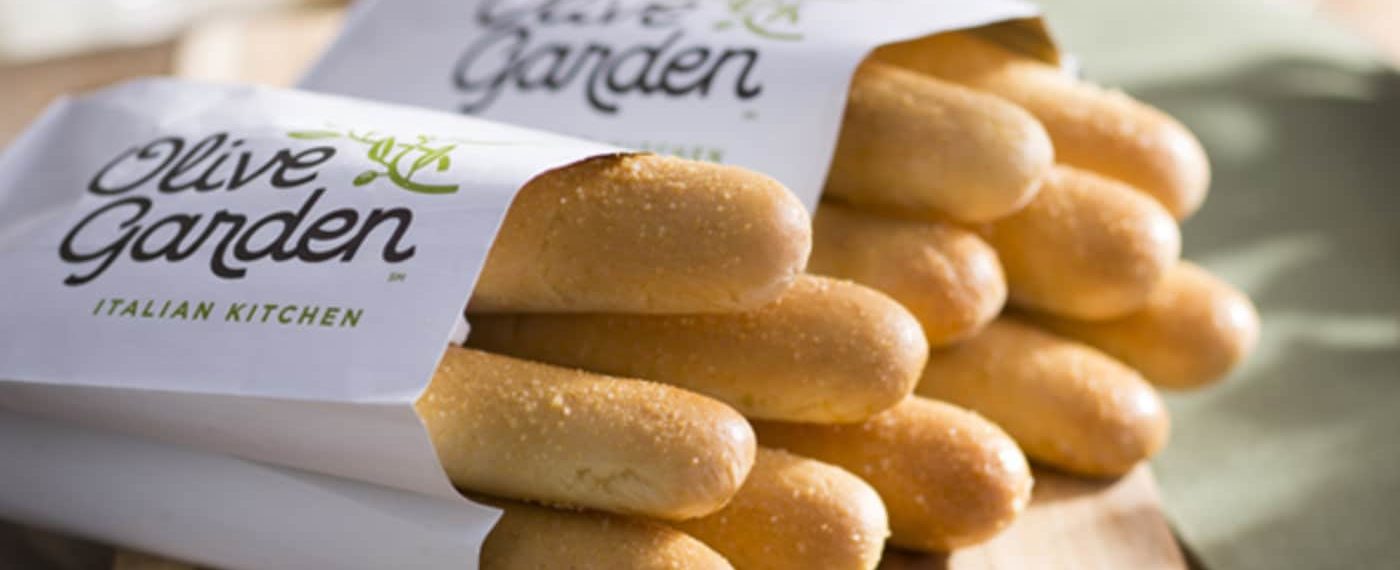 So a Vegan Walks Into Olive Garden…
Sarah Von Alt
If you're new to vegan eating, finding things to eat when you're on the road or out with friends can sometimes feel overwhelming. Luckily, many of your favorite chains offer delicious plant-based options. Here are some of our favorite vegan options at Olive Garden:
• Breadsticks
The garlic butter on these bad boys is dairy-free, and so is the marinara dipping sauce, so dig in!
• Bruschetta Caprese
Breadstick crostini topped with Roma tomatoes, basil olive oil, and balsamic drizzle. Be sure to ask for this appetizer sans cheese.
• House Salad
Ask your server to skip the croutons and dress the salad with oil and vinegar. (The Italian dressing isn't vegan.)
• Pasta With Traditional Marinara
Nearly all of Olive Garden's pasta selection is vegan, including the cavatappi, angel hair, and rigatoni. There are even gluten-free pasta options!
• Steamed Broccoli
OK, maybe it's not the most exciting option, but it's an easy way to get more veg into your meal.
• Peach-Mango Smoothie
This and the Strawberry-Banana Smoothie are 100 percent dairy-free and delicious.
Pushing for more animal-friendly menu options is a great way to make vegan eating easier for you and the millions of Americans who are moving away from meat. Click here for five easy tips on getting more vegan food at your favorite restaurant.
*Since menu items may vary from restaurant to restaurant, be sure to let your servers know that you're vegan to ensure no animal products are used!