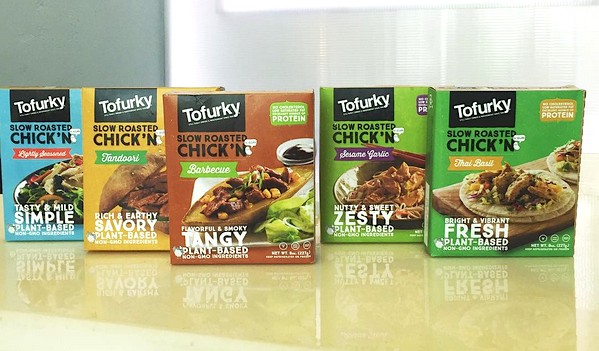 REVIEW: Tofurky's Slow Roasted Chick'n
Sarah Von Alt
Tofurky has made a name for itself among meatless purveyors with a delicious holiday roast, deli slices, sausages, and more.
And now it's releasing a brand-new product:
Tofurky Slow Roasted Chick'n!
Found in the refrigerated section of your local grocer, this new product from Tofurky comes in several flavors and is super easy to prepare.
Lightly Seasoned

This variety is the most versatile. Try it in potpies and chicken salad or in place of chicken in one of your favorite recipes—no one will be able to tell the difference!
Tandoori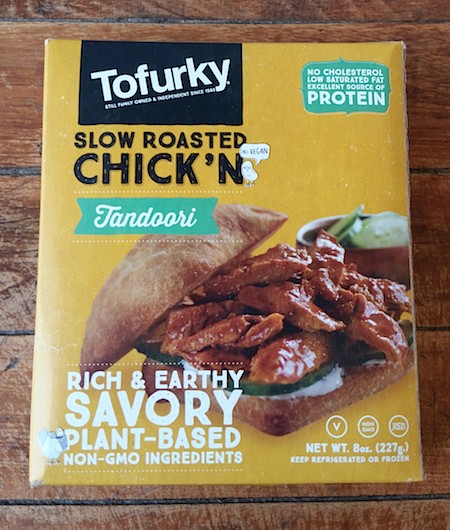 Super flavorful, with a slight hint of heat, this is one of my favorites. Tofurky recommends making sliders with this flavor and a creamy cucumber "raita."
Sesame Garlic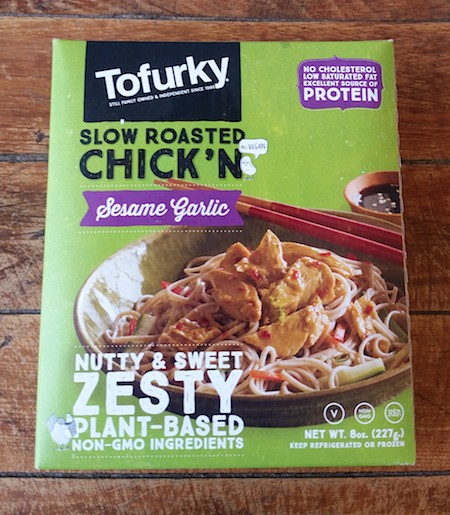 With spot-on texture, a dynamic flavor, and a little heat, this variety would be great served in lettuce wraps, noodle bowls, or spring rolls.
Thai Basil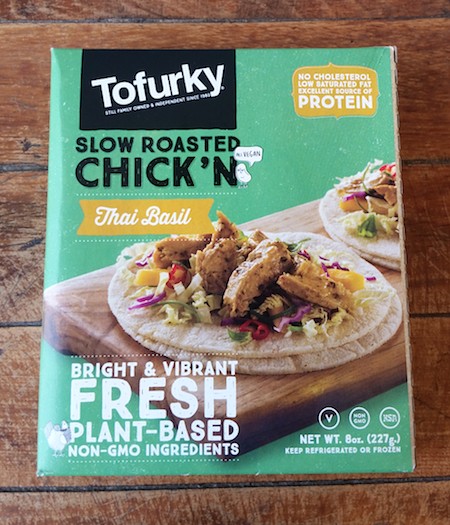 Substantial yet light, this flavor is zesty with medium spice. Try serving this one on top of your favorite greens or as part of a summer pasta salad.
Barbecue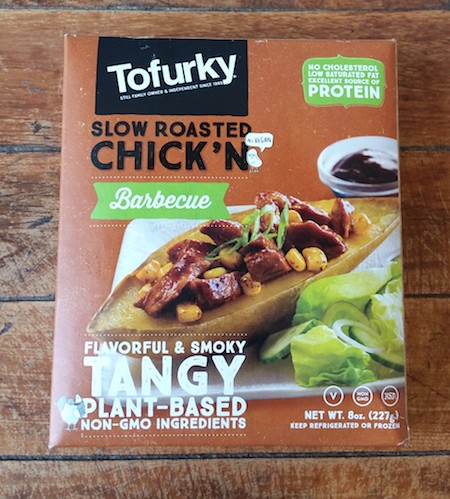 Last but certainly not least, this smoky flavor would be perfect served with corn on the cobb, baked beans, or any of your other summer faves.
These products are not only super easy to make, but also help spare countless animals a lifetime of suffering on factory farms.
Click here for a list of our favorite meat alternatives.