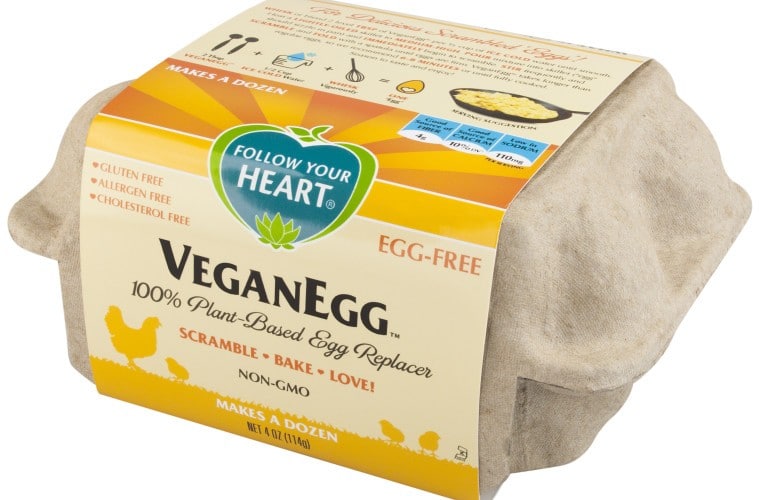 REVIEW: Follow Your Heart's VeganEgg
Joe Loria
Known for its nondairy cheeses and delicious dips, dressings, and spreads, Follow Your Heart has now released a truly game changing product: VeganEgg.
The excitement has got vegans and non-vegans everywhere lining up to try it.
I finally got my hands on VeganEgg (after a weeks' long sellout) thanks to online ordering. The minimum order was four units at $7 a piece. Each package yields the equivalent of approximately a dozen eggs.
Per the instructions on the box, I scooped six tablespoons of the yellow powder into a bowl and added one and a half cups of ice water.
This was to make about three eggs' worth. Immediately upon whisking I noticed a distinct "eggy" smell. As someone who hasn't eaten eggs in years, I'm not going to lie: It was a little unsettling.
I mixed the water-powder concoction until it was as smooth as cake batter (this is essential). Then I added it to a warmed skillet already stocked with sautéed vegetables, zucchini, onions, and mushrooms. The mixture started to sizzle right away, creating a beautiful omelet. I sprinkled in some shredded Follow Your Heart mozzarella and let it melt.
The flavor and texture were amazing—as close to an egg's as I can remember! I'm used to tofu scramble with its typical turmeric flavor, but this tasted more like black pepper.
For people who are content with the traditional tofu scramble, I think VeganEgg will be a novelty item. For those of you new to veganism, I think it will make the transition easier. I would highly recommend this product for an omelet, quiche, sandwich, or simple scrambled eggs!
Click here to order VeganEgg or find a location near you that carries it.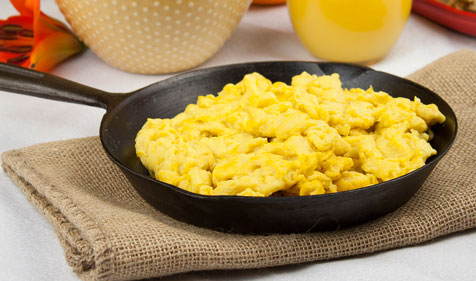 Not vegan yet? Click here to order your FREE Vegetarian Starter Guide.