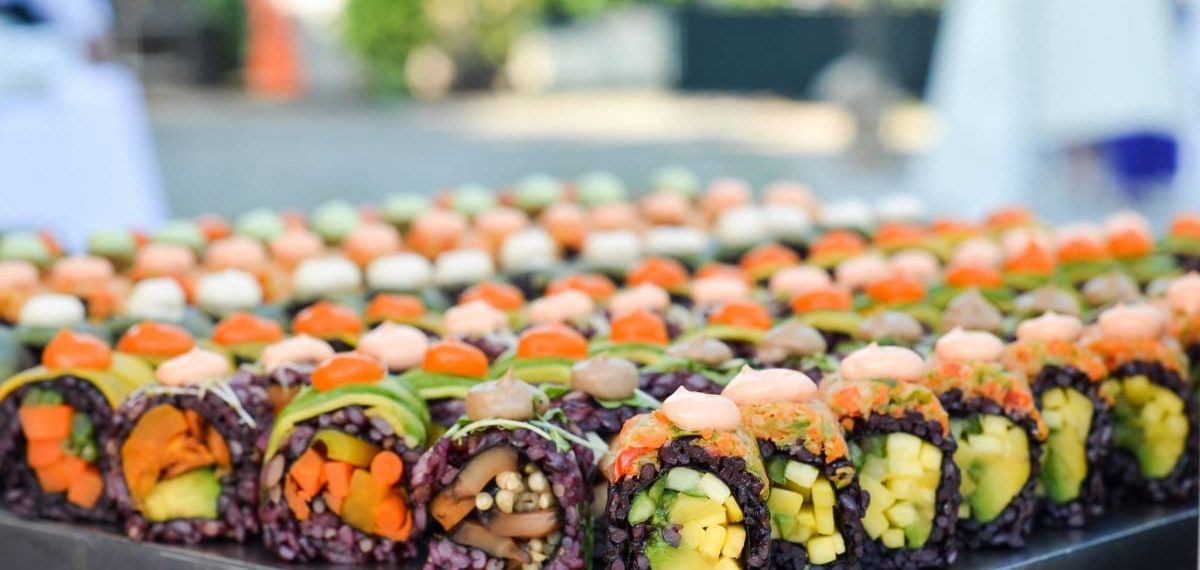 Rejoice! Vegan Sushi Is Taking Over Manhattan
Julie Cappiello
Beyond Sushi, a popular grab-and-go eatery in Union Square, will expand throughout Manhattan this spring, EaterNY reports.
The menu focuses on all-organic, vibrantly hued fruit and vegetable rolls paired with sauces such as white miso, carrot ginger, and toasted cayenne. Owners Guy and Tali Vaknin opened Beyond Sushi in 2012 with vegetarian options, but requests from customers led them to ditch the eggs and become 100 percent vegan.
After opening three locations, the pair has set bigger goals: three more restaurants set to open by December 2017 and three more set to open in 2018. That's right: Beyond Sushi expects to have nine locations in Manhattan!
The first new restaurant will debut in April at FIDI's City Acres Market at 70 Pine St. The second, a full-service venue, will open in May at 134 W. 37th St. Locations of the other four are yet to be announced.
Don't live in Manhattan? Try these amazing vegan sushi rolls you can make at home!