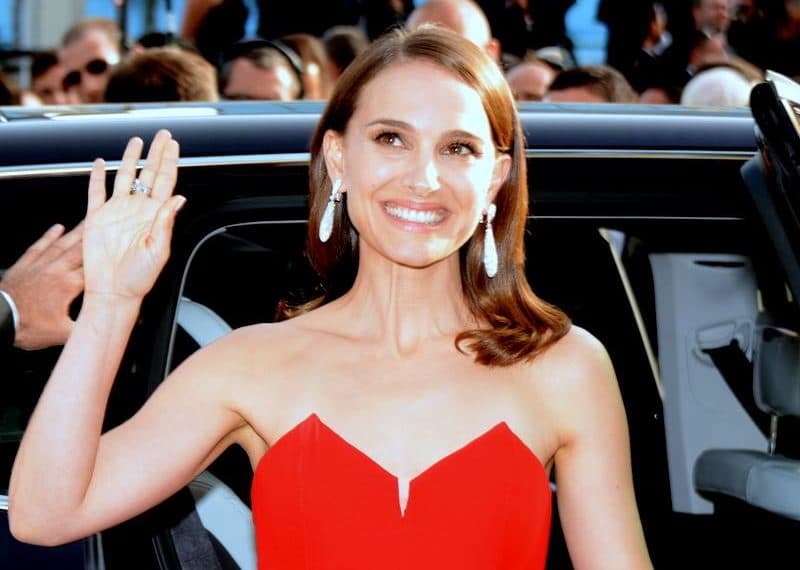 Natalie Portman Hasn't Had a Breakout in Six Years. Here's Why.
Julie Cappiello
With the constant scrutiny of appearance in the film industry, celebrities try to do everything they can to maintain camera-ready skin, and study after study shows that veganism is great for keeping skin looking younger and healthier.
Academy Award-winning actor Natalie Portman, who narrates the new movie Eating Animals, credited her flawless skin to her vegan diet in an interview with Today. Since switching to a vegan diet six years ago at the age of 30, Portman says she hasn't had a breakout.
Portman isn't the only star who credits clear skin to a vegan diet. Just this past April, Kate Hudson told Vogue that while on a vegan diet, her skin "was the best it's ever been—skin tone, pores, everything." And actor Woody Harrelson has stated:
When I was 23, I used to have a really bad runny nose, mucus, tons of acne, reddishness all over. A woman on a bus I took looked at me and said I was lactose intolerant. She said, "Stop dairy for three days, and all this is going to go away." I stopped dairy, and sure enough it was gone three days later, never to return except when I get dairy accidentally.
Evidence strongly suggests that acne and dairy go hand in hand, with several competing theories regarding the exact cause. One theory asserts that because most milk consumed in the United States comes from pregnant cows, the pregnancy hormones increase oil production, leading to acne. Another theory suggests that like high-glycemic foods, milk itself elicits an increase in insulin, leading to oil production and acne. Regardless, it's clear that the answer to clear skin is a plant-based diet!
Along with celebrities Christie Brinkley, Jared Leto, Tony Kanal, Russell Simmons, and Erykah Badu, Natalie Portman shows that veganism is the fountain of youth. Get started today by clicking here.