How to Make a Delicious Vegan Bowl (Even If You Don't Know How to Cook)
Rachel Krantz
Going vegan can seem daunting for many reasons. One of the main ones is that most people have to learn how to cook in a slightly different way (or even learn to cook in the first place). You absolutely don't need animal products at the center of your plate to feel full and satisfied, but if you just make salads or microwave meals every day, you're unlikely to feel satiated or healthy in the long term.
Enter your basic vegan bowl. If you learn to make a great bowl, you will never be bored, hungry, or broke. Making bowls is a cheap, satisfying, and healthy way to eat–and I should know, I eat at least one a day. That said, I'm extremely privileged: My partner is the cook, and I just eat his tasty, whole-food, plant-based meals. More and more friends who have eaten at our house ask for his recipes. But he insists he doesn't have any, just a simple formula. I realized it would be a useful service to provide that formula.
So here you have it: simple instructions on making an amazing, filling, and healthy bowl, even if you've never cooked before. I've broken it down step by step as simply as possible so that these instructions make sense to people who tend to get overwhelmed by the idea of cooking. You can do this. I promise!
Choosing Your Ingredient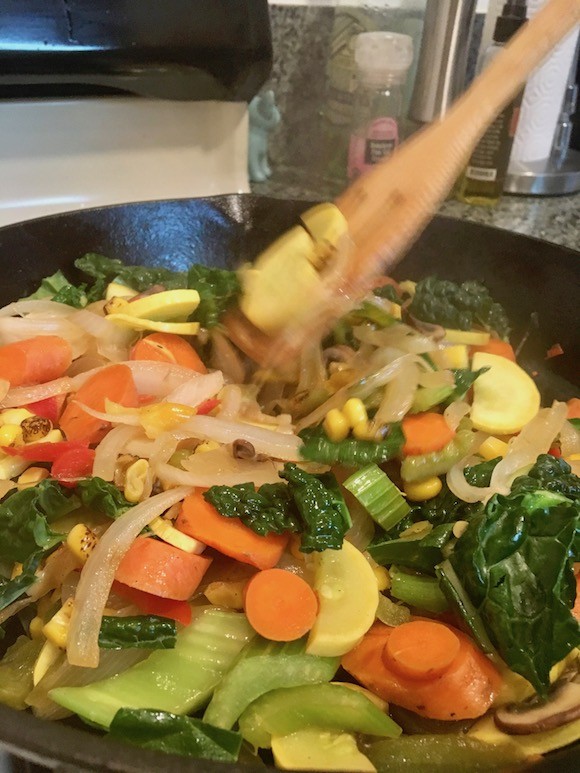 Every satisfying bowl has a few components: 1—2 grains, 2—6 different veggies, and 1—2 legumes.
Grains: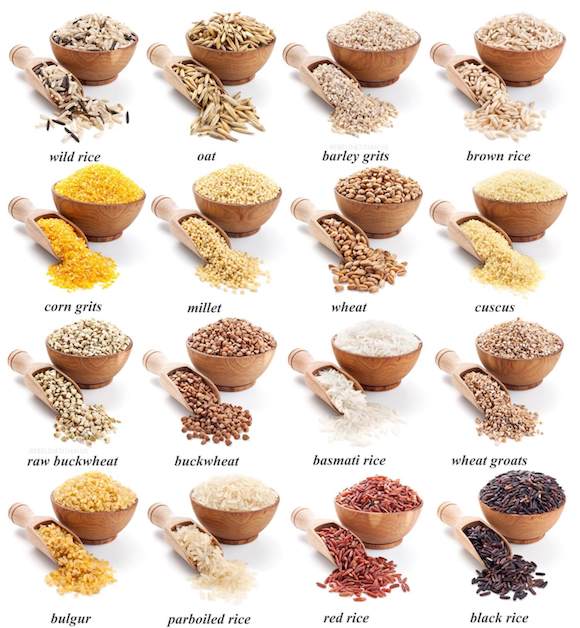 Take your pick of brown rice, white rice, amaranth, quinoa, wheat berries, farro, or some kind of noodle.
Keep these stocked in your pantry. If you're often in a rush or have a fear of cooking grains, you can also buy microwavable brown rice or quinoa at Trader Joe's–but that won't be as cheap.
Vegetables: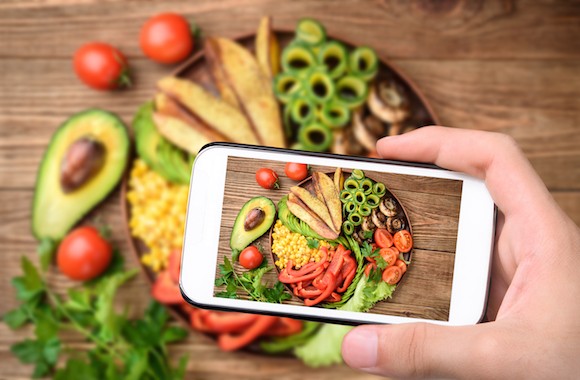 Really, there are no wrong answers here. In general, the best way to get different nutrients is to have a couple of different colors represented. There should be at least one green vegetable (kale, broccoli, greens, peas, fennel, celery, zucchini, etc.). You'll also want red, orange, purple, or yellow vegetables (bell peppers, carrots, sweet potato, purple cabbage, corn kernels, etc.). The more colors the better, but you can also keep it simple.
We always keep a bunch of frozen veggies in the fridge so that we are never without. Broccoli, asparagus, corn, peas, and spinach are staples, while we tend to buy carrots, fennel, kale, and cabbage fresh.
You'll also always want to keep onions, garlic, and ginger in the house.
Legumes: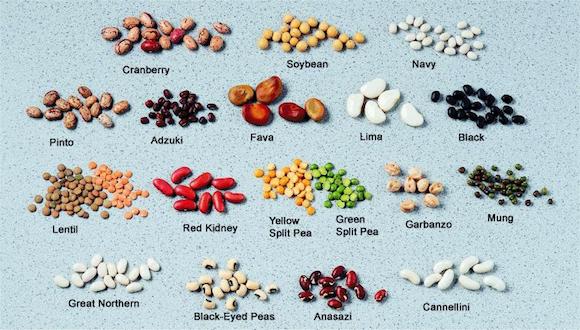 Buy a bunch of cans, and keep your pantry stocked! We prefer unsalted beans, but it's up to you.
Options include black, cannellini, garbanzo, pinto, kidney, and black-eyed peas–or whatever else you find! Legumes could also be tofu, tempeh (we love the three-grain tempeh from Trader Joe's), or lentils.
Condiments and Toppings: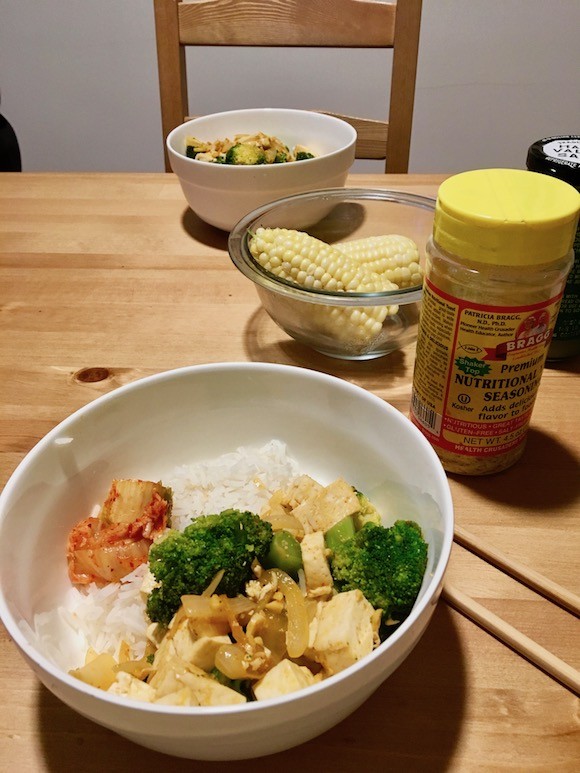 You'll always want some yummy toppings for your bowl on hand. Here's what we use most: nutritional yeast, sesame seeds, hot sauce, tomatillo salsa, Sriracha, sunflower seeds, chia seeds, hemp seeds, and tahini.
Cooking Your Bowl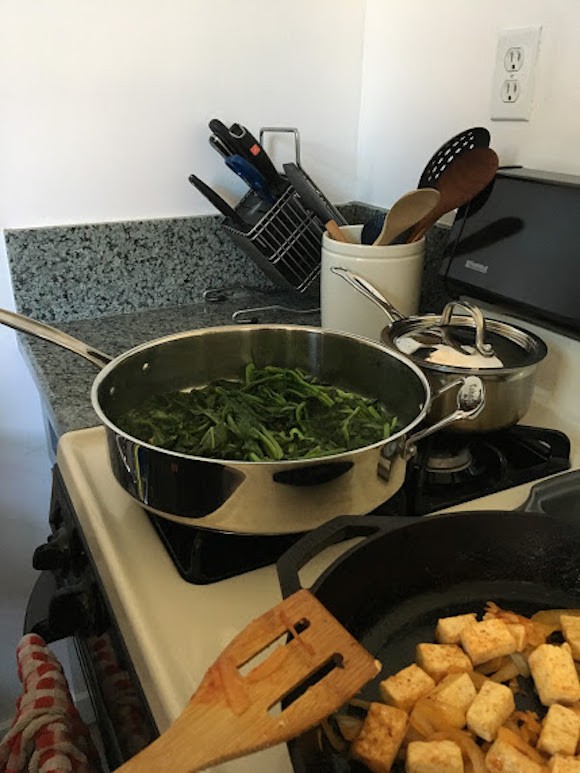 OK, I'm going to break it down very simply here. More experienced cooks, please don't be offended.
Choose your grain, and put it in a pot with the appropriate amount of water (Google this if you're not sure). Leave the top off the pot, put the pot on the stove, and set heat to high. Once water is boiling, turn down to simmer, and cover. Depending on the grain, this will take anywhere from 10 to 45 minutes total.
As grains are being brought to a boil, chop up your onions (about half an onion per person), and put a small amount of oil in a pan (or a layer of water, if preferred). Cook the onions while you're chopping up the other vegetables. If you like garlic and ginger, dice them up (a clove or two of garlic per person; a little less for the ginger), and once onions are sautéed to translucent, throw them in. Onions can be further sauteed, if you prefer them caramelized.
If you're using tempeh, chickpeas, or tofu as your legume, throw them in at the beginning so they can brown with the onions. Once onions are turning translucent and legumes are starting to brown, throw in your vegetables.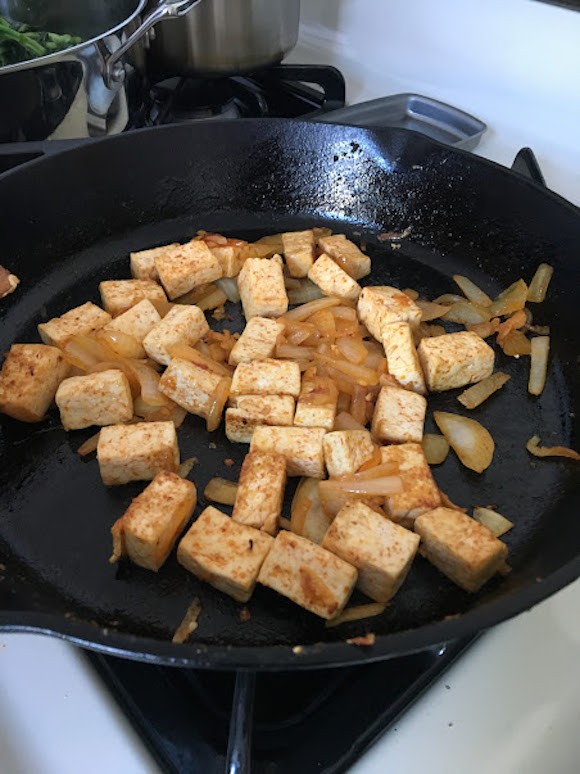 The easiest and tastiest way to season tempeh, tofu, or noodles is with Sriracha, 1—2 capfuls of toasted sesame oil, and a touch of soy sauce or Bragg's. Put these on when you start cooking tempeh or tofu, and mix thoroughly so all tempeh or tofu is coated with sauce beforehand. If you want this sauce on your noodles, add cooked noodles and sauce to the pan with all your veggies during their last minute of cooking, turn flame down to a simmer, and stir that bad boy up.
In which order should vegetables go in the pan? A basic rule to follow as you're learning is that denser vegetables go in earlier (fennel, carrots, celery, etc.), while leafy veggies go in last (kale, spinach, etc.). Cook denser vegetables for 3—4 minutes (unless they're a tuber-like sweet potato, in which case you'll need to roast or sautee them ahead of time), and then throw in lighter veggies, cooking for another couple of minutes.
If salt and pepper are preferred, add them toward the end of cooking.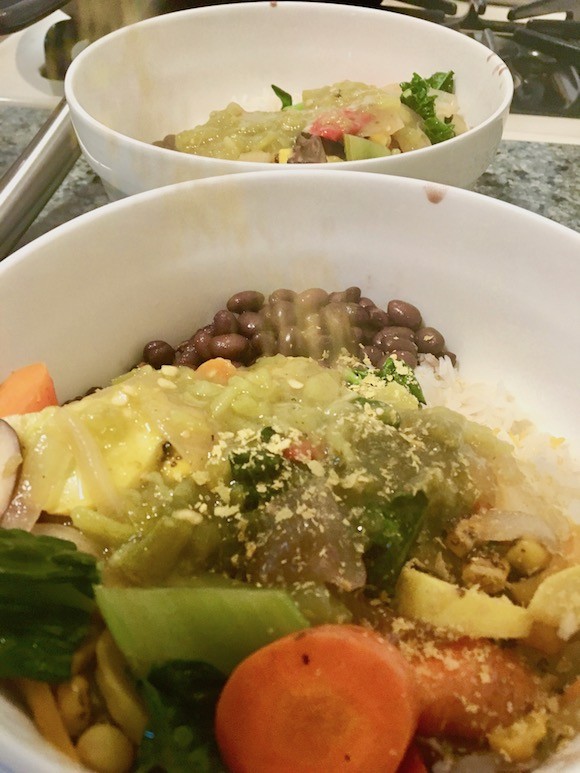 And that's it! Top with nutritional yeast or whatever other condiments or sauces you like.
Sample Bowl Combinations
Simple Mexican Bowl:
Tempeh Asian Noodle Bowl:
Macro Bowl:
You can find more recipes here!