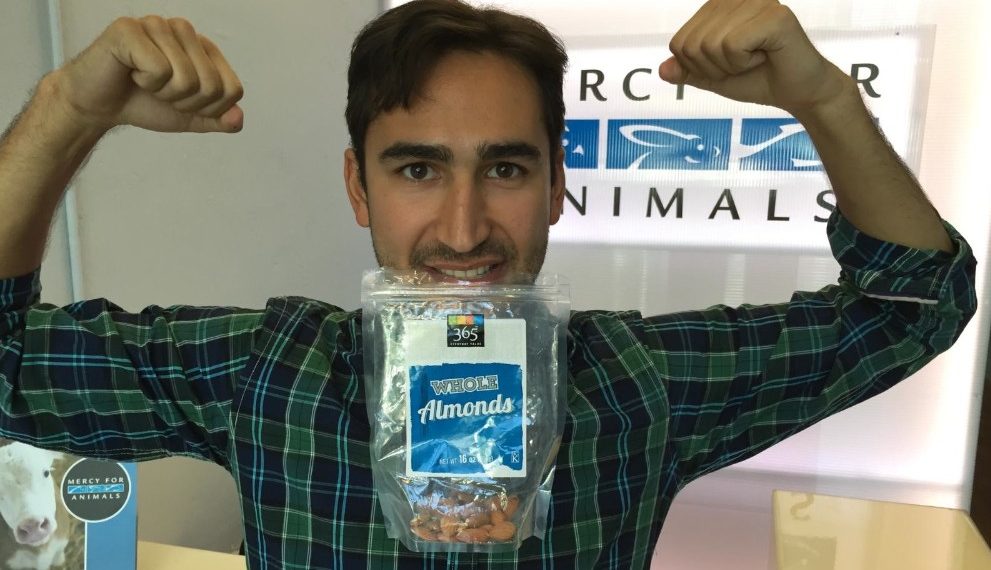 How Do You Get Enough Protein as a Vegetarian?
Sarah Von Alt
If you're vegetarian, it's a question you hear all too often: What about protein? We caught up with MFA staffer Alan Darer to get his perspective.
So… how do you get enough protein as a vegetarian? Here's how Alan responds:
After choosing to eat meat-free meals, I was thrilled to find that the idea that it's hard to get protein as a vegetarian was really just a myth!
Many plant-based foods are packed with protein: beans, tofu, hummus, nuts, and vegetarian meats! (My favorite is Gardein's crispy tenders.)
I've learned that soy milk has as much protein as cow's milk without all the cholesterol, and that broccoli is 20 percent protein!
But what if you're an athlete?
From ultra marathoner Rich Roll and Olympian Carl Lewis to US Open winner Serena Williams, vegans are time and again proving that you don't need to contribute to the abuse and torture of animals by consuming meat, dairy, and eggs to be a star athlete.
For a list of protein-packed vegetarian foods, click here.
Have a question you want answered? Send me a message at [email protected].