Here's How to Make Vegan Pulled "Pork" With Mushrooms
Yep, you read that right. A variety of plant-based foods make excellent meat alternatives, including mushrooms. And this flavorful recipe uses shredded oyster mushrooms to create a meaty texture. Complete with kale slaw and a creamy sauce, this recipe is healthy, delicious, and easy to prepare!
Vegan Barbecue Pulled Pork
Pulled Pork:
2 ciabatta buns
1 ½ lb. oyster mushrooms
12 oz. bottle barbecue sauce
Vegetable oil (not olive oil)
Coleslaw:
1 cup vegan mayo
4 tbsp. coconut sugar
½ tsp. celery salt
½ cup apple cider vinegar
1 bunch kale, chopped
2–3 carrots, shredded
⅓ onion, chopped
Pepper to taste
Dressing:

Barbecue sauce
Vegan mayo
Directions:
Shred mushrooms with a fork. Add vegetable oil to a hot skillet. Avoid using olive oil because it has a low burn temperature. Add mushrooms and cook until they release their liquid and it evaporates. Add barbecue sauce (reserving a few tablespoons for the dressing) and let the mixture simmer a few minutes.
Make slaw by combining the kale, onions, and carrots in a bowl. In a separate bowl mix together all other coleslaw ingredients. Pour mixture over veggies and massage in with hands to break down the kale a bit.
For the dressing whisk together the remaining barbecue sauce and a bit of vegan mayo. Assemble your sandwich by adding pulled mushrooms to a toasted ciabatta bun and pouring some dressing over the mushrooms. Enjoy!
—
Want more? Click here for seven easy vegan lunch recipes to try this week!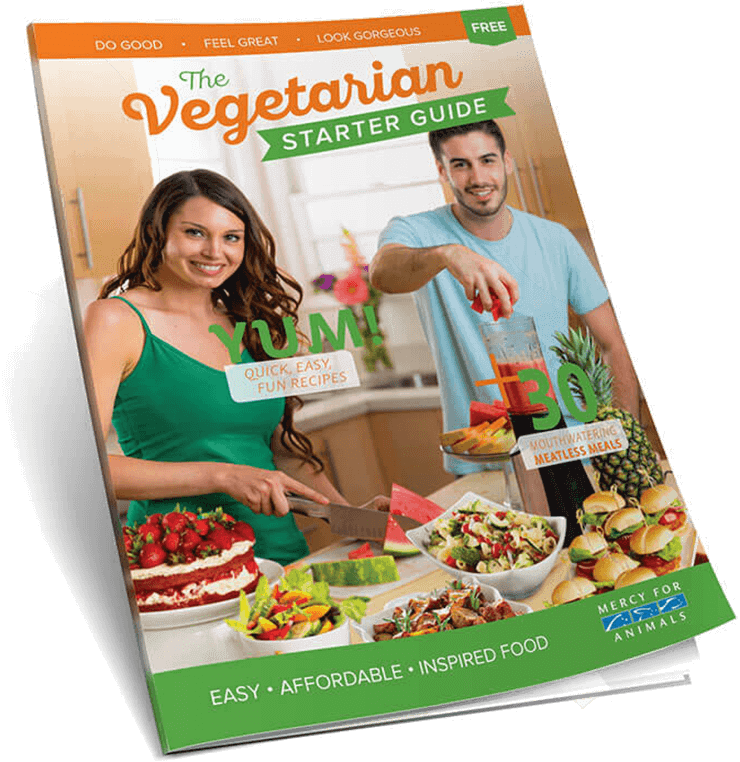 Get Your Free Vegetarian Starter Guide