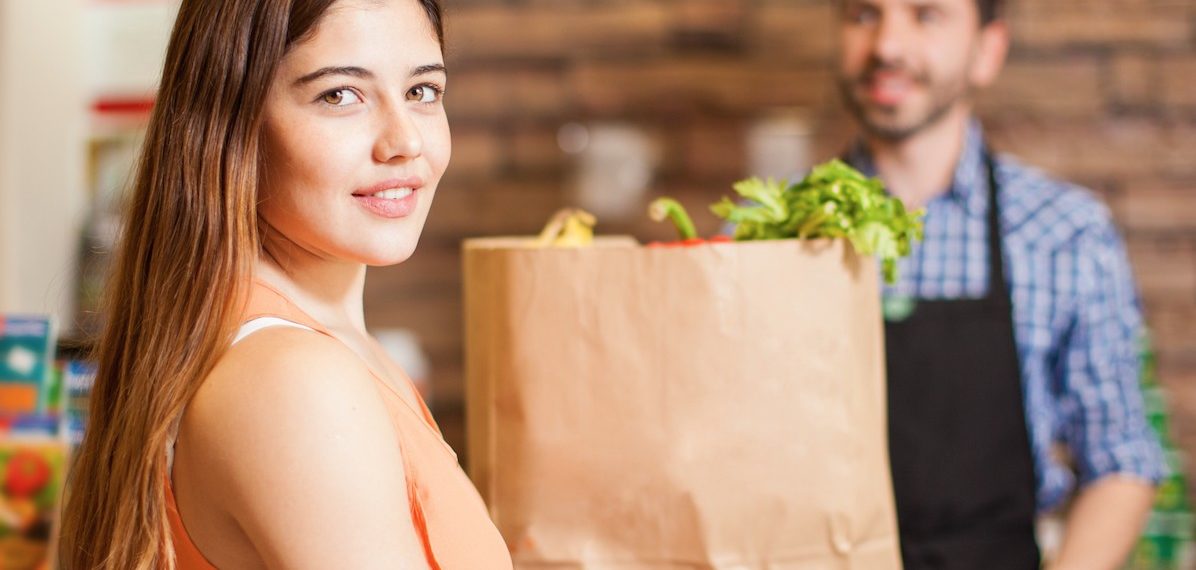 Here's How to Eat Vegan for a Week for Under $50
Sarah Von Alt
Some of the most affordable foods on the planet are vegan,
including rice, beans, legumes, pasta, and all kinds of fruits and veggies. Despite this, people will often ask us about eating vegan on a budget.
So we've compiled some handy tips and tricks that will keep you veg without breaking the bank:
• Dry beans are worth the wait.
Sure, you have to soak them overnight, but dry beans are exponentially cheaper than canned. They're also a delicious, protein-packed essential in a budget-friendly vegan diet.
• Buy it frozen.
One great way to save money is to reduce food waste. Frozen veggies like corn, peas, and green beans are great because they last almost forever.
• Get into oatmeal.
Yeah, oatmeal is a super secret vegan hack. It's filling,
loaded with iron and calcium, and one of the cheapest things you could eat for breakfast.
• Stick with produce under $2 per pound.
When choosing fresh fruits and veggies, try to stick with items under $2/lb.
• If you want to splurge,
buy some Vegenaise.
Of course you can just use it like mayo, but you can also create sour cream (just add lemon juice), salad dressings, and sauces with this must-have specialty item.
• Soup is a thing.
Soups loaded with veggies, grains, and beans hold well as leftovers, stretch your dollars, and make great filling meals!
• Stick with staples.
Rice, pasta, and peanut butter are all great choices for affordability and versatility.
• Every night can be taco night.
Put those tasty veggies and beans to use inside a toasted tortilla! Add some Vegenaise sour cream and you've got yourself a tasty and inexpensive vegan dinner.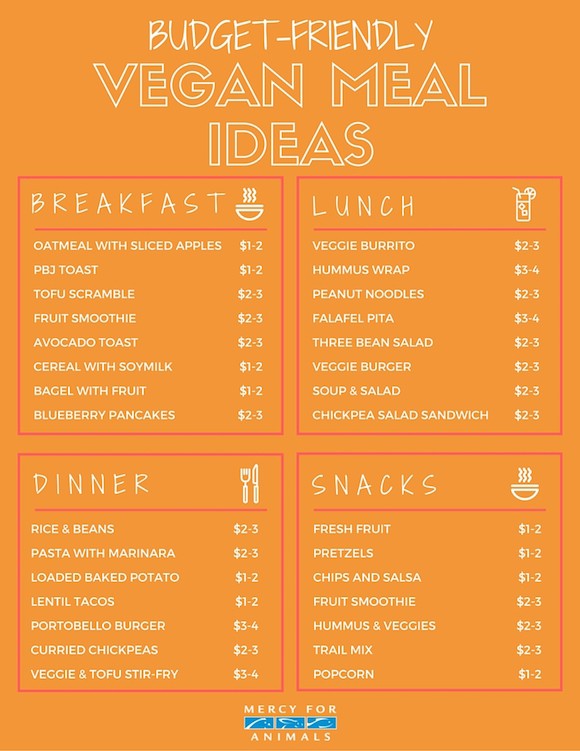 Want more? Click here for a list of budget-friendly recipes that cost less than a dollar per serving!