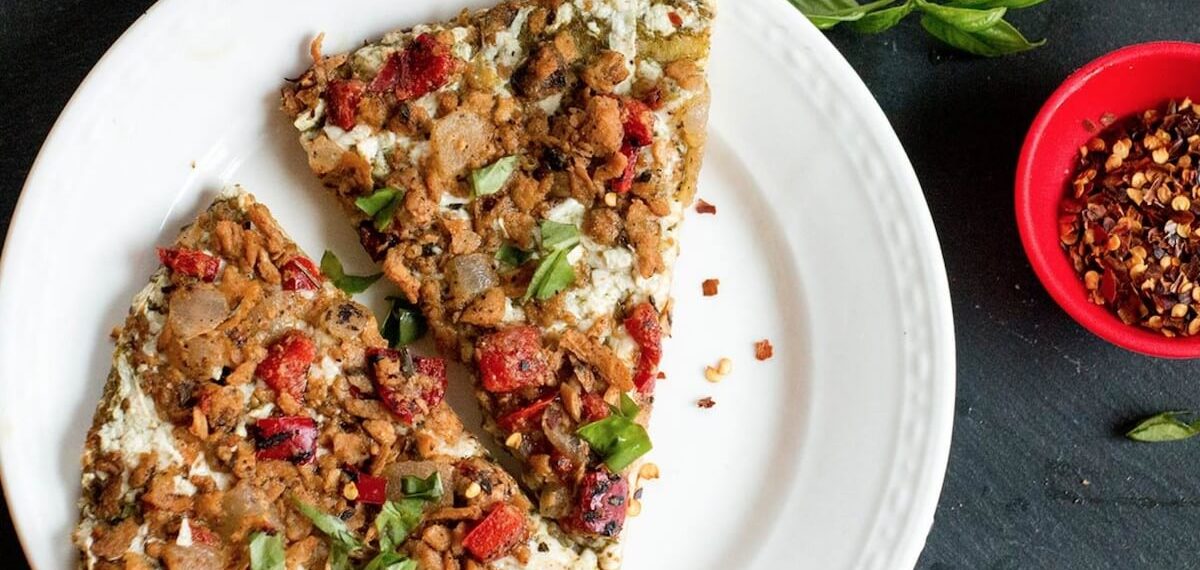 Vegan Frozen Pizzas You Can Find at a Store Near You
Sarah Von Alt
The frozen pizza is an American classic, and like most foods, there is a wide variety of delicious vegan versions on the market. I've compiled a quick roundup of the best vegan pizzas you can find at a store near you:
Tofurky

Tofurky makes three varieties of vegan (and gluten-free) frozen pizzas: Barbecue Chick'n with Roasted Corn, Pesto Supreme, and Pepp'roni & Mushroom!

Daiya

This brand, well-known for its dairy-free cheese shreds, sells seven different vegan pies: Supreme, Pepperoni, Spinach & Mushroom, Margherita, Fire-Roasted Vegetable, Cheeze Lovers, and Mushroom & Roasted Garlic.

Amy's

This beloved natural foods brand makes a variety of vegan frozen meals, but its pizzas are a classic. Varieties include Margherita, Roasted Vegetable, Dairy-Free Pesto, and Spinach.

365 Everyday Value Vegan Pizza

This Whole Foods brand offers a vegan pizza made with Daiya cheese shreds!

Bold Organics

Bold's pizzas are available in Vegan Cheese and Veggie Lovers varieties, and they're totally gluten-free!

American Flatbread

The Vegan Harvest Pizza is topped with homemade tomato sauce, garlic, fresh herbs, and dairy-free cheese!

Ian's

In addition to being vegan, Ian's Cheesy French Bread Pizza is gluten- and soy-free, and it can be found at a wide variety of grocers.

Oh Yes!

This company uses a dairy-free cheese on a few of its pies, and it offers both of them in regular and personal size, which is perfect for lunch in a pinch.
Want more? Here are the pizza chains where you can get vegan cheese on your pie.