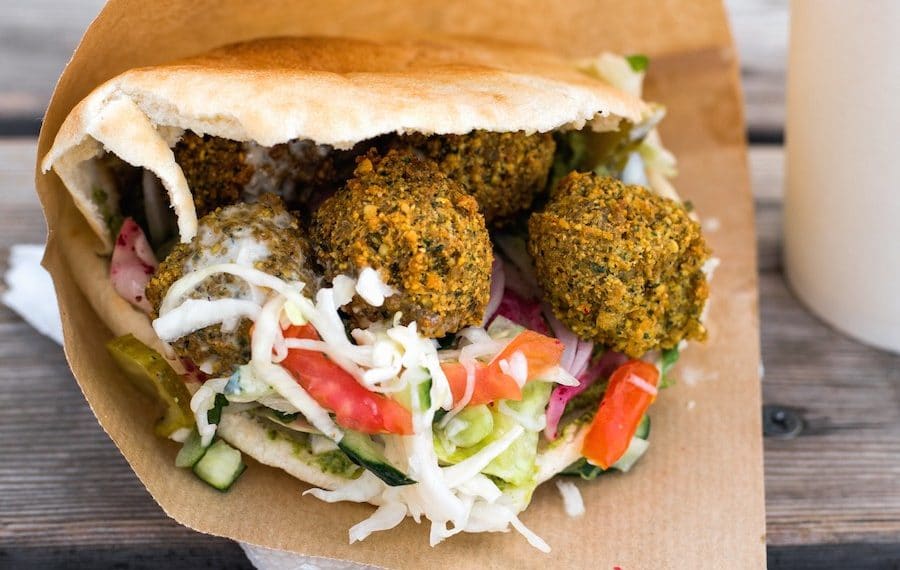 Here Are 8 Ways to Eat Less Meat Without Even Trying
Sarah Von Alt
Cutting out meat doesn't have to be an all-or-nothing proposition. For many people, the best way to change how they eat is to do it gradually.  Whether your goal is to go vegetarian today or to simply eat less meat, here are some options for making the switch. And remember, this isn't about being perfect. If there are a couple of favorite foods you just can't give up right now, work on everything else.  Here are 8 easy ways to eat less meat:
1. Enjoy a veggie burger.
Tons of restaurants offer veggie burgers, so swap out the beef burger for a flavorful black bean or veggie patty. Pile high with all of your favorite veggies and condiments!
2. Veganize a few of your favorite recipes.
There are plant-based versions of all your favorite foods. Click here for 11 easy swaps to make your favorite dish veg.
3. Order your favorite pizza sans meat.
Everyone loves pizza! Skip the meat, and if you're feeling ambitious, ditch the cheese, too! Here's how to order an animal-free pie at your favorite pizza chain.
4. Try Meatless Monday.
Meatless Mondays are a great way to practice eating veg one day a week. Once you get the hang of it, you can add more meatless days each week! Click here for 11 vegan recipes that meat-eaters will love.
5. Replace ground beef with lentils or minced mushrooms.
Making sloppy Joes? Bolognese? Shepherd's pie? Try swapping in lentils or minced mushrooms and veggies in place of the meat in your recipe. Click here for 8 recipes that do just that.
6. Find some meat alternatives you love.
From vegan brats to chicken nuggets, meatless alternatives abound! Click here for our favorite vegan meats.
7. Replace meat in tacos and burritos with beans.
And while you're at it, skip the sour cream in favor of guacamole. It's creamy, delicious, and another excuse to eat more avocados!
8. Order a falafel.
What more is there to say? Falafel is not only delicious; it's the perfect meal when you're craving something heavier.  — Some people want you to believe that being veg is about purity or perfection. Don't listen to them. If you find yourself slipping up once in a while, or you accidentally eat something that isn't veg, don't beat yourself up. You can always start fresh at your next meal.
Ready to give it a shot? Click here for meal ideas, delicious recipes, and tips on making the switch.