Follow Your Heart Begins Rollout of Pourable Pancake and Waffle Batter
Hannah Bugga
Whipping up vegan pancakes just became even easier. This month, plant-based food brand Follow Your Heart began offering its pourable pancake and waffle batter in select grocery stores. The batter, known as "Rocket Cakes," is gluten-free and made from ancient grains, like corn, millet, and quinoa.
First rolling it out at all Fresh Thyme markets across the Midwest, Follow Your Heart plans further distribution in the coming months. Katherine Franklin, vice president of product and marketing at FYH, said in a statement:
Certainly one of our most anticipated products and one that we've been working on for many years now, Rocket Cakes is finally taking off. When we set out to make this product, our goal was for them to be organic, gluten-free, and, of course, vegan.
Hungry for pancakes right now? You don't have to wait for Rocket Cakes to hit your local grocery store. Plenty of vegan pancake mixes are on the market right now. Here are a few of our favorites:
1. Bisquick Original Pancake & Baking Mix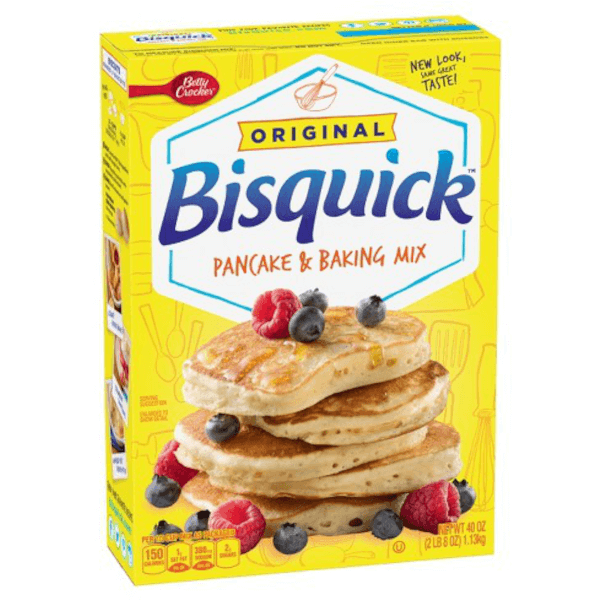 You can get this stuff at pretty much every grocery store. To sweeten the deal, the company also offers a gluten-free vegan pancake mix! And since these are baking mixes, they're sure to make other recipes easier. Yummy plant-based biscuits, anyone?
2. Hungry Jack Complete Chocolate Chip Pancake Mix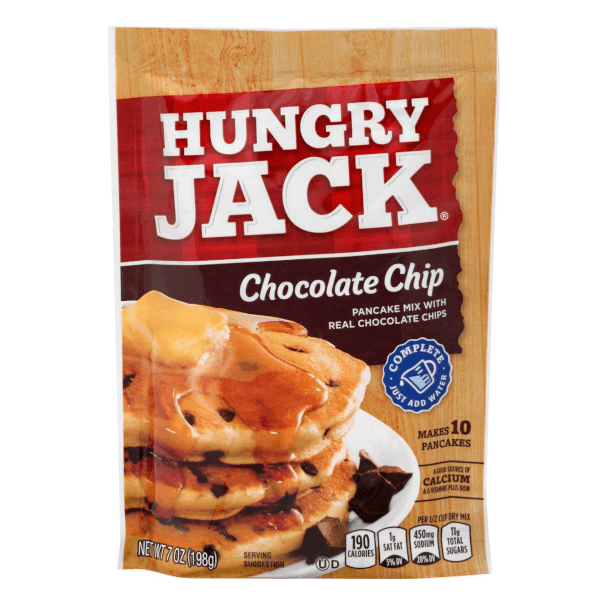 Want to impress overnight guests with a tasty breakfast that rivals dessert? Make these chocolate chip pancakes—just add water! Hungry Jack Original is also plant-based, but remember that you'll need to add oil, vegan milk, and an egg replacer.
3. Bob's Red Mill Paleo Pancake & Waffle Mix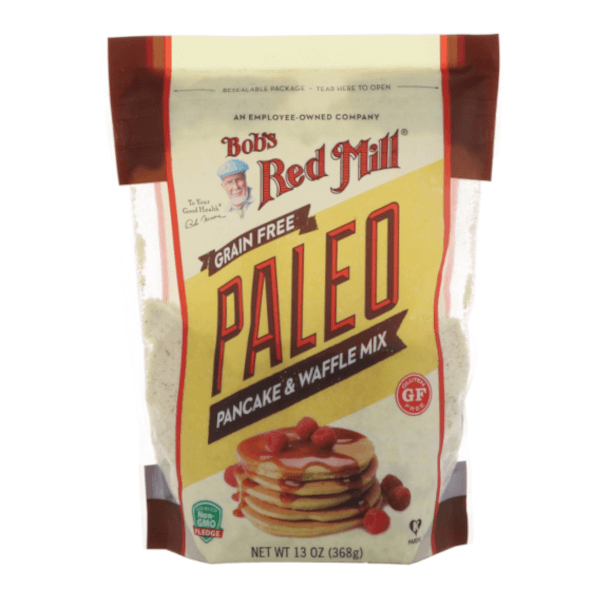 There's a pancake mix for everyone! This grain-free mix is made by Bob's Red Mill, a brand that offers several vegan pancake mixes, including organic high-fiber, buckwheat, and organic seven-grain.
4. Birch Benders Just-Add-Water Pancake & Waffle Mix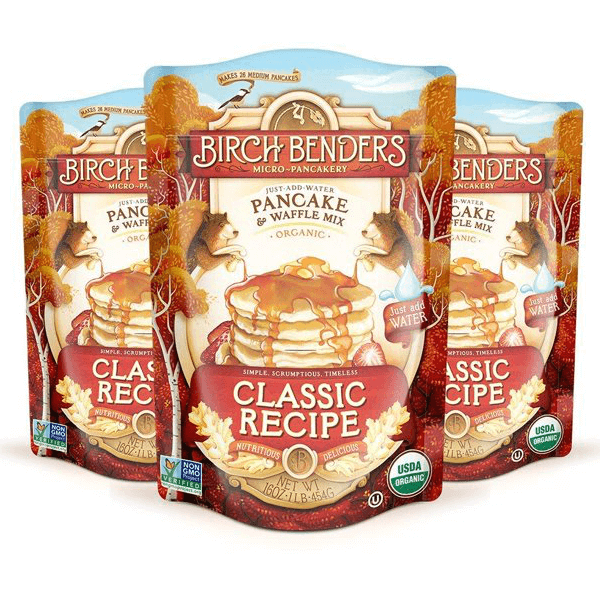 Like the name suggests, just add water for delicious pancakes or waffles! The company's classic, blueberry, chocolate chip, and plant protein pancake and waffle mixes are all vegan.
5. Flip for Flapjacks Pancake Mix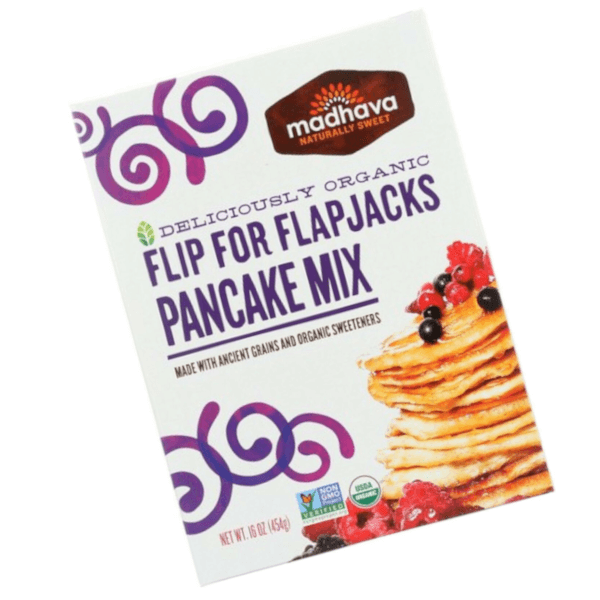 This pancake mix is my personal favorite! It makes fluffy, delicious pancakes with the simple addition of oil and either water or plant-based milk. You can find it at grocery stores or order it from Amazon.
Flipping out over vegan breakfast food? Find tons more recipes and plant-based tips by downloading our FREE Vegetarian Starter Guide.