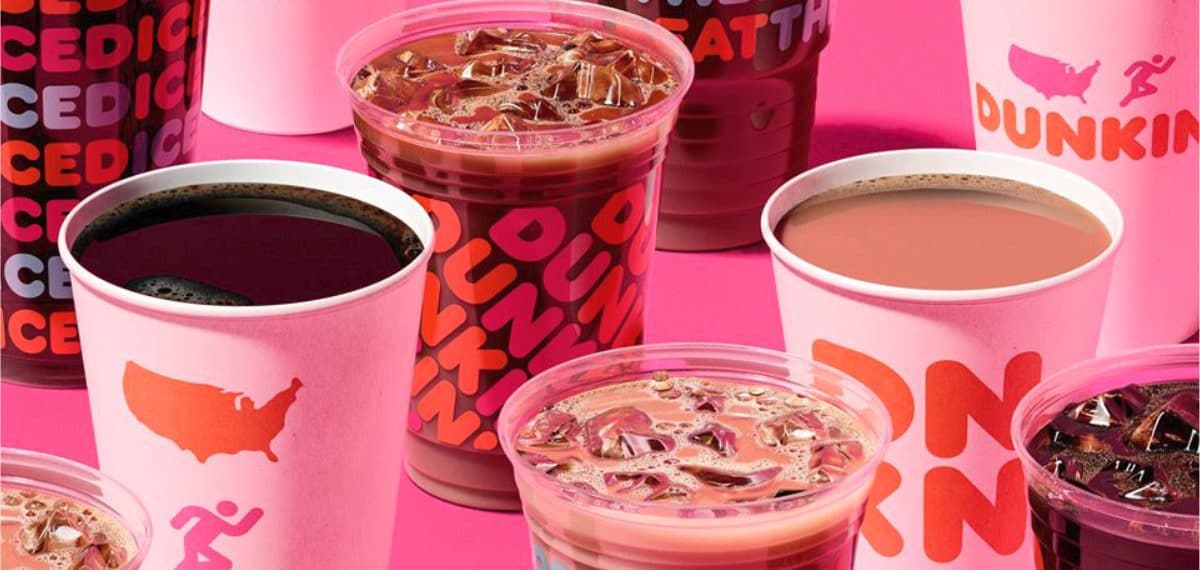 Dunkin' Launching New Vegan Drink Nationwide This Spring
Sarah Von Alt
Multinational coffee company Dunkin' just announced that it will add a new oat milk latte to its menus across the United States this spring! Available iced or hot, this completely plant-based new latte will add to the growing list of vegan options offered by this popular chain.
In an announcement on the Dunkin' website, the company shares:
In addition to enjoying oatmilk as part of Dunkin's espresso experience, guests can order oatmilk in Dunkin's hot and iced coffee, Cold Brew and frozen beverages. Dunkin' also offers almondmilk as a dairy alternative option at restaurants nationwide.
As plant-based eating continues to take the world by storm, chains like Dunkin' are capitalizing on this growth. Even Starbucks is jumping on the oat milk trend with the addition of a dairy-free menu option in the Midwest.
This is far from the first time Dunkin' has made headlines for a new plant-based menu item. Just last fall, Dunkin' became the first U.S. restaurant chain to add Beyond Meat sausage to its menu. Customers can now order sandwiches made with Beyond breakfast sausage at all Dunkin' locations—and hungry customers can easily veganize their sandwiches by ordering the sausage on an English muffin without cheese or egg.
Incredible vegan options are popping up everywhere, and there has truly never been a better time to add more plant-based meals to your life! You can get delicious recipes and simple meal ideas by ordering a FREE Vegetarian Starter Guide today, and check out our Pinterest page for thousands of recipe ideas.
—
Pushing for more animal-friendly menu options is a great way to make vegan eating easier for you and the millions who are moving away from animal products. Please take a moment to ask Dunkin' to add a vegan donut to their menu! You can leave a message on their Facebook page here.
*Since menu items may vary by location, be sure to let your server know that you're vegan to ensure no animal products are used!