Help Animals and Save Money During Mercy For Animals' Black Friday Sale
Tammy Borchert
Mercy For Animals' Black Friday sale is on. Now through December 1, get 15% or more off everything in our store! Support our vital work and save money as you shop our wide variety of Mercy For Animals logo and compassionate apparel, drinkware, holiday cards, and gifts.
Here are some of our favorite deals. Happy shopping!
Decadent Vegan Cookies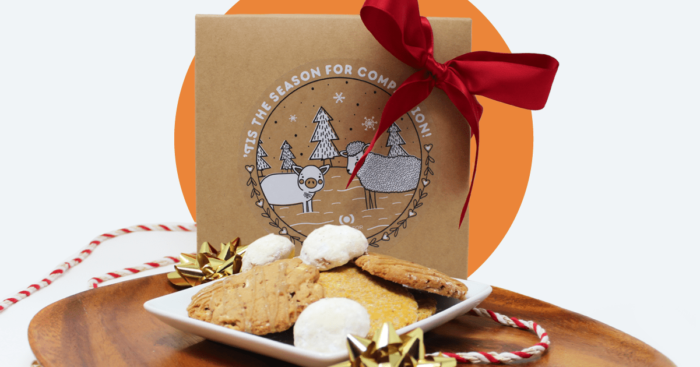 Mercy For Animals' exclusive cookie gift box features a variety of delectable vegan cookies that anyone is sure to love. Available for shipping in the United States, the whole box is yours for $45, on sale from $38.25.
Mercy For Animals Plush Hoodie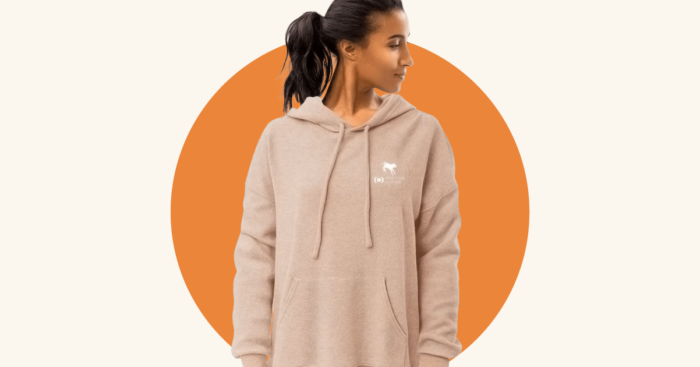 Made of exceptionally soft, ring-spun cotton and brushed fleece polyester, Mercy For Animals' plush hoodie is a classic loungewear essential. Usually $76, the super cozy piece can be yours for just $64.60.
Holiday Compassion Candle
Available in comfort spice and vanilla bean, these vegan scented candles will spark compassion in everyone who visits your home! Usually $28, they are a steal at $23.80.
Happy Animal Holiday Camp Mug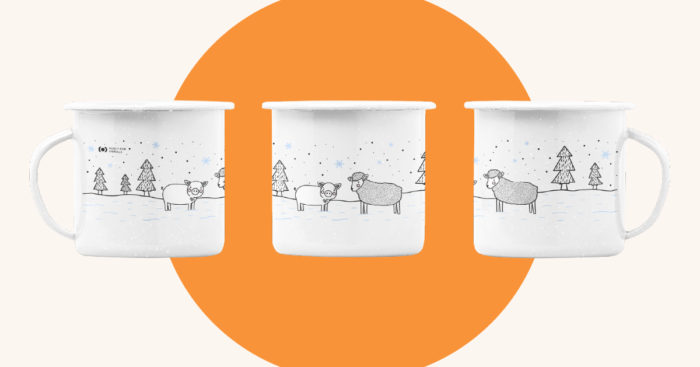 Down to $15.30 from $18 is the endearing happy animal holiday camp mug, which is perfect for plant-based lattes, hot chocolate, tea, or any other delicious warm beverage.
'Kindness' Yoga Mat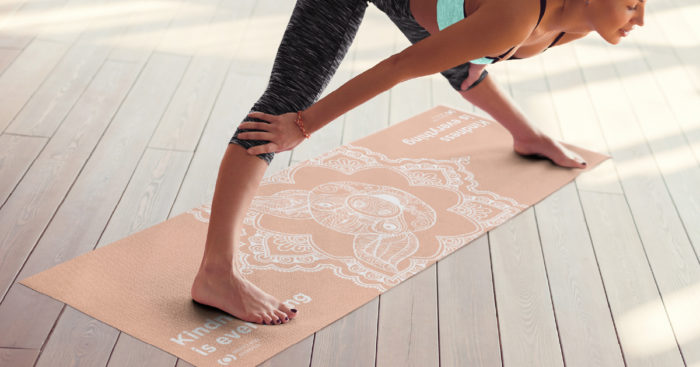 Usually $72, this charming yoga mat—ideal for yoga, meditation, Pilates, and so much more—is on sale at $61.20. The quarter-inch-thick mat cushions bones and joints, while its beautiful artwork and message are sure to inspire everyone—on and off the mat.
Veg Delight Apron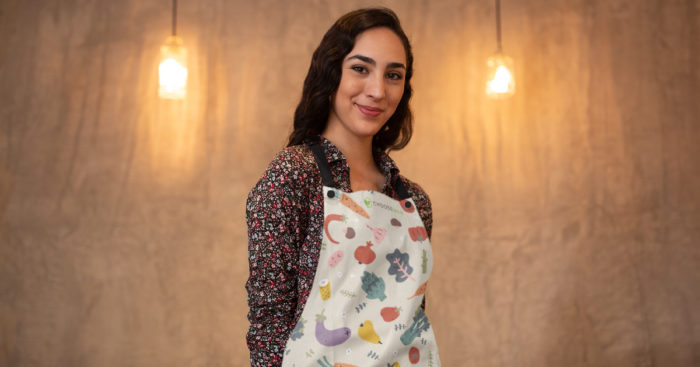 Much like someone cooking you vegan food, a stylish apron never falls out of fashion. So get your favorite vegan chef a new apron for the low price of $27.20, down from $32. Made of durable, shape-retaining polyester, this machine-washable apron is an adorable way to add the perfect amount of compassionate whimsy to any household!
'Kindness' Throw, Calf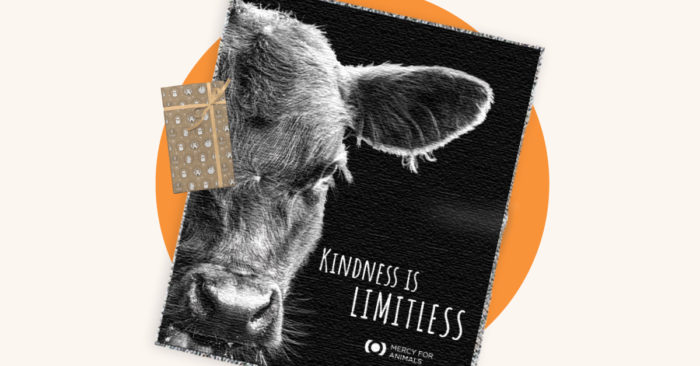 Who wouldn't want to snuggle up with that adorable face? This supercute throw blanket, a gentle reminder that we all have limitless love and compassion, is on sale from $66 to $56.10.
Mercy For Animals Engraved Bracelet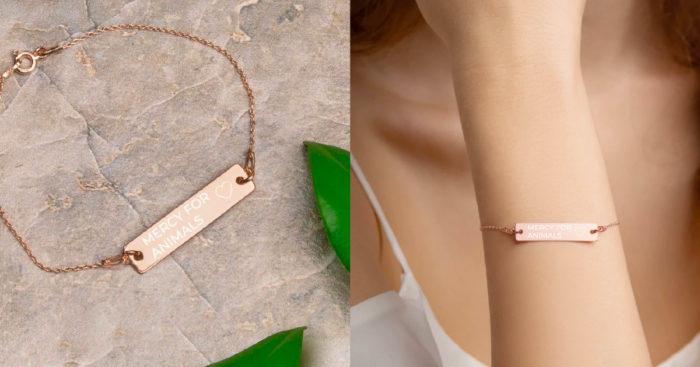 Down from $48 to $40.80, Mercy For Animals' engraved bracelet is sure to inspire others to love all animals. Its classic style can transition from formal holiday parties to a casual day around town without missing a beat. It's the perfect gift that will delight any animal lover you know.
Don't miss all the other spectacular Black Friday deals! Check out ShopMFA.com for more fantastic finds.
*Production and shipping times on Mercy For Animals items may vary and are not guaranteed.