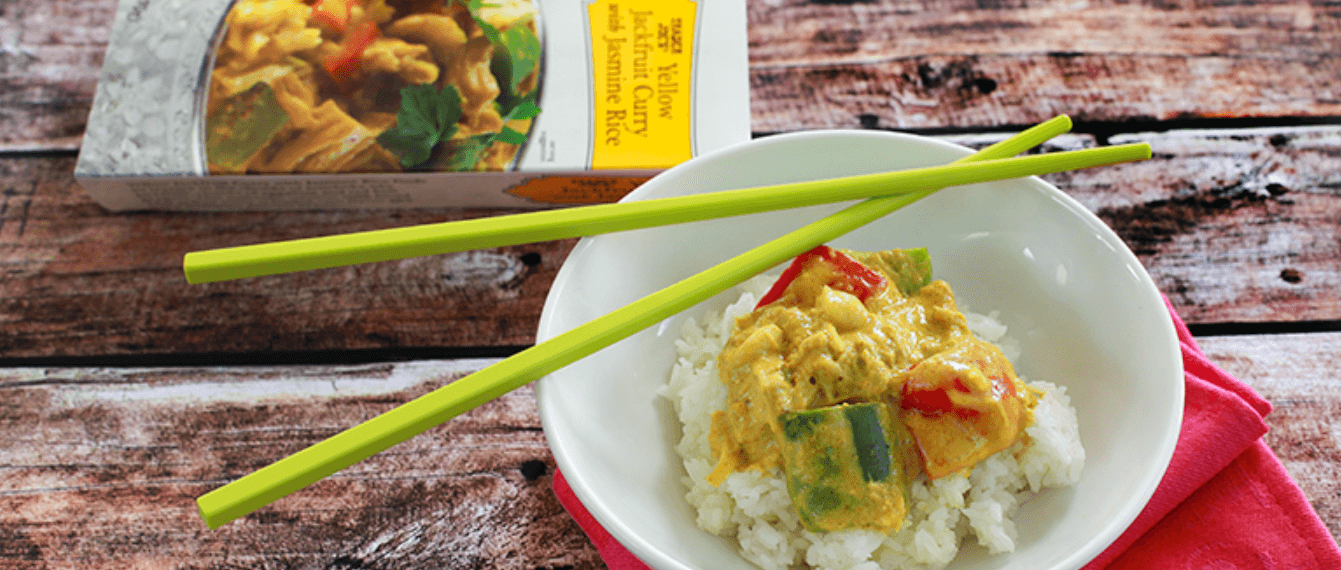 9 Vegan Things at Trader Joe's We're Loving Right Now
Sarah Von Alt
If you're anything like me, finding new vegan products at Trader Joe's is something to get excited about. And lately, it seems like the chain is on a roll, releasing a slew of new vegan products, including many that seem like they're going to stick around for a while:
Yellow Jackfruit Curry With Jasmine Rice
This frozen entrée is packed with flavor.
Coconut Whipped Topping
This stuff is seriously good—we hope this becomes a year-round staple!
Jalapeño Lime Almond Dip
Yes, please!
Mini Marshmallows 
Try them in cookies or just eat straight from the bag!
Hi-Protein Veggie Burger
Packed with protein!
Organic Coconut Sesame Seed Clusters
Yum!!
Vegan Kale, Cashew & Basil Pesto
Put this stuff on everything.
Peanut Butter Protein Granola
With 11 grams of protein per serving!
Beet and Roasted Garlic Dip
Into it.
Want to find out about new vegan products at Trader Joe's sooner? Who doesn't?!! Be sure to follow @traderjoesvegan on Instagram for updates and reviews!