9 Vegan Bakeries Around the World That Are Worth Packing Your Bags For
Sarah Von Alt
As consumers become more aware of the mistreatment of farmed animals and the widespread environmental destruction caused by the meat industry, they are demanding change. So it should come as no surprise that vegan businesses are booming, and vegan bakeries are near the top of the list. So we've compiled a list of some of the most decadent vegan bakeries around the world. From cupcakes and cookies to traditional Austrian pastries, these bakeries are worth taking a trip for!
1. Vegan Treats in Bethlehem, Pennsylvania
Award-winning bakery Vegan Treats boasts a menu with 36 cheesecake varieties, 24 cake varieties, a collection of 16 doughnuts, and many other delectable treats, like cannolis and pies!
2. Vegan Folie's in Paris, France
Wow! This all-vegan bakery in Paris offers mouthwatering cupcakes, cheesecakes, cookies, and brownies. If you're feeling adventurous, try one of the savory cakes!
3. Pattycake Bakery in Columbus, Ohio
Be sure to try one of their show-stopping whoopie pies or a local favorite: buckeye bars! The best part? They will ship an array of their plant-based goodies right to your door!
4. Bunner's Bake Shop in Toronto, Ontario
This bake shop in Toronto offers an impressive lineup of sweets, including cheesecakes, cinnamon buns, muffins, and funfetti cakes!
5. Ms. Cupcake in London, England
London's first 100 percent vegan bakery, Ms. Cupcake, offers decadent cakes, cookies, brownies, and cookie sandwiches!
6. Erin McKenna's Bakery in New York City, New York
This bakery offers a variety of treats that are vegan AND gluten-free, including doughnuts, cookies, and brownie cupcakes!
7. Bernds Welt in Grabern, Austria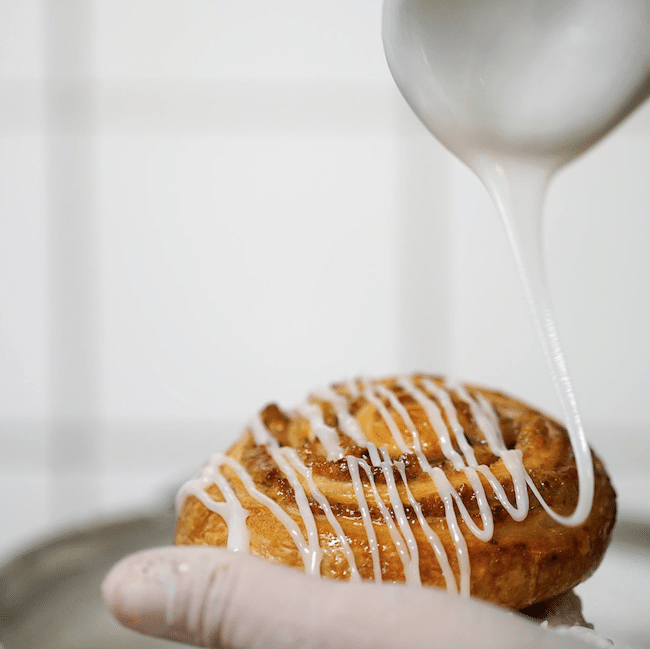 Austria's first certified-vegan bakery, Bernds Welt, offers traditional Austrian goods, like poppy seed rolls, Viennese coffee cake, and walnut cinnamon buns!
8. Parlour Bakery in Fort Lauderdale, Florida
Cake doughnuts, pop tarts, cupcakes, and empanadas are some of the delightful menu items at this Fort Lauderdale bakery!
9. Mister Nice Guy Bakeshop in Ascot Vale, Victoria
This allergy-friendly bakery offers tiered cakes, cupcakes, patisserie, and much more. Don't miss their bronuts (brioche doughnuts) in caramel, Fruity Pebbles, or Snickers flavor!
—
Want more? These vegan cake recipes are so good you'll be able to open your own plant-based bakery!