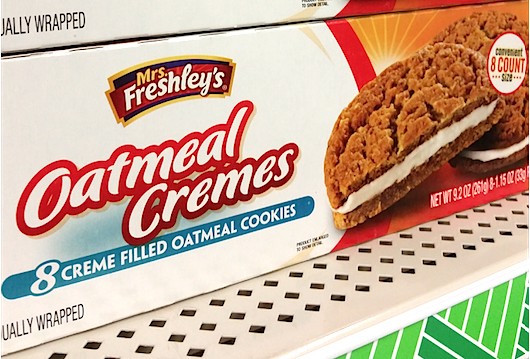 14 Affordable Vegan Finds at Dollar Tree
Sarah Von Alt
National discount chain Dollar Tree recently rolled out a line of vegan products under its Chef Ernesto brand.
The new products include:
1. Veggie Burgers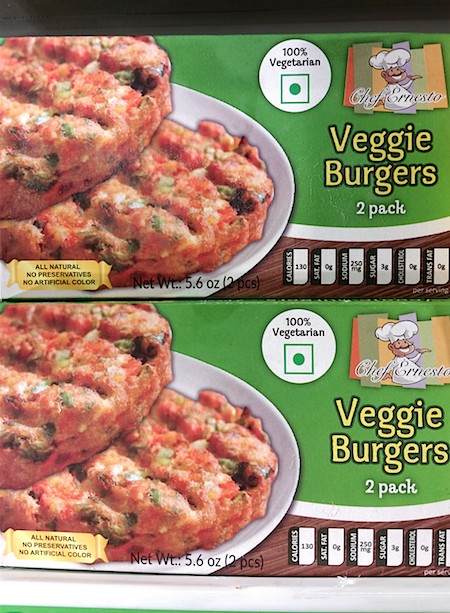 Two veggie burgers for $1?!
2. Vegetable Samosas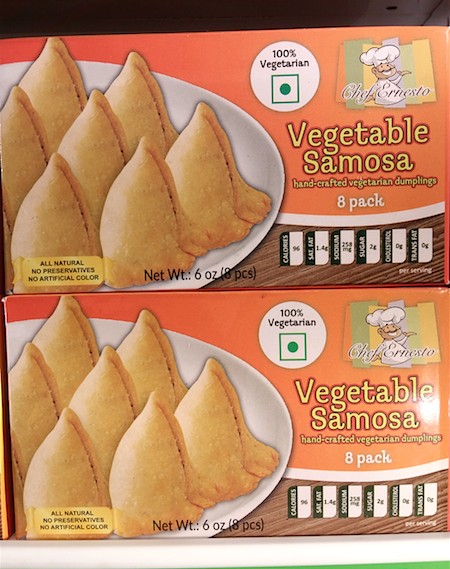 These tasty little bites only take 12 minutes to prepare.
3. Battered Mushrooms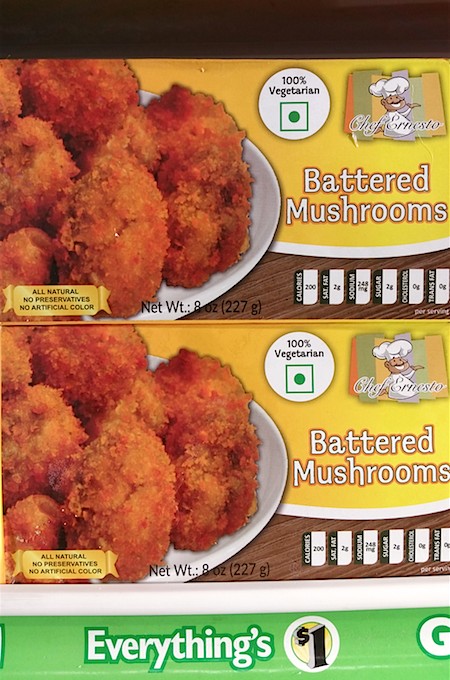 Just pop these in the oven and serve with your favorite vegan ranch.
But these aren't the only vegan options at Dollar Tree. We did a little research, and found that this chain offers an array of (sometimes surprisingly) plant-based foods:
4. Oatmeal Cremes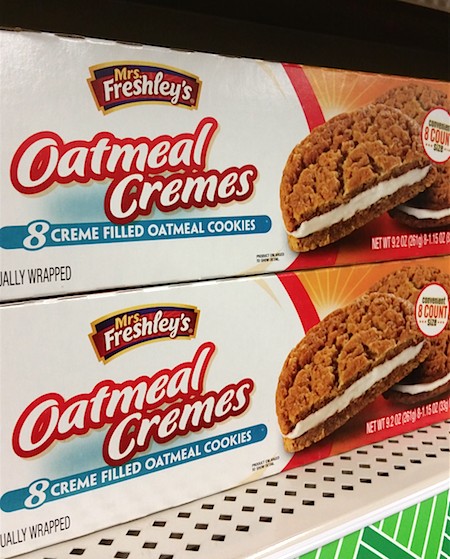 These little snack cakes are the perfect treat.
5. Chicken Wing Sauce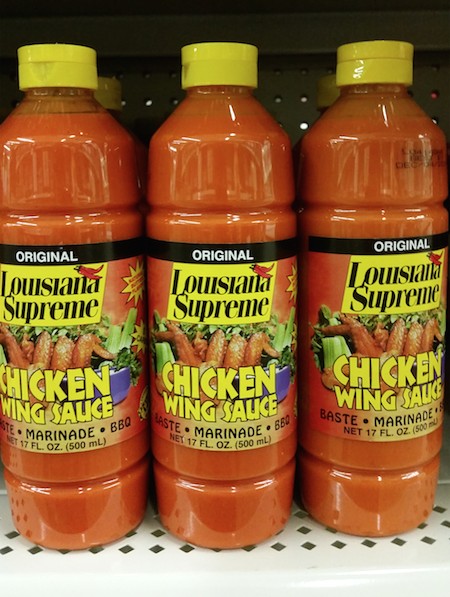 Try this savory sauce on tofu, tempeh, and just about everything else.
6. Classic Yellow Cake Mix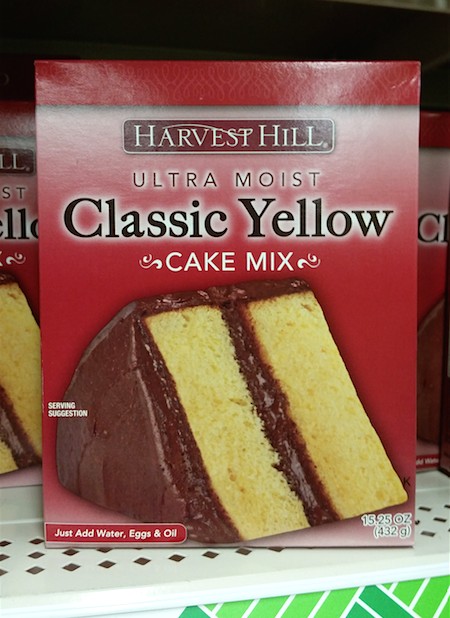 Just add water, oil, and your favorite egg replacer. (Pro tip: Dollar Tree also sells applesauce, an economical egg substitute.)
7. Vegetable Broth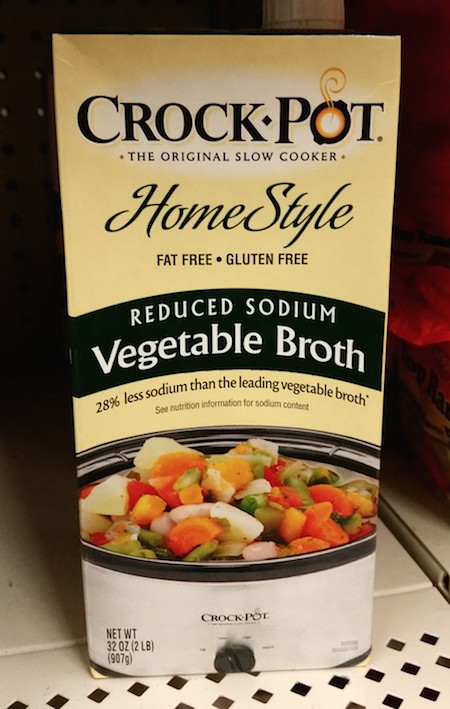 A staple in any vegetarian pantry.
8. Soy Milk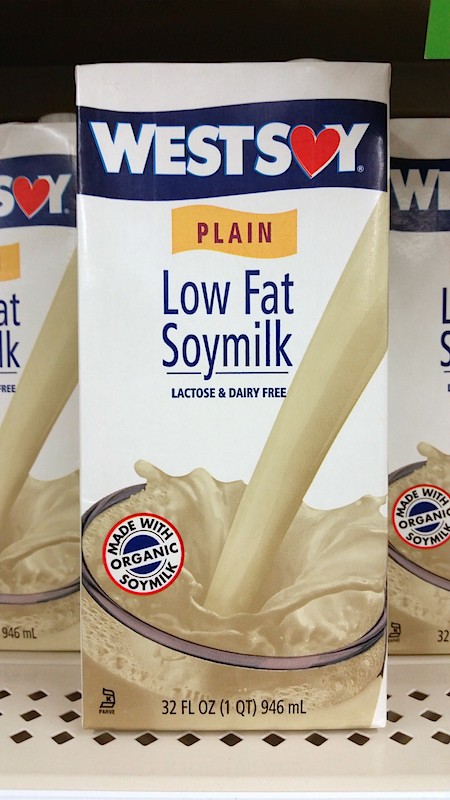 Great on cereal or in a smoothie.
9. Hummus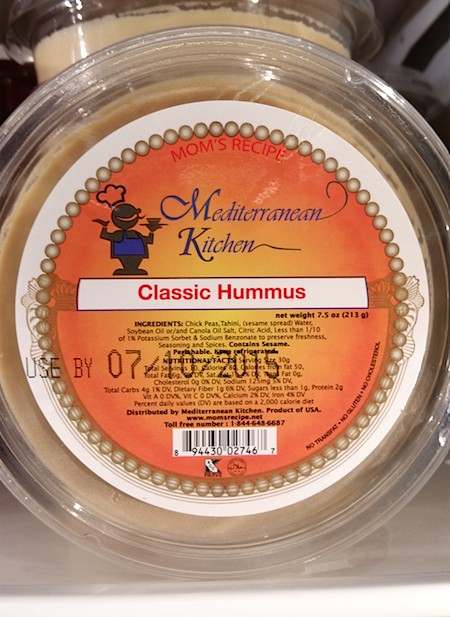 Yep. They have hummus.
10. Coconut Milk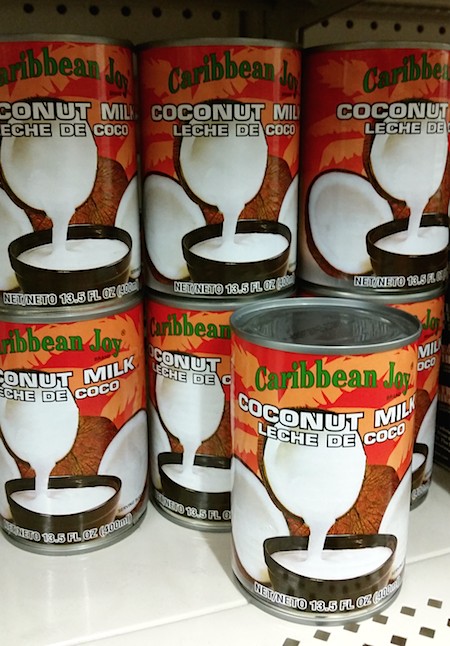 Canned coconut milk is perfect in recipes, especially desserts!
11. Crispy Green Bean Fries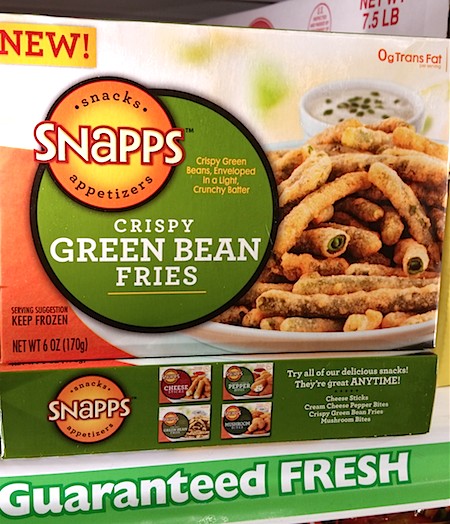 Another delicious snack you can just pop in the oven.
12. New Orleans-Style Red Beans and Rice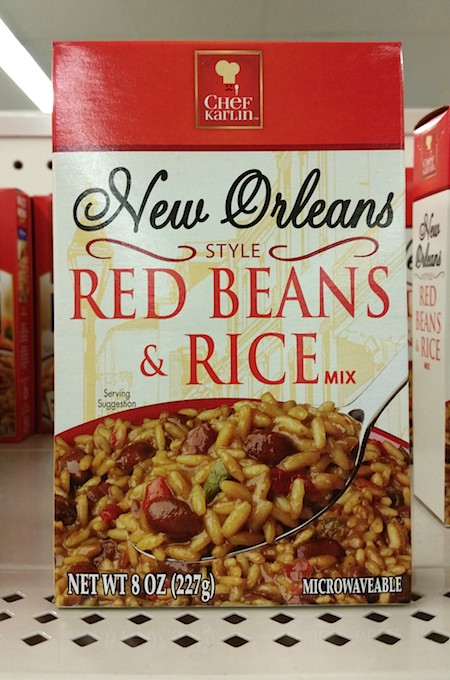 An easy-to-make seasoned rice. Try adding vegan sausage,
onions, peppers, or other veggies to make it a meal.
13. Fudge Grahams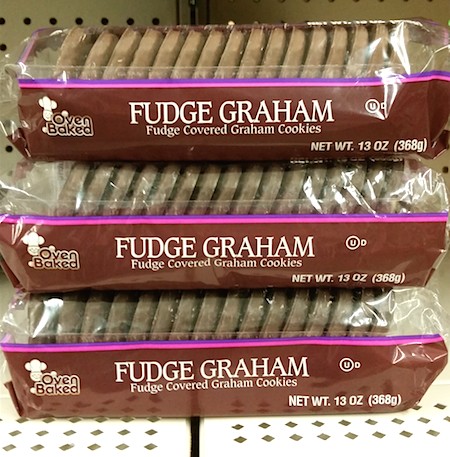 These fudge-covered graham cookies are dairy-free and delicious!
14. Egg-Free Wide Noodles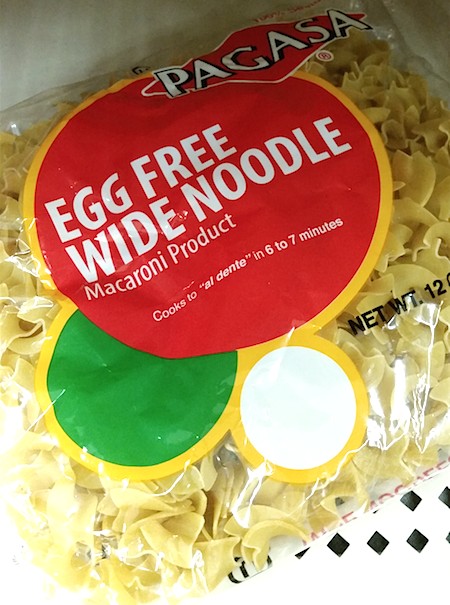 Dollar Tree offers both egg-based and egg-free options, so be sure to check the label.
The chain also offers a variety of other staples perfect for vegans on a budget: cereals, rice, beans,
canned and frozen veggies, frozen and dried fruit, other pasta varieties, tomato sauce, various condiments, and nuts.
Looking for more?
Click here for tips on eating veg on a budget.
Click here for a list of budget-friendly vegan recipes.