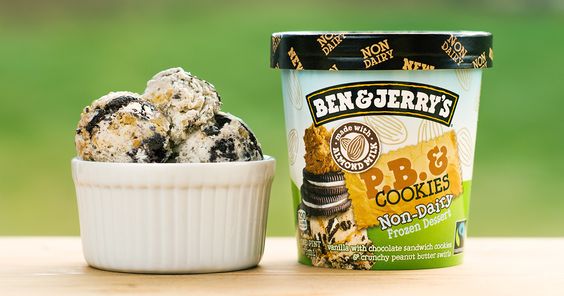 12 of the Most Mind-Blowing Vegan Ice Cream Flavors
Sarah Von Alt
Summer is here, and what better way to cool off than with some delicious dairy-free treats?
Here are some of our favorites:
1. So Delicious Cashew Ice Cream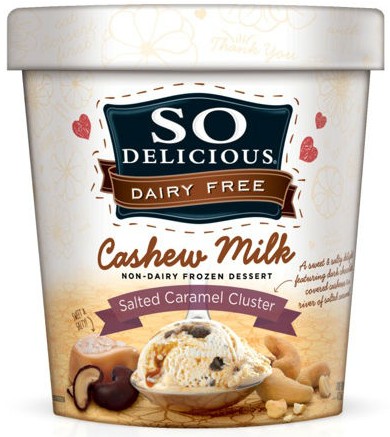 This comes in a bunch of flavors, including Salted Caramel Cluster, Cappuccino, Snickerdoodle, and Dark Chocolate Truffle. Check out our review!
2. Tofutti Cuties Mint Chocolate Chip Ice Cream Sandwiches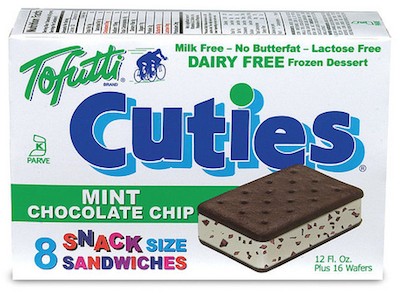 Oldies but goodies, these tasty little treats are perfect for a hot summer day!
3. Purely Decadent Ice Cream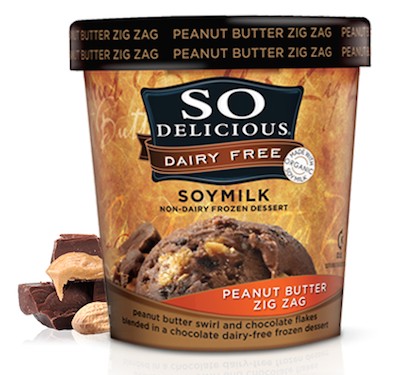 Made with soy milk, Purely Decadent offers a variety of mouthwatering flavors. Our favorite? Peanut Butter Zig Zag!
4. Rice Dream Vanilla Pie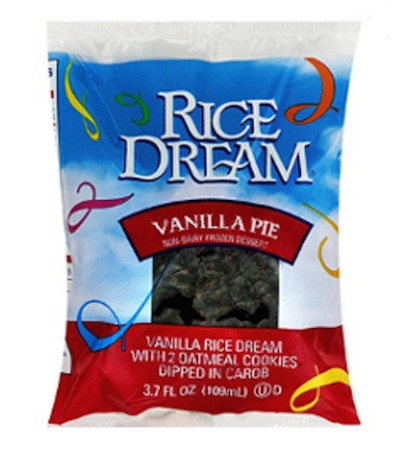 Delicious rice cream sandwiched between two oatmeal cookies and smothered in carob. What more could you want?
5. Ben and Jerry's Almond Milk Ice Cream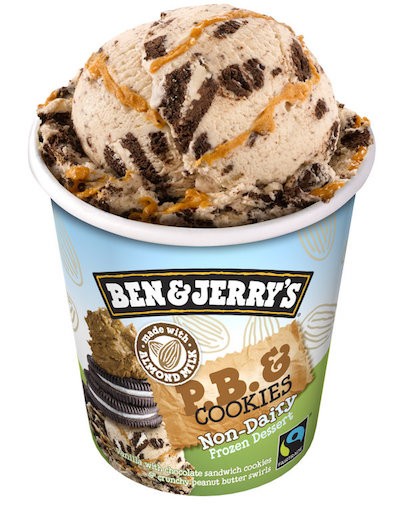 From Chunky Monkey to Chocolate Fudge Brownie to P.B. and Cookies, this is sure to hit the spot! Read our review here.
6. So Delicious Banana Split Minis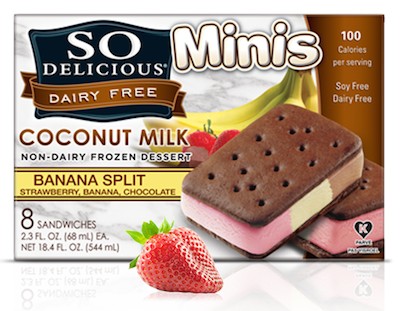 Another amazing dairy-free treat from So Delicious. Bet you can't eat just one!
7. Coconut Bliss Coconut Milk Ice Cream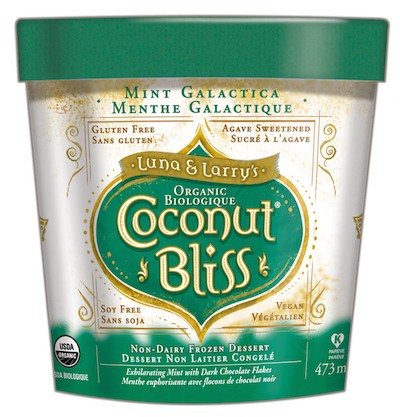 In flavors like Cinnamon Chocolate Fusion, Mint Galactica,
Ginger Cookie Caramel, and Chocolate Hazelnut Fudge, Coconut Bliss offers something for everyone.
8. Almond Dream Chocolate Dessert Bites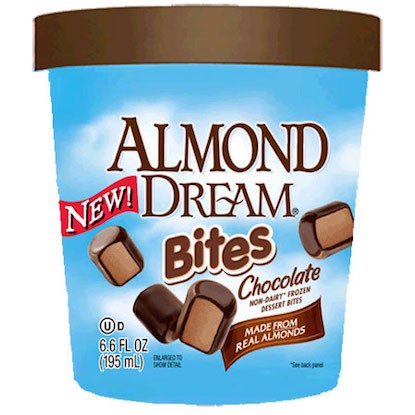 These amazing bite-size nuggets are perfect for sharing!
9. Trader Joe's Soy Creamy Cherry Chocolate Chip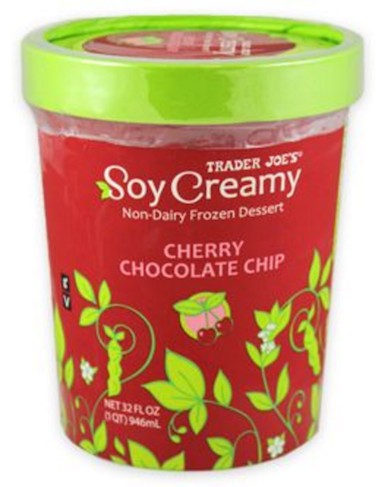 Available at Trader Joe's, this stuff is affordable and seriously good.
10. Yours Truly by Tofutti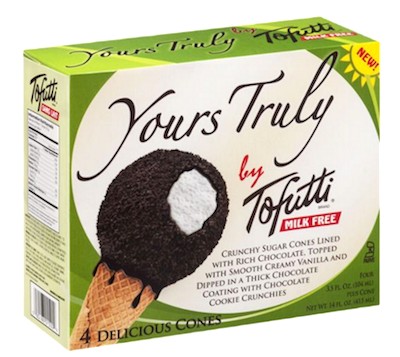 Wow! This sugar cone is topped with creamy vanilla ice cream dipped in a crunchy chocolate coating.
11. Soy Dream Butter Pecan Ice Cream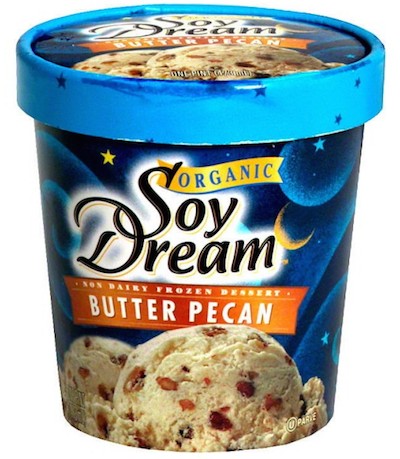 Just when you thought it couldn't get any better: butter pecan!
12. So Delicious Simply Strawberry Minis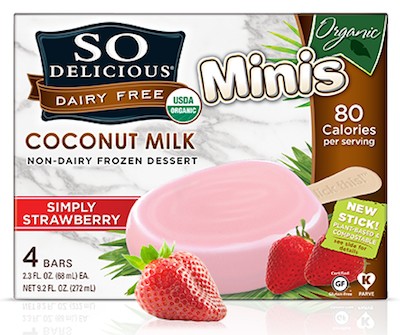 These delightful bars are as delectable as they are compassionate.
Want to make your own vegan ice cream? Click here for 17 scrumptious recipes.