12 Insanely Delicious (and Vegan) Ways to Take Guacamole to the Next Level
Sarah Von Alt
1. Greek Guacamole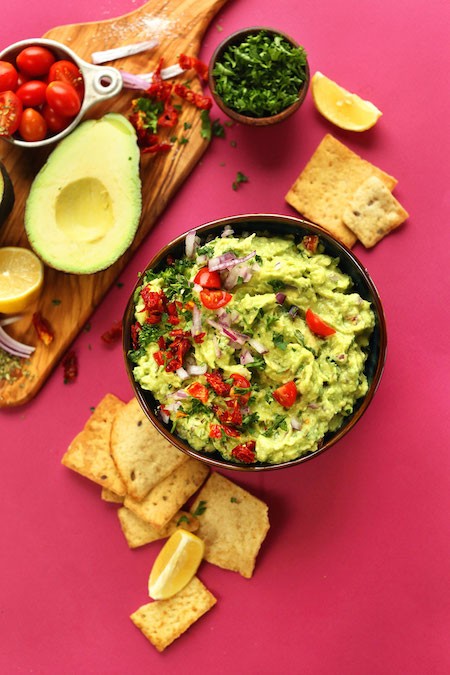 Because why not? Recipe here.
2. Party-Sized Jackfruit Nachos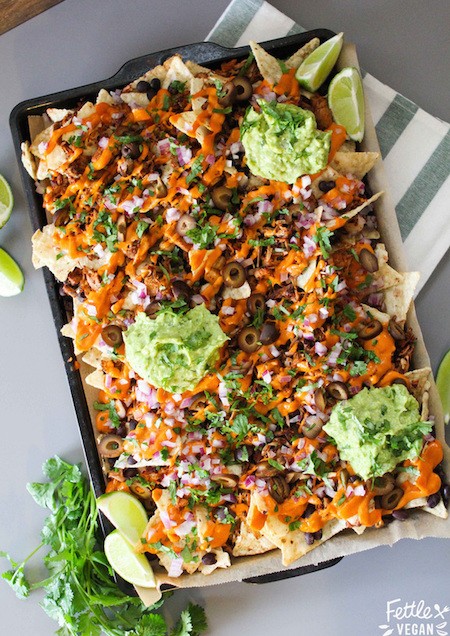 Whoa.
3. Pineapple Guacamole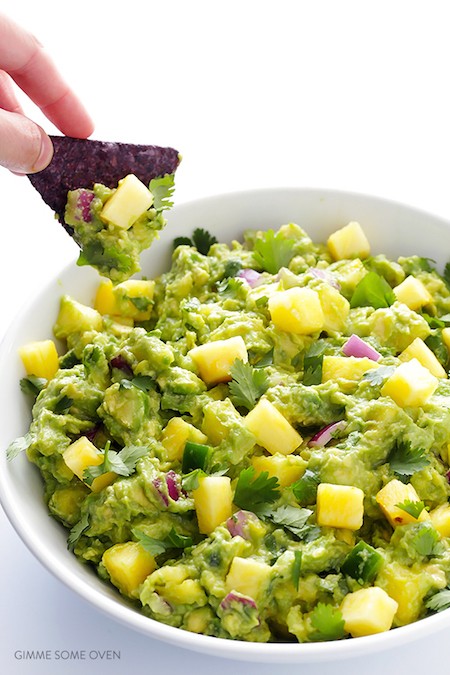 Traditional guacamole with a twist. Recipe.
4. Loaded Guacamole Tacos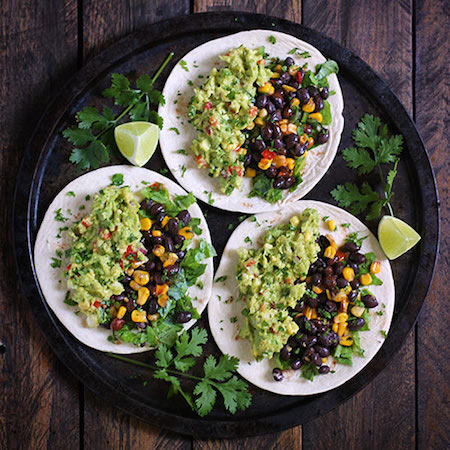 Get the recipe.
5. Thai Green Curry Guacamole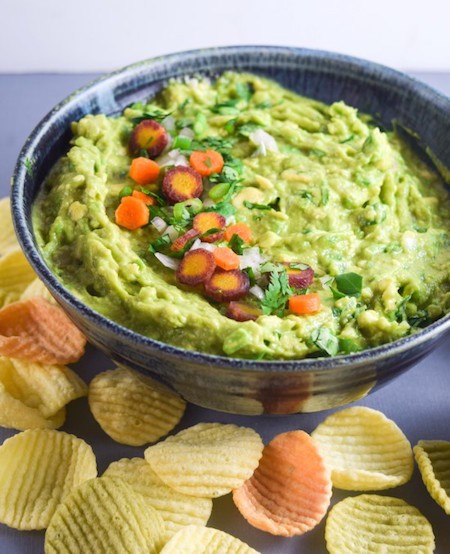 You've never had guac like this.
6. Vegan 7-Layer Mexican Dip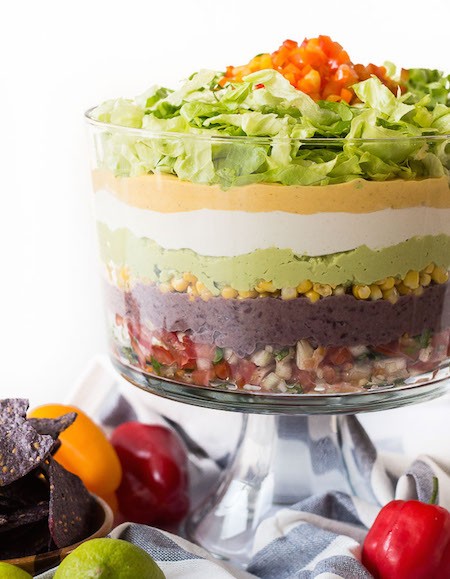 Impressive! Recipe here.
7. Mango & Goji Guacamole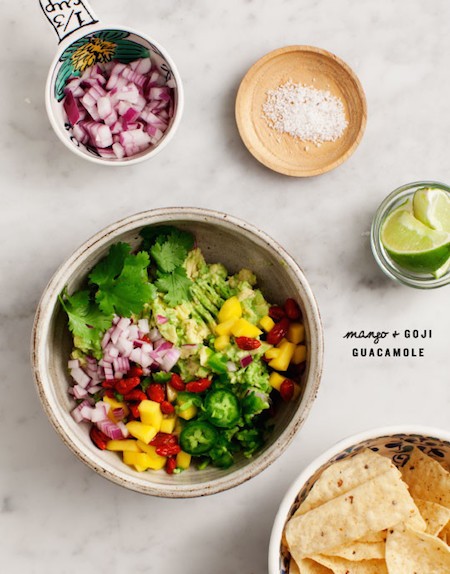 8. Crispy Smashed Potatoes With Loaded Guacamole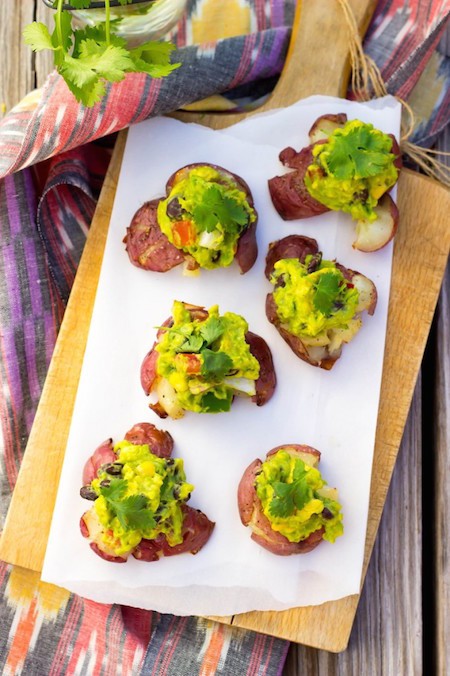 YUM!!!
9. Roasted Tomato Guacamole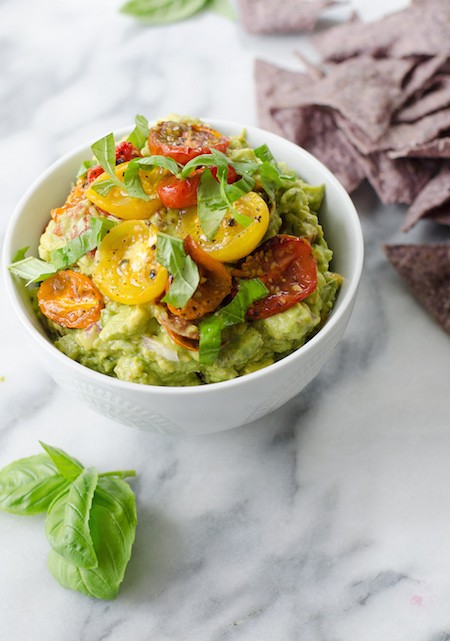 Another take on classic guacamole. Recipe.
10. Soyrizo Guacamole Burger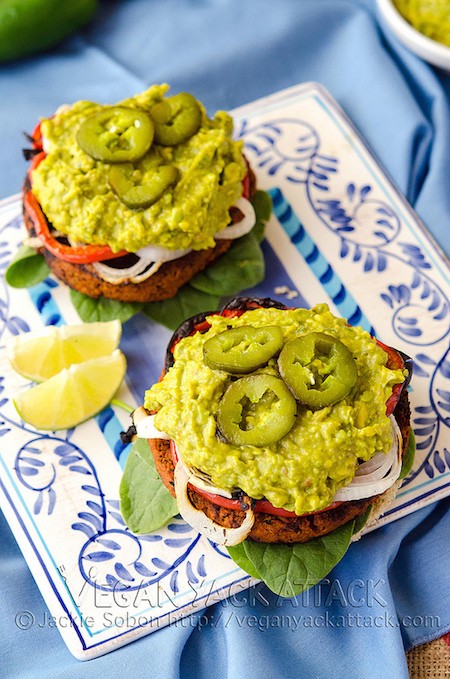 This recipe is sure to satisfy.
11. Creamy Avocado, Artichoke & Kale Dip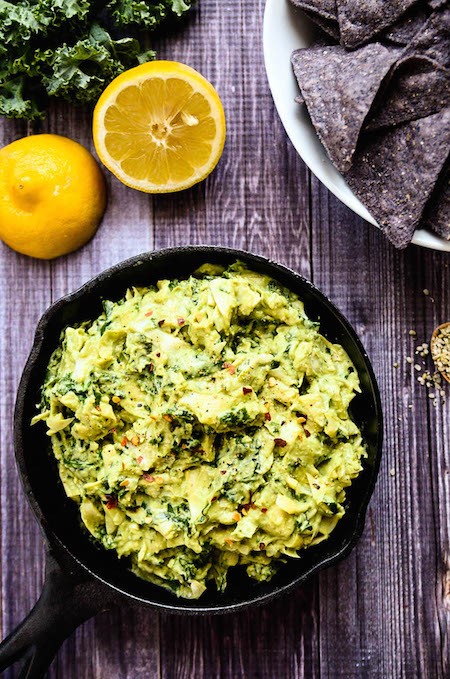 This amazing recipe comes from Blissful Basil.
12. Tex Mex Tostadas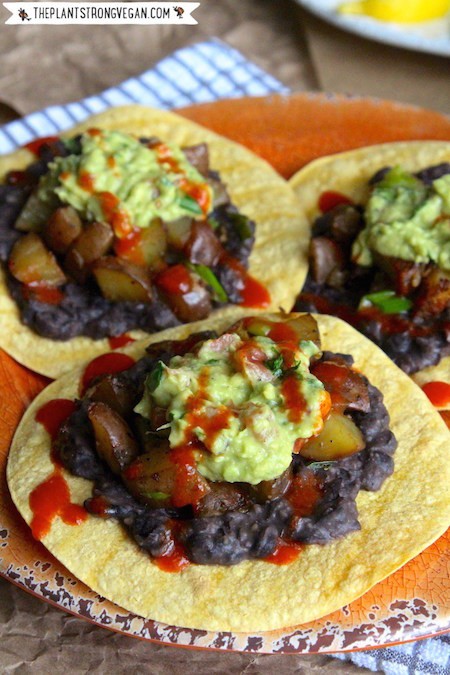 Easy AND delicious. Get the recipe.
Want more? Click here for nine delicious vegan recipes for people who love avocados.