11 (Vegan) Things You Need to Cook in November
Sarah Von Alt
1. Saucy Portobello and Butternut Squash Tacos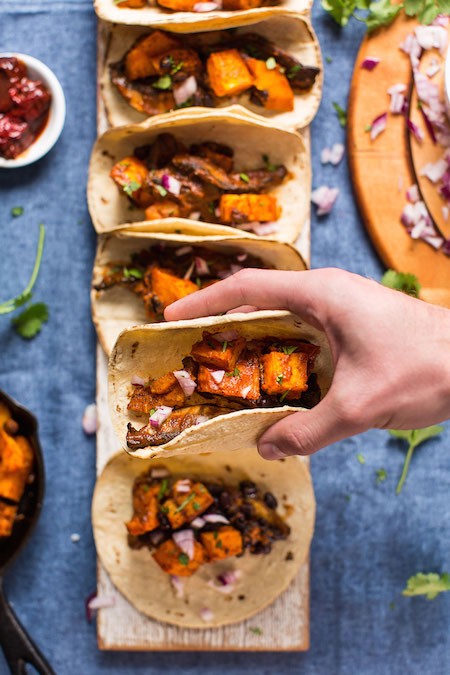 YUM!!
2. Spanish Pumpkin and Chickpea Stew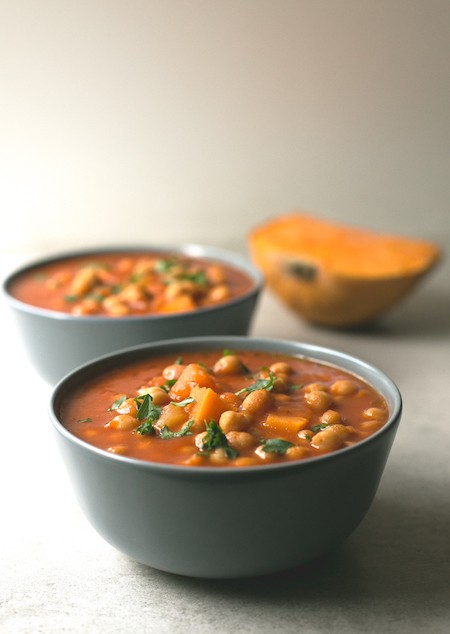 Impressive! Recipe here.
3. Cauliflower Steak With Mushroom Gravy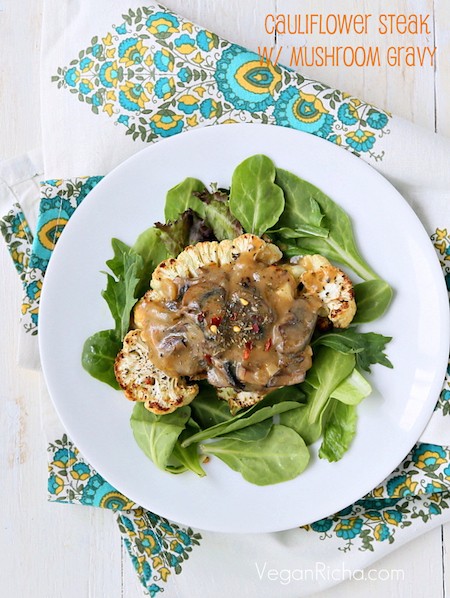 This recipe is everything you could ever want and more.
4. Vegan Caramel Apple Cobbler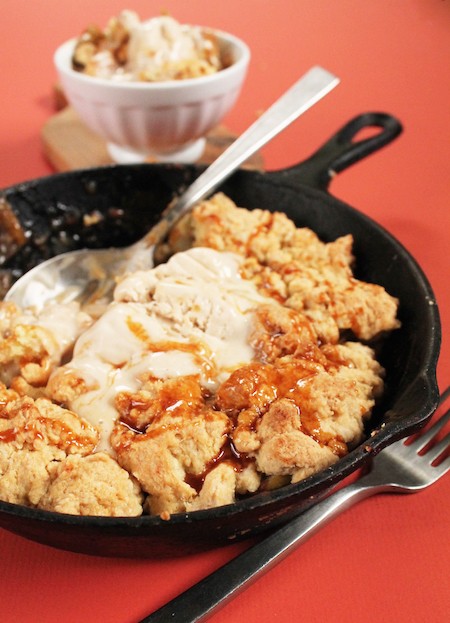 Get the recipe.
5. Miso Roasted Brussels Sprouts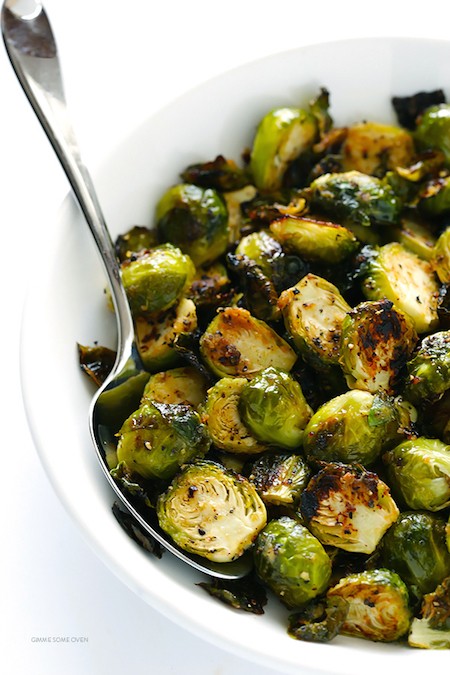 This recipe is loaded with flavor.
6. Baked Pumpkin Cinnamon Sugar Donuts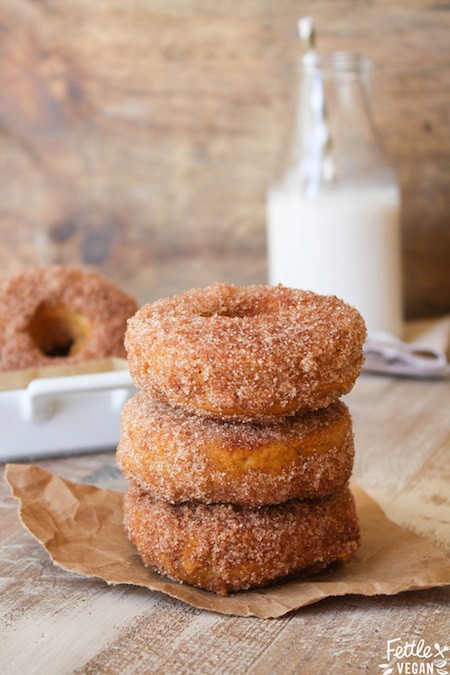 Recipe here.
7. Fall Farro Protein Bowl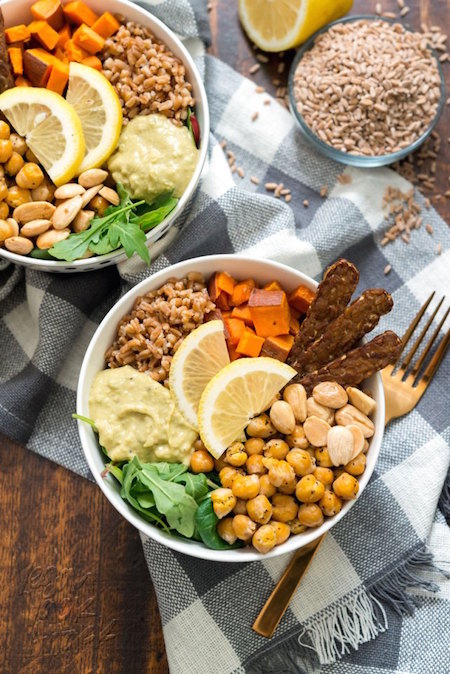 This recipe is delicious and packed with protein.
8. Baked Eggplant Parmesan Stacks
Get the recipe.
9. Vegan Strawberry Crumble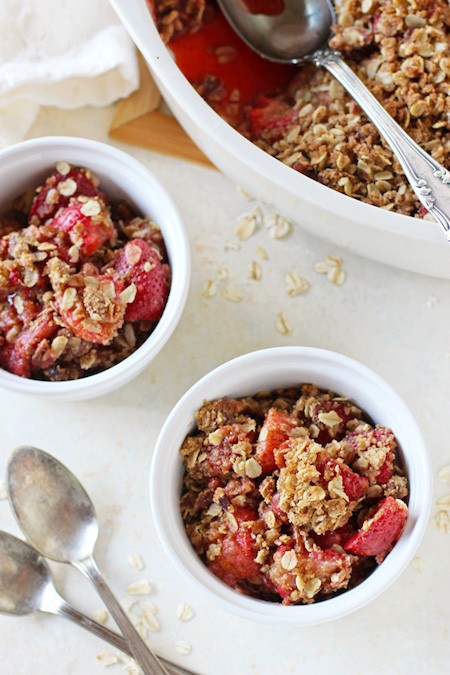 WANT! Recipe here.
10. Baked Vegan Mac and Cheese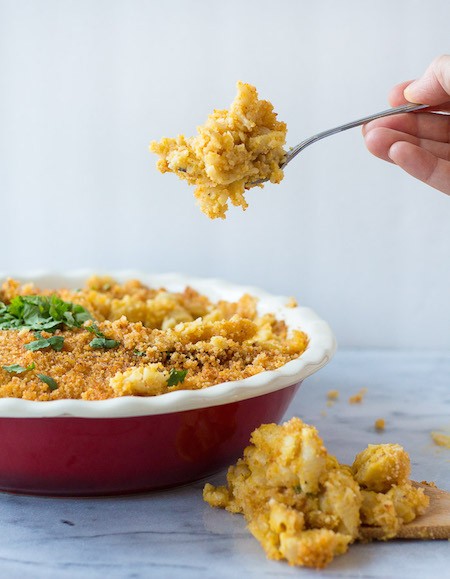 Only 10 minutes prep time. Recipe.
11. Quinoa Salad Stuffed Acorn Squash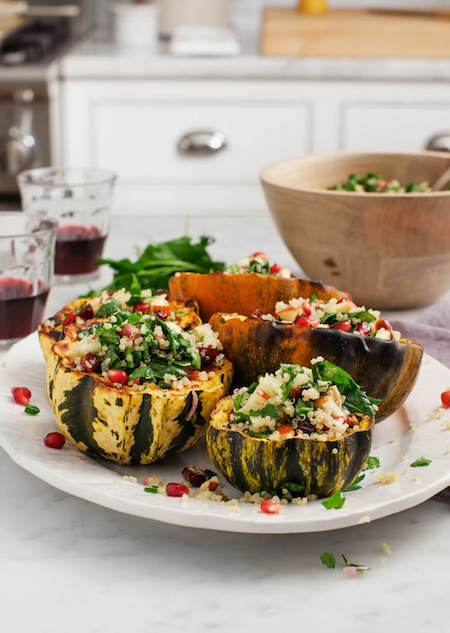 So festive! Get the recipe here.
—
Want more? Click here for 10 vegan things to eat when it's cold AF.