Take Action
Help us demonstrate demand for plant-based options.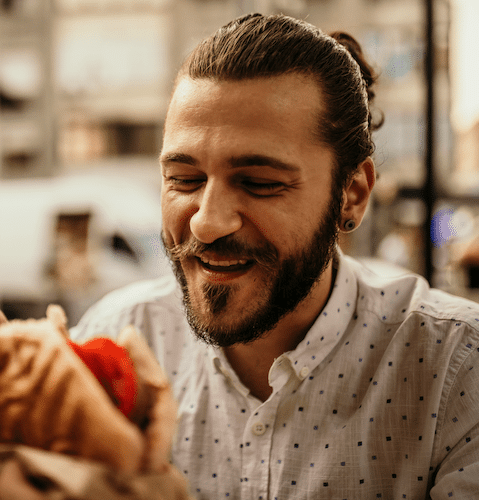 The Secret to More Plant-Based Options Is... YOU!
As a potential customer, you are a VIP to restaurant executives, but they're currently making menu decisions without your input. Let's change that! Today is the day we take the future of plant-based food into our own hands.
Bring home the vegan bacon!
Together, We Are Building the New Normal
Plant-based entrees are essential to constructing a compassionate food system. More abundant, more accessible plant-based foods make it easier for everyone to leave animals off their plates. Plus, each new plant-based menu item is another step toward a plant-based new normal!
Progress!
These national chains introduced plant-based options in 2021 with your help: