Miyoko's Vegan Butter Now on Sale at Trader Joe's
Sarah Von Alt
Miyoko Schinner, author of Artisan Vegan Cheese, has made a name for herself with delicious, nut-based nondairy cheeses, which ship nationwide and are available at select Whole Foods Markets.
Her European Style Cultured VeganButter launched last March and is now hitting store shelves at 226 Trader Joe's locations on the West Coast. These include stores in California, Oregon, Utah, Washington, Idaho, Nevada, and Arizona.
Made with organic coconut oil and cashews, this amazing plant-based product is cholesterol-free, non-GMO, and perfect in all of your favorite recipes.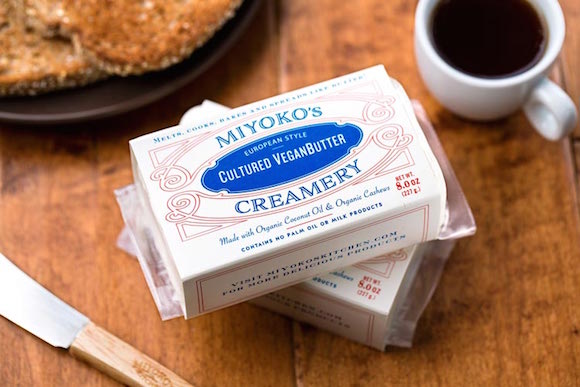 VegNews explains:
While Miyoko's VeganButter has been available at Whole Foods Markets and various grocers for several months, the product's price—only $4.99 per eight-ounce package—at Trader Joe's will potentially attract new customers.
This product not only makes veganism easier than ever; it also helps spare countless animals a lifetime of suffering on factory farms. Click here for a list of incredible vegan offerings at a Trader Joe's near you.