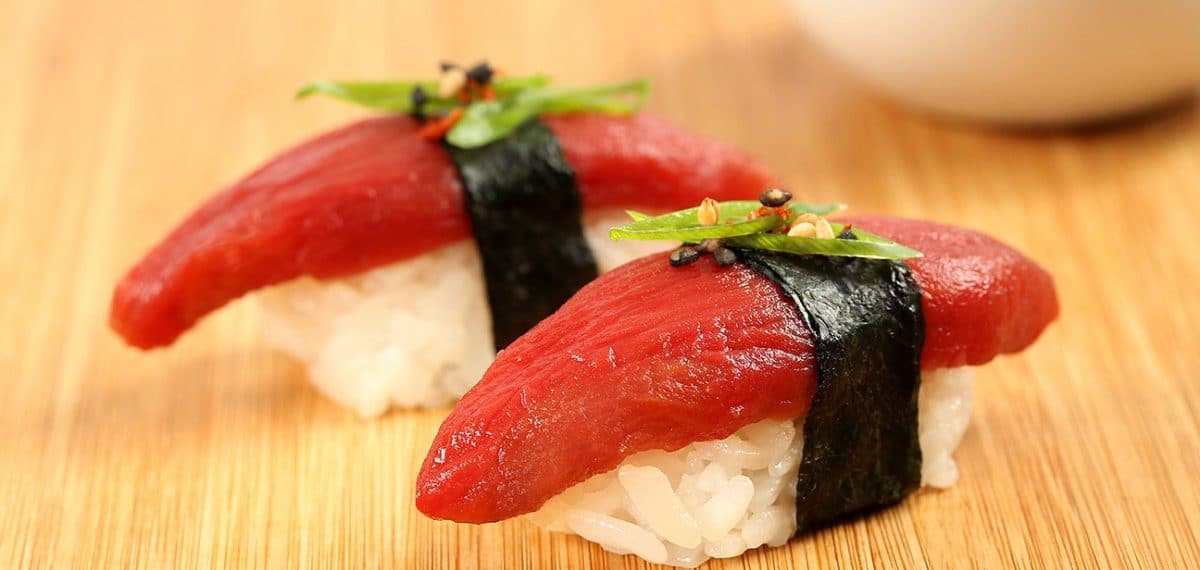 Whoa! Whole Foods Is Serving Up Vegan Tuna at Select Locations
Sarah Von Alt
Starting next month, Whole Foods Market will add a vegan tuna alternative to its fresh sushi bars in Los Angeles and New York City! The plant-based sushi is made by NYC-based Ocean Hugger Foods, a company known for transforming tomatoes into mouthwatering raw vegan tuna, known as Ahimi, with minimal non-GMO ingredients.
According to Supermarket News,
In addition to its Whole Foods debut, Ocean Hugger will also be appearing in the cafeterias of Google and Twitter headquarters this fall. It can also be found in university settings throughout the United States and Canada, included in a meal at Fresh & Co or ordered in a poke bowl from plant-based meal delivery company Veestro.
This move is great news for the countless aquatic animals who are abused and killed for human consumption. Like mammals and birds, fish experience pain and possess complex social intelligence. But the fishing industry treats them as mere inanimate objects.
In fact, a Mercy For Animals undercover investigation at a fish slaughter facility reveals fish being skinned alive:

Not only is fishing unspeakably cruel; commercial fisheries are one of the largest threats to vital aquatic ecosystems. The best thing we can do to remove our support from the unsustainable and cruel fishing industry is to leave fish off our plates for good.
Fortunately, there are tons of tasty seafood alternatives on the market. Click here to order a FREE Vegetarian Starter Guide and learn more about leaving all animals, including aquatic animals, off your plate. Want more? Click here for nine delicious vegan sushi recipes.