9 Vegan Diwali Recipes to Help You Celebrate the Festival of Lights
Hannah Bugga
Since marrying into an Indian family, I have learned two very important lessons: First, the house always has room for more family; second, Diwali is a big deal. As a plant-based household, we needed to find vegan Diwali recipes that would please everyone.
Known as the festival of lights, Diwali is celebrated by Hindus, Jains, Sikhs, and some Buddhists. Usually falling between mid-October and November, the festival symbolizes the spiritual triumph of light over darkness, good over evil, and knowledge over ignorance. Celebrations begin by lighting rows of lamps or candles in homes, temples, shops, and offices.
These delicious recipes from the food blog Veggiecurean will help you celebrate Diwali in style.
Vegan Diwali Appetizers
Spicy Cocktail Peanuts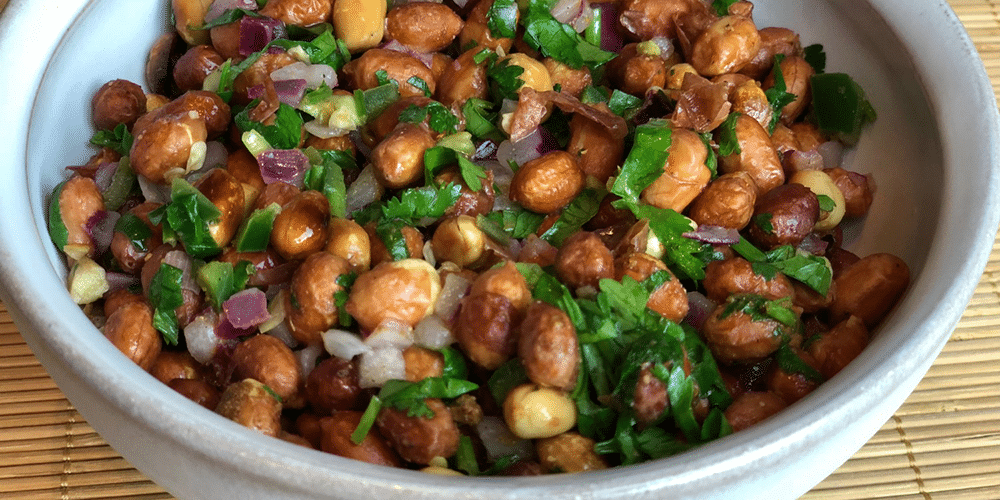 Reminiscent of Indian street food, this easy-to-make salty snack mixes peanuts, onions, and cilantro and pairs well with cocktails and mocktails.
Namkeen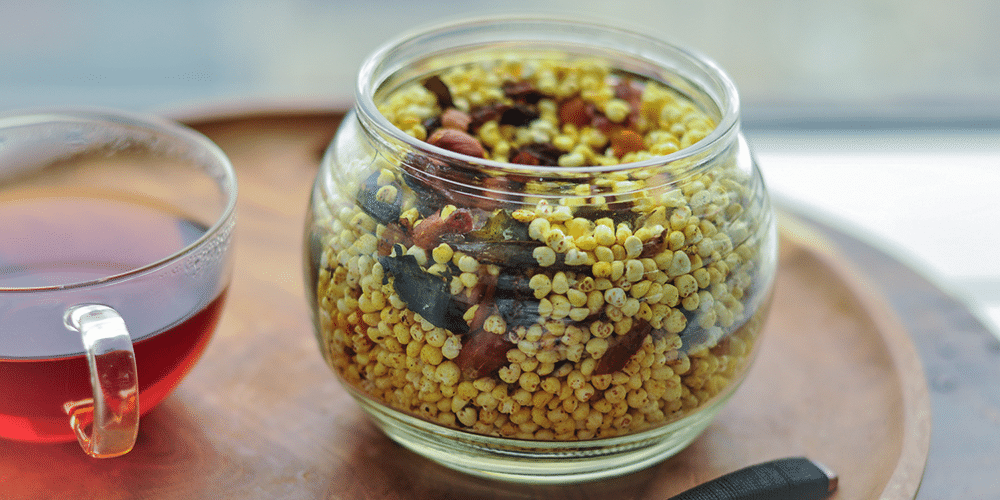 Namkeen (also known as puffed millet) is a sweet and savory Indian snack. While normally full of fat, salt, and sugar, this healthier whole-grain version is just as satisfying and takes only half an hour to make.
Plant-Based Main Courses
Chana Masala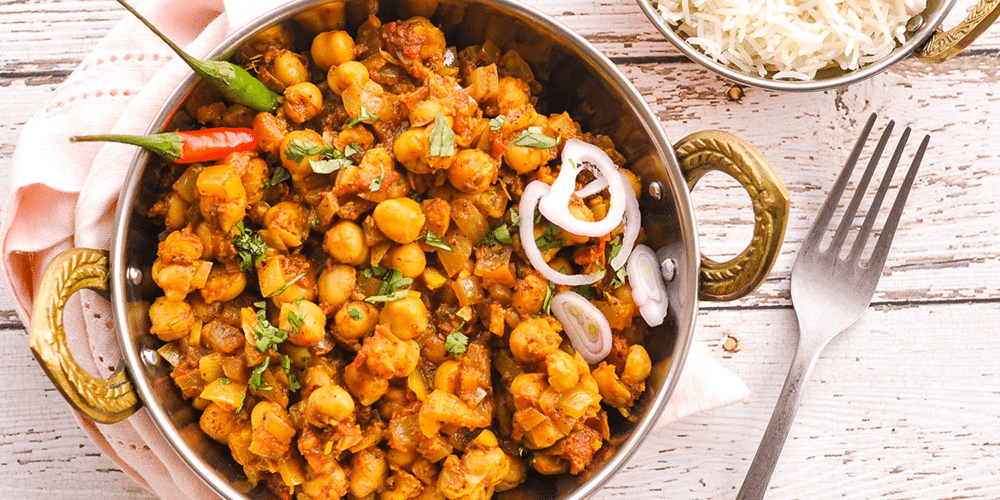 Most people are familiar with chana masala (it's certainly one of my favorites!). Combining garbanzo beans with a multitude of spices and served with either rice or naan, this tasty dish is sure to satisfy the whole family.
Dal Makhani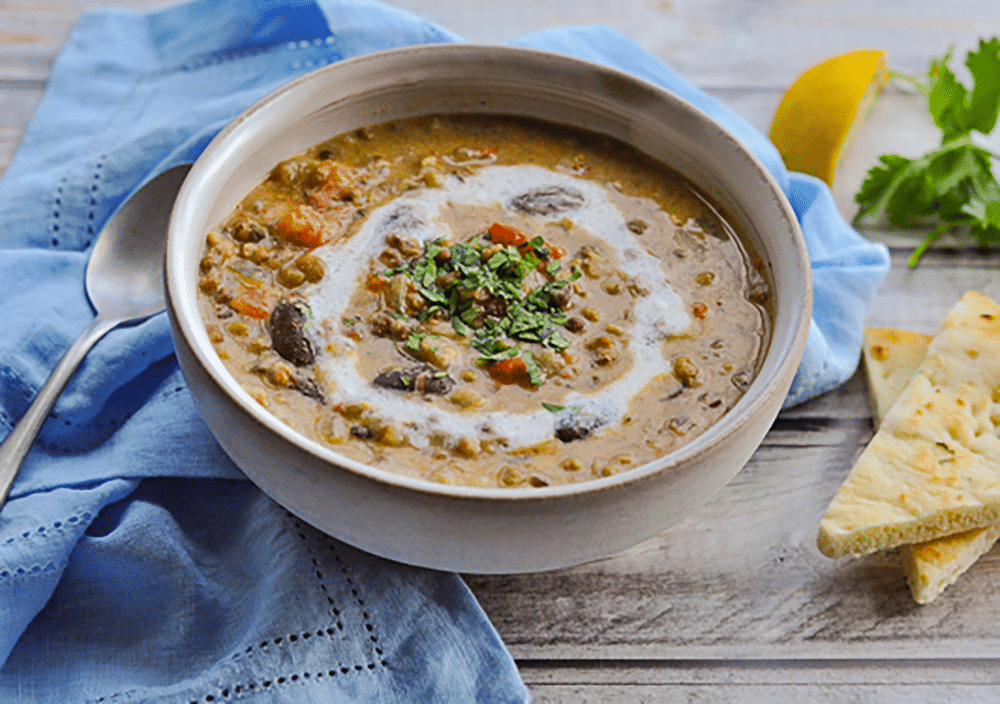 Creamy and so comforting, dal makhani has a signature silky texture and is packed with Indian spices.
Curried Rice with Roasted Vegetables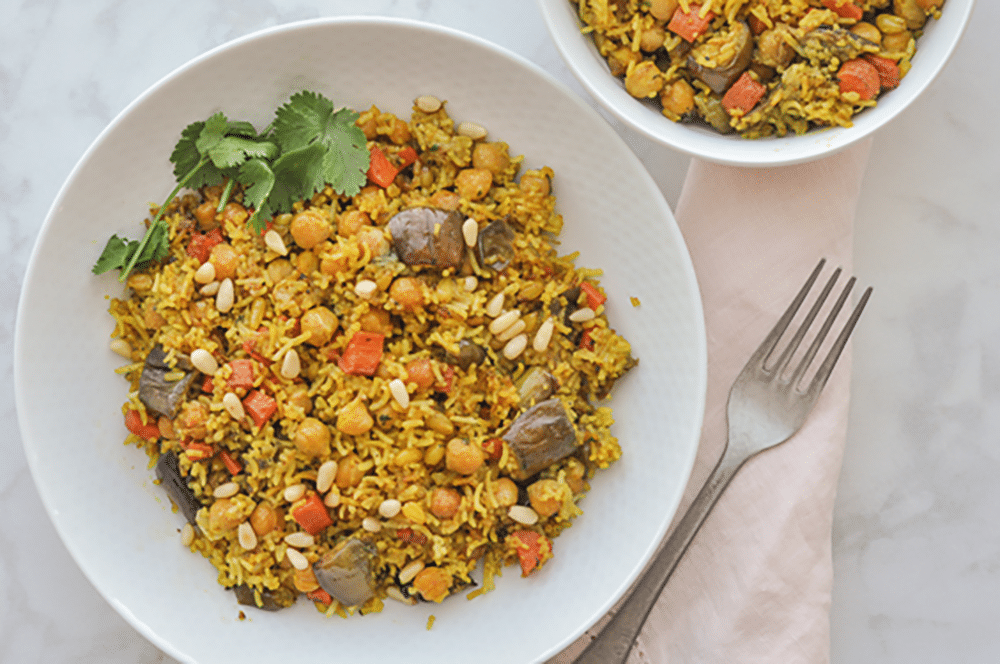 Inspired by the traditional Indian dish biryani, this recipe combines rice, chickpeas, and vegetables for a hearty, filling meal everyone will love.
Vegan Diwali Desserts
Carrot Halwa Trifle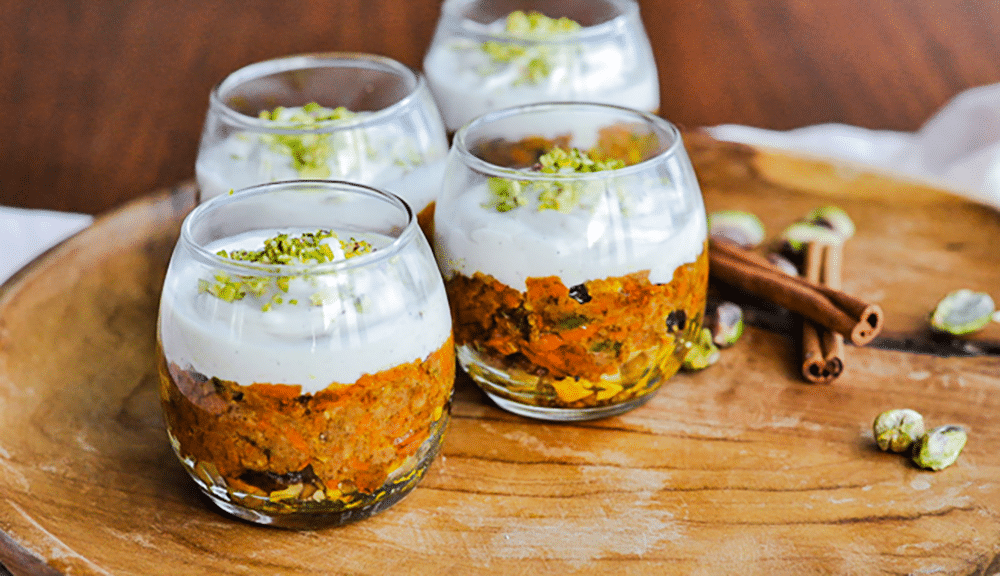 According to Veggiecurean, the key to this recipe is slowly simmering shredded carrots with milk, sugar, and nuts until the carrots caramelize. Doesn't this dish sound amazing?
Besan Ladoo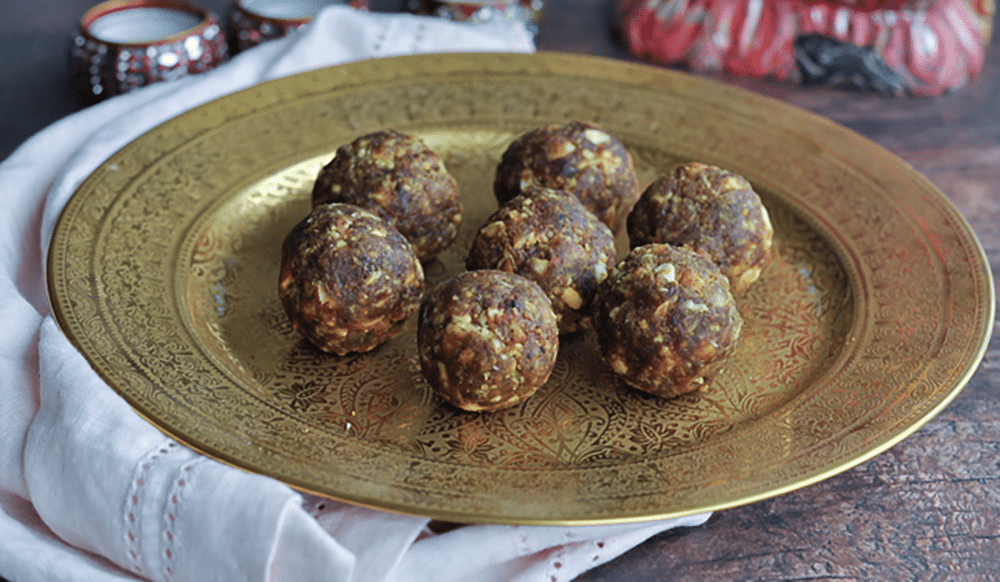 This tasty Indian sweet is prepared by roasting chickpea flour, sugar, and nuts. While it is traditionally made with butter, this recipe uses shredded coconut, cocoa butter, and coconut sugar.
Burfi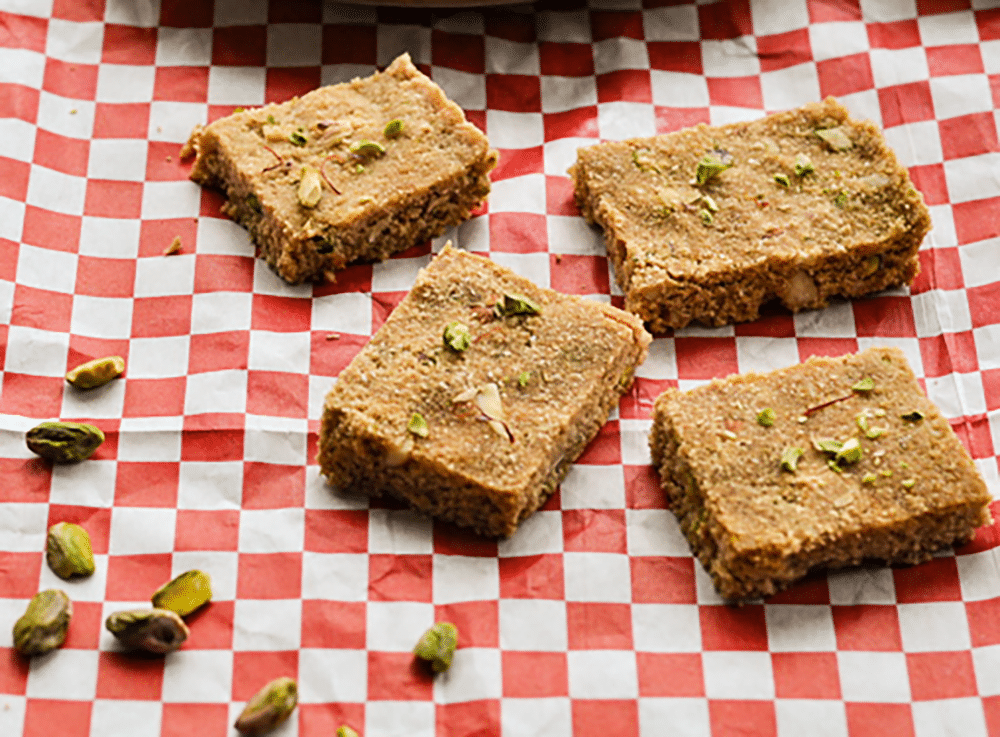 Burfi is commonly served during festivals and religious occasions, such as Diwali or Holi. Similar to fudge, this yummy dessert has an earthy taste and comes in many different flavors, including mango, rose, chocolate, and cashew. 
Rava Ladoo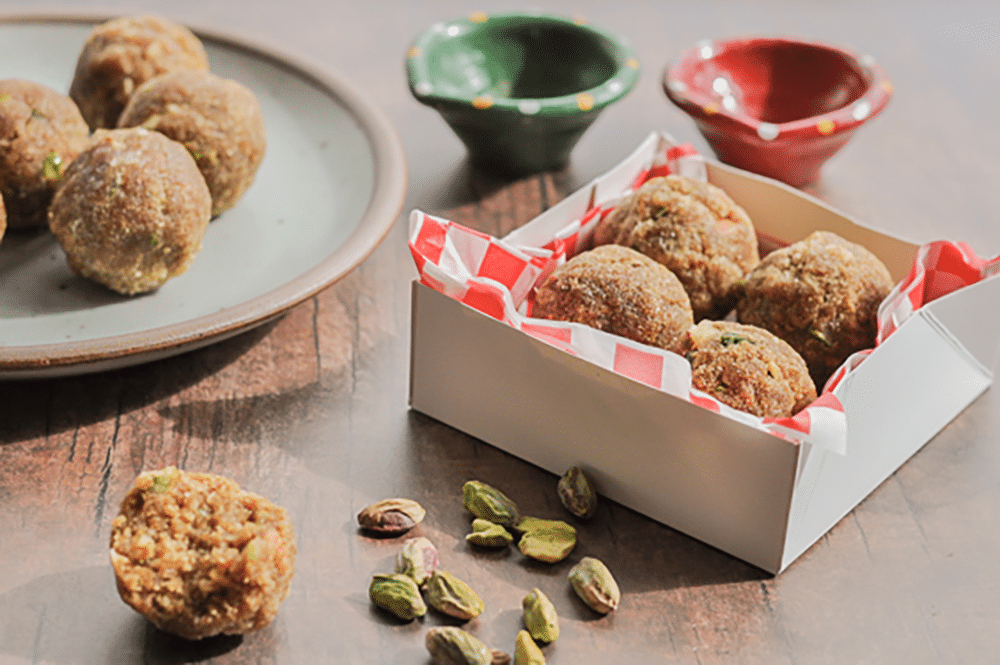 Another delicious ladoo, this version is made with rava (semolina). Rava is a great source of protein, low in calories, and pretty darn good mixed with coconut sugar, nuts, and spices.
Now that you're ready for Diwali, it's time to try even more plant-based recipes! Order your FREE Vegetarian Starter Guide today, and check out our Pinterest page for thousands of meal ideas.