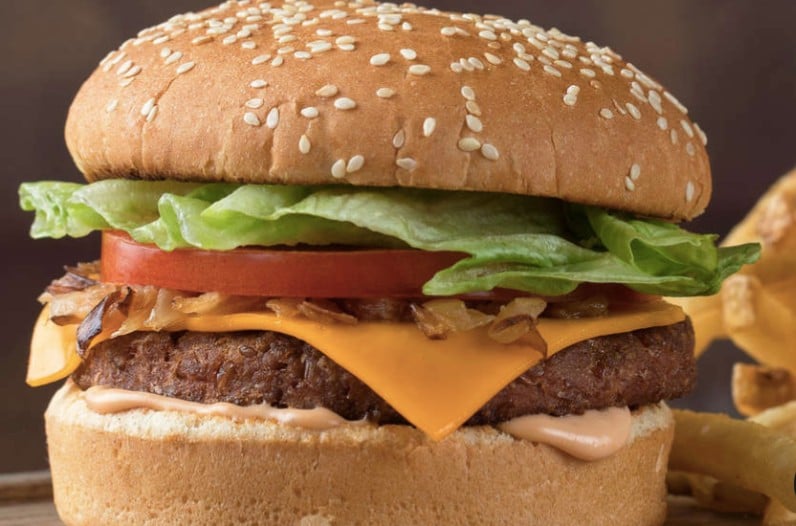 Over 500 Members of Congress Will Get a Chance to Try the Beyond Burger This Week
Sarah Von Alt
This Friday, over 500 members of Congress will get the chance to try the acclaimed Beyond Burger from Beyond Meat.
The fresh vegan burger, which is sold behind the meat counter at Whole Foods Market around the country, "bleeds" pulverized beet juice and has the look, smell, and taste of meat.
Hosted by the Congressional Vegetarian Staff Association, The Good Food Institute, and Beyond Meat, this event is sure to impress on countless decision makers the important role plant-based meats play in food security, animal protection, and environmental sustainability.
VegNews reports:
Several speakers—including GFI Executive Director Bruce Friedrich, Beyond Meat CEO Ethan Brown, and Congressional Vegetarian Staff Association President Adam Sarvana—will present the benefits of plant-based foods to the politicians in attendance.
With vegan foods becoming more accessible, it's never been easier to ditch animal products. In fact, as meat consumption declines, delicious plant-based products are soaring. Vegan meats are expected to make up a third of the protein market by 2054.
You can join the growing number of people who are taking a stand for animals, the environment, and their own health by transitioning to a plant-based diet.
Click here to order your FREE Vegetarian Starter Guide.