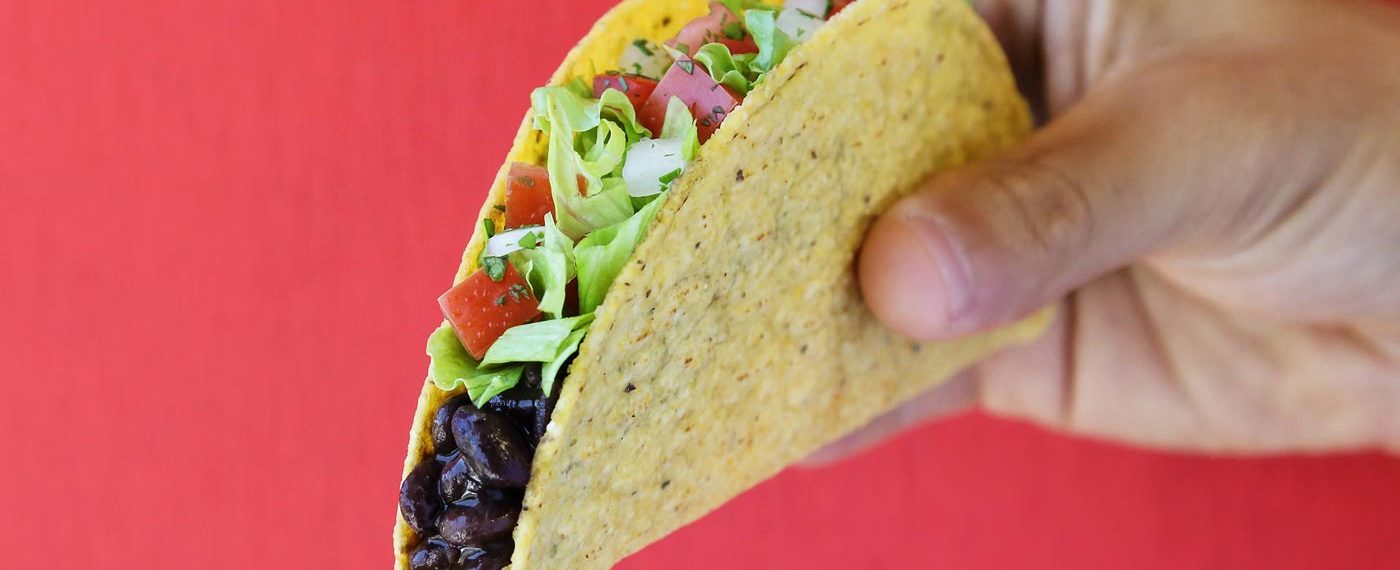 Taco Bell Plans to Add Dedicated Vegetarian Menu in 2019
Sarah Von Alt
If you're new to vegan eating, you'll be glad to know that many of your favorite chains offer delicious plant-based foods. So if you're on the road or short on time, you've got options. And it's no secret that Taco Bell is one of your best fast-food choices when you're in a pinch.
Taco Bell is about to get even more veg-friendly! A dining industry publication reports:
Taco Bell will be testing a dedicated vegetarian menu in U.S. stores sometime this year. … The chain also has plans to highlight a rotating selection of featured vegetarian items on its regular menus alongside the new, solely vegetarian offering, marking the latest development in a string of national restaurant chains that are adding dedicated meatless options to their menus.
Although Taco Bell has offered many vegetarian options for years, its first dedicated vegetarian menu will make eating more plant-based meals even easier for people.
In 2015, Taco Bell made history when the American Vegetarian Association certified 13 of its menu items and 35 of its ingredients as vegetarian (26 ingredients are actually vegan)—a first for a quick-service restaurant. And the chain already has a "how to eat vegan" page on its site, which guides customers through the chain's animal-free food choices.
As more people find out about the animal cruelty at farms and the environmental degradation caused by production of meat and other animal products, they're ditching these products in favor of healthier plant-based foods. Taco Bell is taking advantage of this growing market.
Ready to eat more plant-based foods? You can get savory recipes, easy meal ideas, and advice by ordering our FREE Vegetarian Starter Guide today.