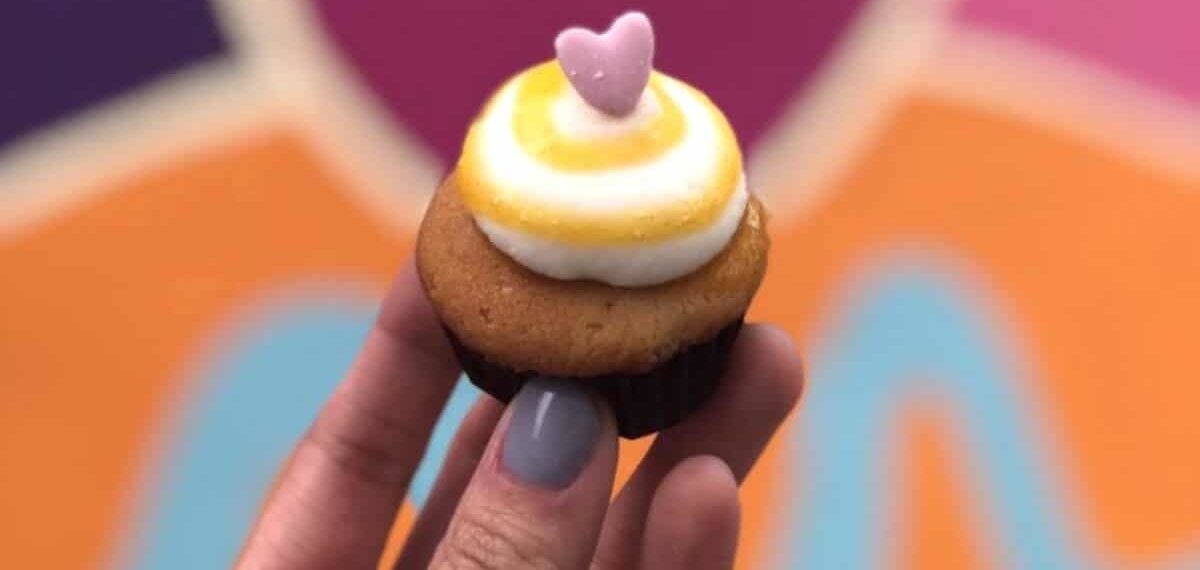 Starbucks Just Debuted Its First Vegan Dessert at Select Locations
Sarah Von Alt
Yep, you read that right. Starbucks has just announced plans to offer an all-vegan passionfruit cupcake at select locations in southern Florida. According to Latest Vegan News:
Starbucks is about to add a vegan sweet to its baked goods case. In select stores across South Florida, the mega-chain will be offering passion fruit cupcakes made by Miami-based bakery Bunnie Cakes.
In addition to being totally plant-based, these bad boys are gluten-free. The company behind them, Bunnie Cakes, has been named Miami's Best Cupcake.
But this is just the latest vegan option introduced by Starbucks.
In July, Starbucks shocked us all by announcing a new all-vegan lunch bowl. The Vegan Lentils & Vegetables Protein Bowl with Brown Rice is served with butternut squash, roasted tomatoes, and sunflower seeds and comes with lemon-tahini dressing.
While these new bowls haven't been rolled out nationwide, they are available year-round at select stores in San Francisco; Los Angeles; San Diego; New York City; and Washington, DC.
This summer the company also introduced a dairy-free beverage called the Iced Cascara Latte, made from cascara, coconut milk, and espresso.
Pushing for more animal-friendly menu items is a great way to make vegan eating easier for you and the millions who are moving away from animal products. Please take a moment to politely ask Starbucks to offer these tasty vegan options at all their locations! You can leave a message on their Facebook page here.
*Photo by Bunnie Cakes.