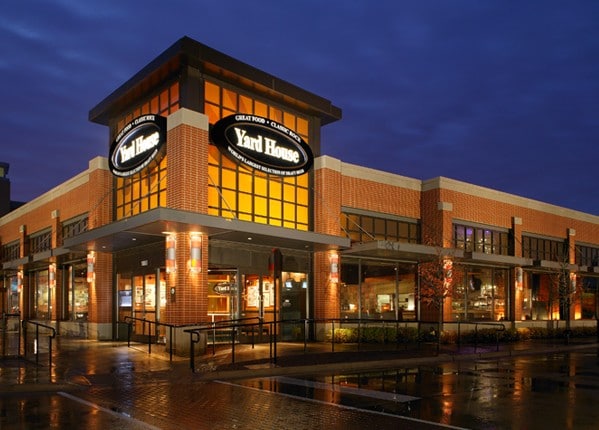 So a Vegan Walks Into Yard House…
Sarah Von Alt
If you're new to vegan eating, finding things to eat when you're on the road or out with friends can sometimes feel overwhelming. Luckily, many of your favorite chains offer delicious plant-based options. Here are some of our favorite vegan offerings at Yard House:
• Hummus With Crispy Pita Bread
Served with Kalamata olives and your choice of baked pita or crispy flatbread.
• Hot & Spicy Edamame
Coated with garlic and crushed red chilies.
• Angel Hair Pasta
Heaped with roasted roma tomatoes,
broccolini, eggplant, and more. Be sure to hold the feta.
• Gardein Chicken Avocado Sandwich
Grilled Gardein chicken, lettuce, and tomato on an onion-poppy seed bun. Don't forget to skip the cheese and mayo!
• Summer Salad
Strawberries, oranges, avocado, leeks, and candied walnuts served on a bed of romaine lettuce.
• Gardein Chicken Rice Bowl
Gardein chicken with snap peas, carrots, baby corn, broccoli,
bok choy, peppers, and rice.
• Mango Sorbet
The name says it all.
*As always, be sure to let your servers know that you're vegan. Many are happy to make recommendations for substitutions.
Pushing for more animal-friendly menu options is a great way to make vegan eating easier for you and the millions of Americans who are moving away from meat.
Click here for five easy tips on getting more vegan food at your favorite restaurant.