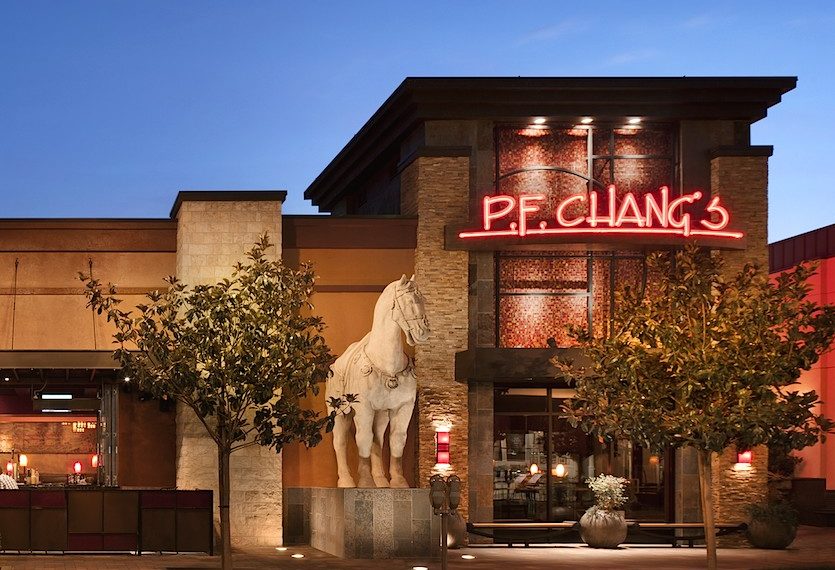 So a Vegan Walks Into P.F. Chang's…
Sarah Von Alt
If you're new to vegan eating, finding things to eat when you're on the road or short on time can sometimes be overwhelming.
Luckily, many of your favorite chains offer delicious plant-based options. Here are some of our favorite vegan offerings at P.F. Chang's:
•Vegetarian Lettuce Wraps
With a delicious filling that includes wok-seared tofu, green onions, and water chestnuts, these are vegetarian favorites!
•Chili-Garlic Green Beans
Enjoy this unique dish of green beans stir-fried with fresh garlic and a red chili sauce.
•Buddha's Feast
This entrée comes with baked tofu and veggies tossed in mouthwatering soy sauce. Available steamed or stir-fried.
•Shanghai Cucumbers
Sprinkled with sesame seeds and soy sauce, these cucumbers make a refreshing side dish!
•Coconut Curry Vegetables
Silken tofu, broccoli, baby bok choy, and more tossed in a light Madras curry sauce?! Yes,
please!
•Ma Po Tofu
This spicy dish features crispy tofu, broccoli, and garlic-chili sauce!
•Shanghai Waldorf Salad 
Looking for something a little lighter? This salad comes loaded with kale, apples, grapes, candied walnuts, and miso-lime vinaigrette.
•Stir-Fried Eggplant
Try this classic stir-fried Chinese eggplant tossed with scallions, garlic, and a sweet chili-soy glaze!
Pushing for more animal-friendly menu options is a great way to make vegan eating easier for you and the millions of Americans who are moving away from meat.
Click here for five easy tips on getting more vegan food at your favorite restaurant.