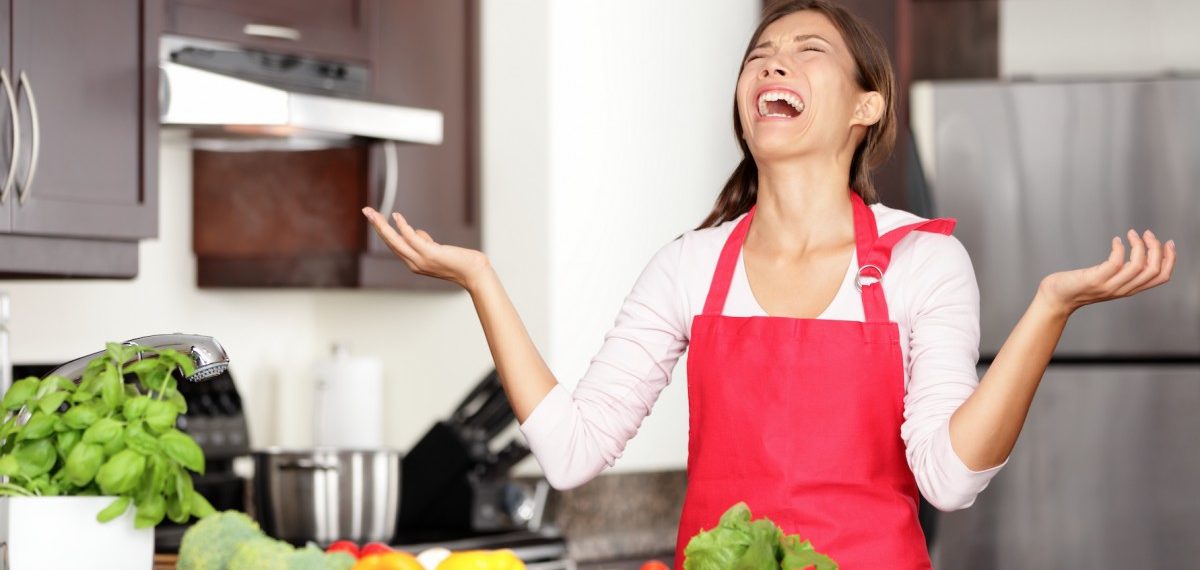 How to Eat Vegan When You Hate Vegetables
Sarah Von Alt
Sounds like an oxymoron, right? But believe it or not, there are plenty of people who ditch animal products and then develop a taste for plant-based foods (namely, veggies) slowly. That was certainly the case for me.
My midwestern standard American diet (SAD) included very few fresh fruits and veggies but instead was loaded with sugary cereals, processed deli meats and cheeses, snack cakes, and frozen dinners. Because of this, I've had to teach myself how to prepare veggies in a way I like and how to add some familiar satisfying elements to vegetable-based dishes.
It's important to remember that there are vegan versions of all your favorite foods. From chicken tenders and meatballs to ice cream and cheese, there are plant-based options that rival their animal-based counterparts in flavor without any of the animal cruelty inherent in meat, dairy, and eggs.
Plus, many of the foods you already enjoy are vegan, such as cereals, pasta, and bread. The key to a healthy vegan diet is variety. Here are some of my tips for enjoying a satisfying, varied vegan diet and learning to love your veggies (I mean, they are seriously good for you):
Try different preparation methods.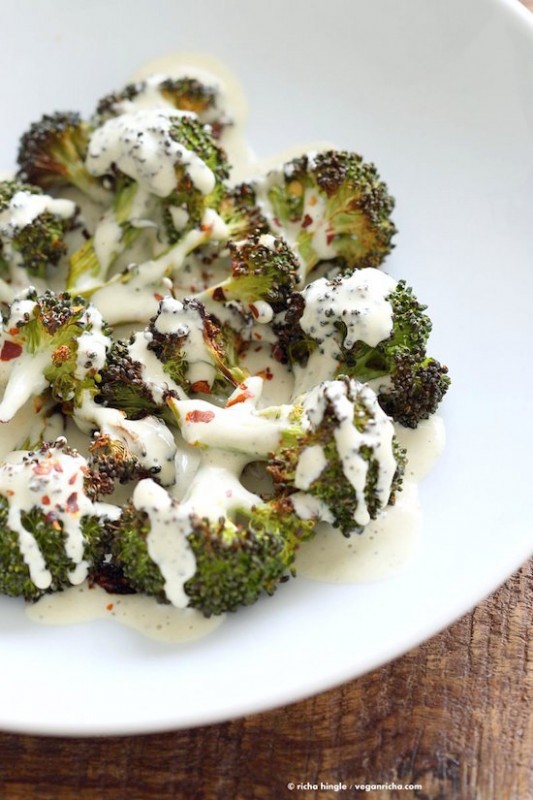 For me, trying veggies roasted really changed the game. Broccoli, cauliflower, Brussels sprouts, and even carrots are all divine when tossed in olive oil and thrown in the oven until perfectly tender. Some veggies are better steamed, such as yams, beets, and green beans, while others are better when eaten raw.
Recipe from Vegan Richa here.
It doesn't have to be a side.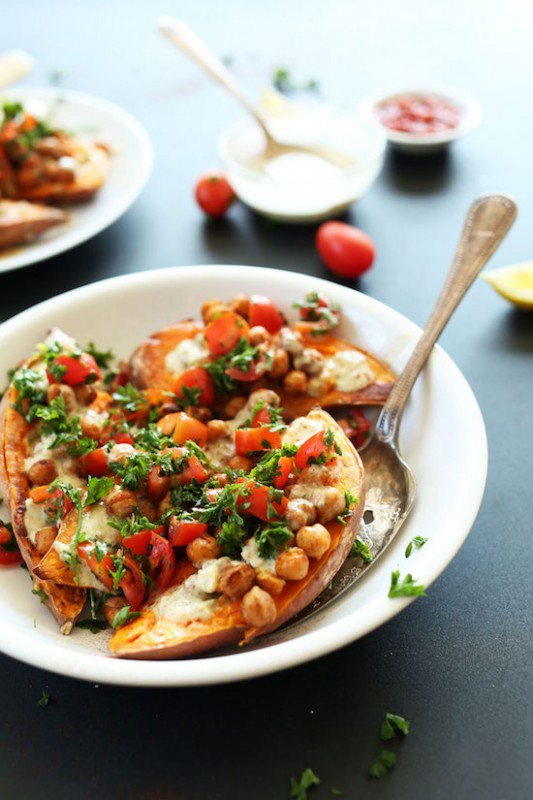 Making veggies part of the main dish will make them seem more satisfying and give you an opportunity to cover them with creamy sauces or stuff them with flavorful vegan meats or your favorite grains and legumes.
Recipe from Minimalist Baker here.
Buy them fresh.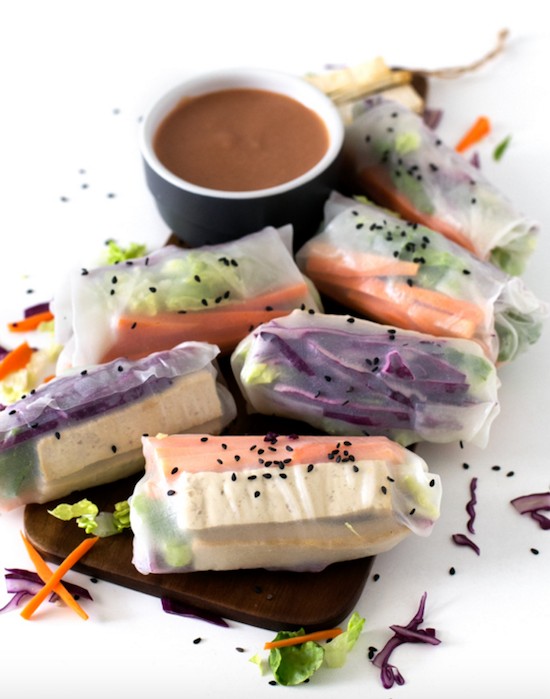 A lot of us probably have childhood memories of eating mushy canned green beans. This is where our disdain for vegetables probably started because, in my opinion, they were seriously gross. And while some frozen veggies are great, such as corn and sweet peas, others are just way more flavorful when bought fresh.
Recipe from Simple Vegan Blog here.
Hide them in your food.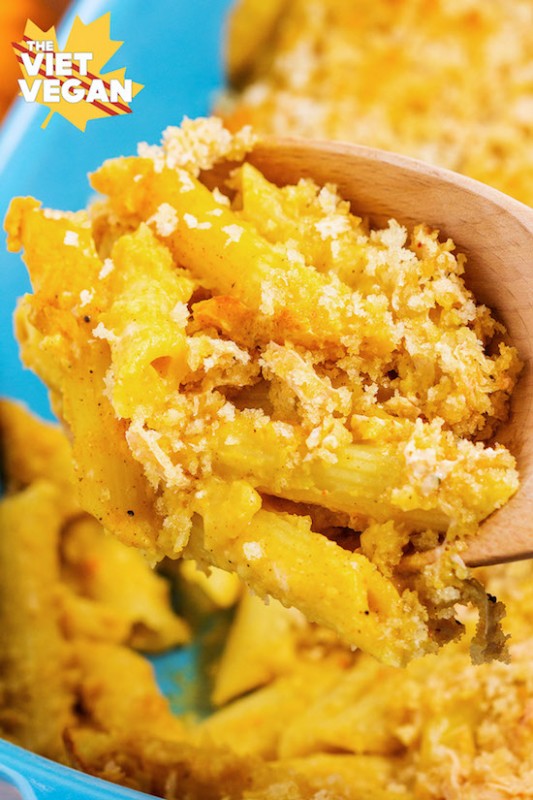 Mac and cheese made with butternut squash and sweet potatoes? Yes, it's a thing and it's freaking tasty. Try adding roasted tomatoes and onions to pasta, or if you're feeling adventurous, try some zucchini noodles or spaghetti squash with marinara and vegan meatballs!
Recipe from The Viet Vegan here.
Make sure you include enough healthy fats.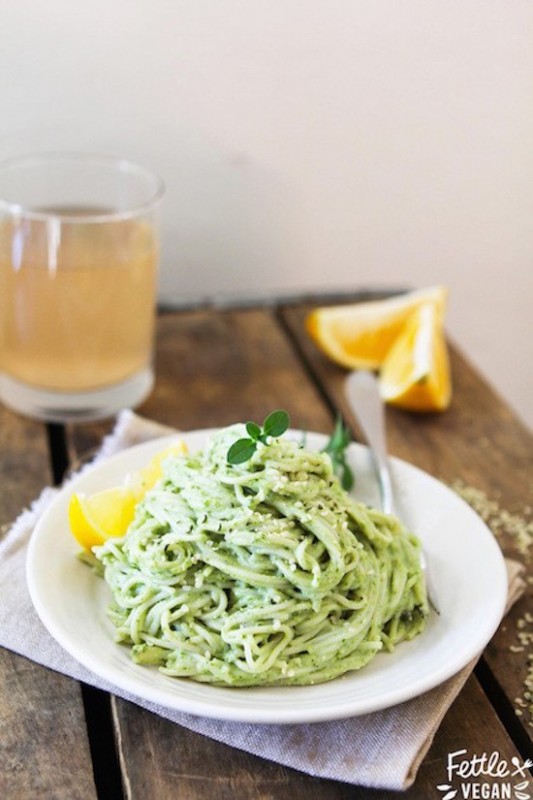 Part of creating a satisfying vegan meal is making sure you include a healthy fat or two in the dish, especially when you're going heavy on the veggies. Think avocado, various nuts, sesame seeds, and coconut or olive oil. Avocado pesto pasta, anyone?
Recipe from Fettle Vegan here.
Don't give up.
Taste buds change. As the variety of vegan dishes you're eating grows, be sure to give some of those dreaded veggies another shot. Seriously, I try green peas once a year (prepared differently each time) just to see if I can suddenly stand them. I still can't stomach peas, but this method did work for asparagus and eggplant!
Want more? Click here for nine vegan recipes you'll love even if you still hate veggies.