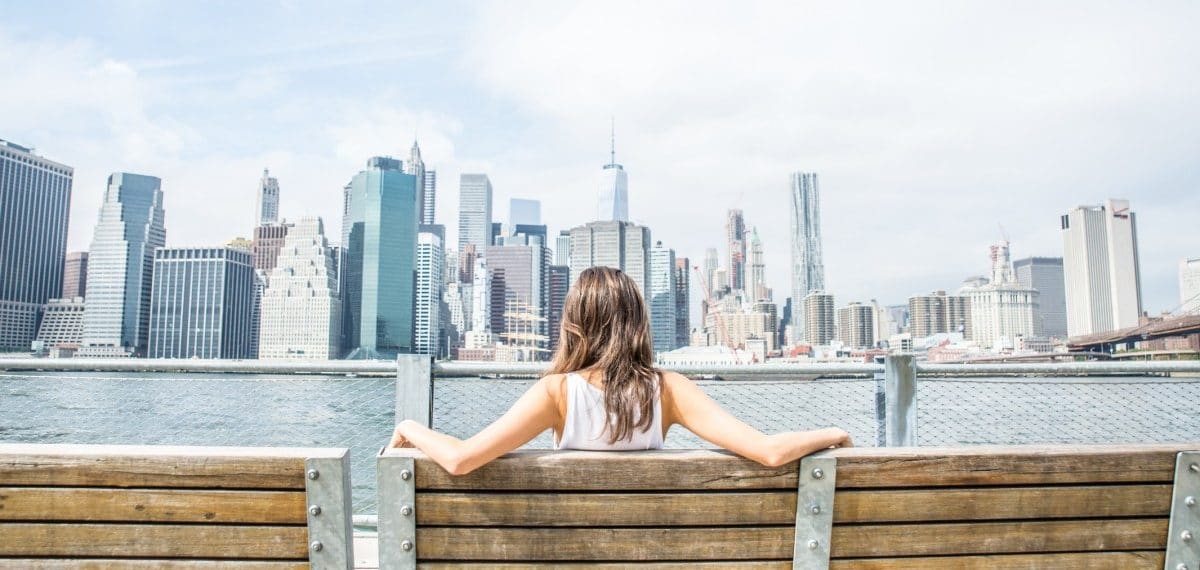 Here Are the 10 Cities Every Vegan Needs to Visit
Sarah Von Alt
After pulling data on 18,000 restaurants, Datafiniti has released its ranking of the most vegan-friendly metro areas in America. Here are the 10 cities with the most vegan restaurants:
1. New York, NY 

The metropolitan area boasting the most vegan restaurants (563 to be exact!), the Big Apple is truly a plant-based mecca. Stop by 
Candle 79
 for seitan piccata or a chimichurri Portobello steak, try the amazing 
Dun-Well Doughnuts
, and don't miss the Guac Burger with mac n' cheese at 
by Chloe
.
2. Los Angeles, CA 

The Los Angeles area is home to a huge vegan population. As a result, delicious cruelty-free foods (and 494 vegan restaurants) abound! Try the Big Mac (on the secret menu) at 
Doomie's Home Cookin'
, get an Indian kima pizza at LA's only all-vegan pizza spot, 
Cruzer
, and don't miss the spicy baked scallop roll at 
Shojin
 (it's torched at the table)!
3. San Francisco, CA 

The progressive hub is home to 247 plant-based restaurants. Be sure to stop by 
Millennium
 for a fancy, animal-friendly night on the town, grab a few tacos at 
Flacos
, and create your own cinnamon bun loaded with toppings at 
Cinnaholic
!
4. Seattle, WA 

Seattle is loaded with delicious vegan eats and 184 animal-friendly eateries! Try the wide array of savory vegan grub (including breakfast!) at 
Wayward Vegan Café
, visit 
Vegan Haven Grocery
 and load up on goodies, and don't miss the pan-seared creole tempeh at 
Plum Bistro
!
5. Houston, TX 

Yes, you can even find vegan food in Texas! In fact, the Houston area boasts 167 all-vegan restaurants! 
Quan Yin
 offers a variety of popular veganized Asian dishes, including shredded "pork" rolls, and 
Field of Greens
 will steal the show with its impressive burger selection.
6. Portland, OR 

In a town famous for its environmental friendliness and microbreweries, it comes as no surprise that vegan dining options abound (at more than 150 eateries). Stop by 
Sweetpea Baking Company
 for something sweet, grab some ravioli and tiramisu at the Italian-inspired 
Portobello Vegan Trattoria
, and load up on snacks at 
Food Fight! Grocery
. Don't forget to drop by 
Herbivore Clothing Company
 for a cute sticker or shirt.
7. Washington, DC 

The nation's capital is home to 131 plant-based restaurants! 
Equinox
 restaurant offers a vegan buffet-style brunch, and the plant-based fast-food spot 
HipCityVeg
 serves so many amazing sandwiches, you'll probably have to go back for seconds. Top it all off with dessert from Cupcake Wars winner 
Sticky Fingers Bakery
!
8. Chicago, IL 

The Windy City boasts a TON of vegan grub at 125 restaurants. The Radical Reuben at 
The Chicago Diner
 and deep-dish pizza at 
Kitchen 17
 are not to be missed. And be sure to stop by the 
Upton's Breakroom
 for an award-winning vegan gyro!
9. Atlanta, GA 

Yes, there are even vegan restaurants in the South. The Atlanta area alone hosts 114! 
Soul Vegetarian
 offers a variety of vegan eats, including an eggless salad plate and pocket gyro, 
Café Sunflower
 will blow your mind with its fried avocado tacos, and 
Herban Fix Vegan Kitchen
 is sure to impress with its stuffed lemongrass tofu!
10. Miami, FL 

With 103 vegan eateries, Miami is not to be overlooked. Enjoy the coconut ceviche tacos and key lime brulee at 
Plant Food + Wine
, try the Justice Burger at 
Choices Café
, and don't miss the all-vegan coffeehouse 
Sweat Records
, which offers a variety of dairy-free drinks, including one called the Unicorn Love Bomb (WUT?).
—
Vegan food is everywhere! Click here to find great veg options near you.