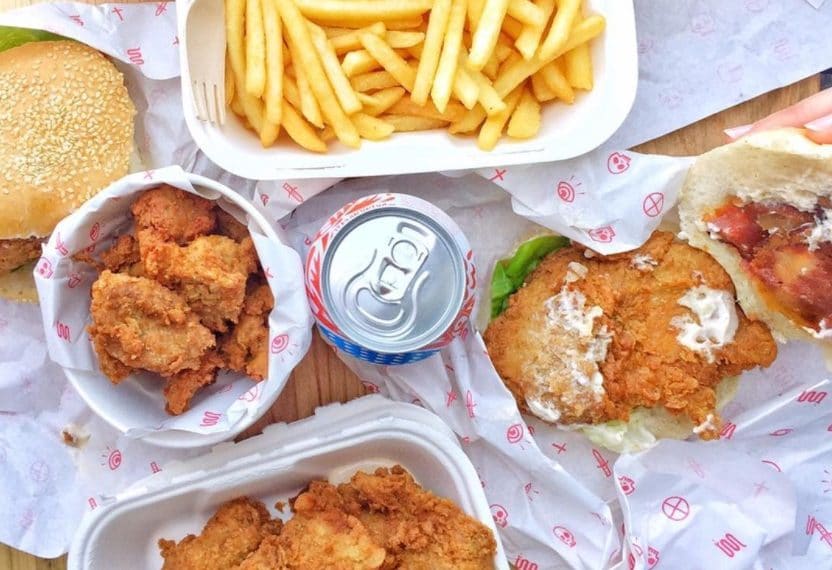 Here Are 12 of the Most Vegan-Friendly Cities in the World
Sarah Von Alt
In no particular order, here are 12 of the best cities around the globe for vegan food:
1. Los Angeles, USA 

The Los Angeles area is home to a huge vegan population. As a result, delicious cruelty-free foods (and 494 vegan restaurants) abound! Try the Beyond Burger at Veggie Grill; get an Indian kima pizza at LA's only all-vegan pizza spot, Cruzer; and don't miss the spicy baked scallop roll at Shojin (it's torched at the table)!
2. Melbourne, Australia 

A recent study found the number of vegetarians in Australia is steadily rising. In fact, 12.7 percent of Melbourne's residents claim that they eat very little or no meat. Grab a vegan pie at Red Sparrow, the city's first plant-based pizzeria, build your own vegan bowl at takeaway spot Supercharger, and be sure to try the oyster mushroom and white bean ceviche at Smith and Daughters.
3. Taipei, Taiwan 
Taipei is one of the most vegan-friendly places in Asia. In fact, nearly 10 percent of the population opts for meatless meals. Plus, the city is home to more than 6,000 veg establishments! Stop by Vegan Heaven for a delicious vegan cake, head to About Animals for tasty vegan sweets, or grab a bite at the Keelung Night Market. And don't miss the all-vegan supermarket iVegan!
4. Toronto, Canada 

Home of North America's largest veg food festival, Toronto also offers a variety of all-vegan restaurants and cafes. Stop by YamChops, Canada's first vegetarian butcher, for beet burgers and coconut bacon; try the Unchicken and Waffles at Hogtown Vegan; and don't miss the homemade vegan ice cream at Cosmic Treats!
5. Berlin, Germany 

Boasting over 50 all-vegan restaurants, butcher shops, and more, the German capital is among the most vegan-friendly cities in the world. The city also features its own vegan supermarket chain, Veganz! Try the vegan pizza at Sfizy Veg, grab a ham-and-cheese-stuffed croissant at Chaostheorie, and don't miss the beloved vegan kebab at Vöner!
6. Tel Aviv, Israel 

Israel is home to a large vegan community, with around 5 percent of the total population eschewing animal products. Be sure to stop by Zakaim for some Persian-inspired vegan food, grab a decadent vegan breakfast at Anastasia Café, and don't miss Nanuchka, the world's first vegan Georgian restaurant.
7. Portland, USA 

In a town famous for its environmental friendliness and microbreweries, it comes as no surprise that vegan dining options abound (more than 150 eateries). Stop by Sweetpea Baking Company for something sweet, and load up on snacks at Food Fight! Grocery. Don't forget to drop by Herbivore Clothing Company for a cute sticker or shirt.
8. Chiang Mai, Thailand
Chiang Mai rules when it comes to tasty plant-based options! Be sure to try the all-vegan buffet at Happy Green, indulge in some vegan cheesecake at Free Bird Cafe, and order the sour kimchi soup at Bamboo Bee. BONUS: Khanom Khrok, a popular street-food pancake made from rice flour and coconut milk, is vegan by default!
9. London, England 

With over 70 vegan restaurants, London is incredible. Just a few months ago, Temple of Seitan made headlines after announcing it would open London's first vegan fried chicken shop. While you definitely need to get your hands on some fried chicken, don't forget to grab a cookie sandwich at Ms. Cupcake, London's first 100 percent vegan bakery, and head to The Egerton House Hotel for afternoon tea!
10. New York, USA 

As the metropolitan area boasting the most vegan restaurants (563 to be exact!), the Big Apple is truly a plant-based mecca. Be sure to stop by Candle 79 for seitan piccata or a chimichurri Portobello steak, try the amazing Dun-Well Doughnuts, and don't miss the Guac Burger with mac n' cheese at by Chloe.
11. Warsaw, Poland 

With over 30 all-vegan eateries, Warsaw offers an array of plant-based cuisine. Be sure to try the vegan pierogies and savory crepes at Vege Miasto, head to Vegan Pizza for (you guessed it!) a vegan pizza, stop by Krowarzywa for a burger, and don't forget to grab a cabbage roll from Vege Kiosk.
12. Chennai, India

South Indian food is well-known for being largely vegetarian, and this South Indian city is home to countless vegans. While you can certainly veganize (just ditch the dairy!) many dishes, be sure to stop by Dario's for a vegan pizza or pasta dish, and try the mushroom biryani from Cream Centre.
—
Vegan food is everywhere! Click here to find great veg options near you.