Here Are 10 Mouthwatering Vegan Bowls to Try This Month
Sarah Von Alt
One thing I love about building a vegan bowl is being able to put together a satisfying meal with minimal fuss. I mean, the whole meal is in one bowl. And depending on whether you keep cooked grains on hand (which I highly recommend), it can take very little time to build one. I've put together 10 mouthwatering vegan bowl recipes from some of my favorite food bloggers below. But remember, you can always customize these or make your own vegan bowl. They're often really easy to prepare, so you can try these out even if you don't know how to cook!
1. Vegan Baja Fish Taco Bowls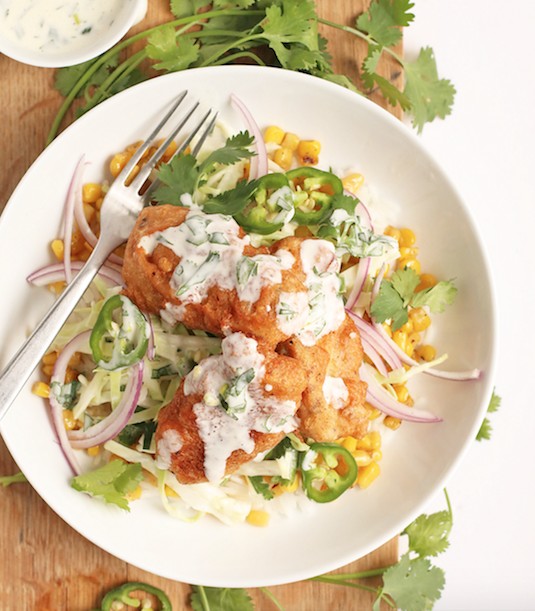 This recipe uses hearts of palm to create a delicious fish substitute!
2. Sweet Potato Chickpea Buddha Bowl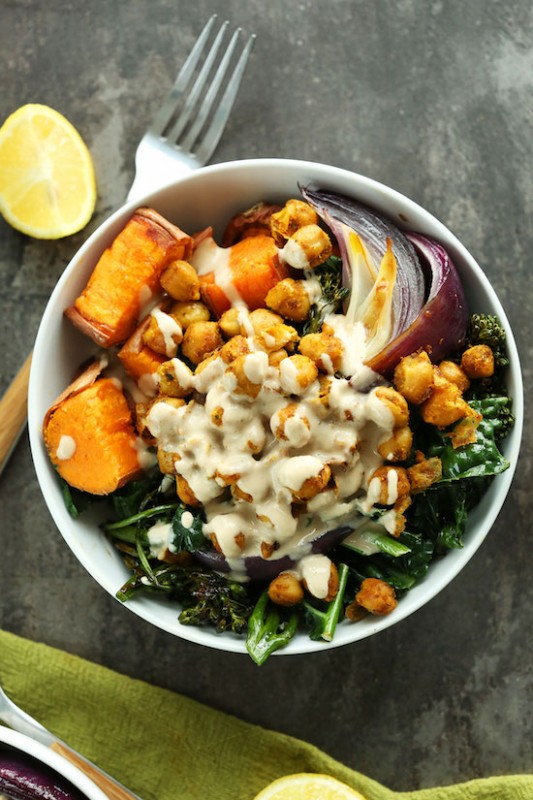 Recipe here.
3. Cauliflower Rice Sushi Bowls With Tofu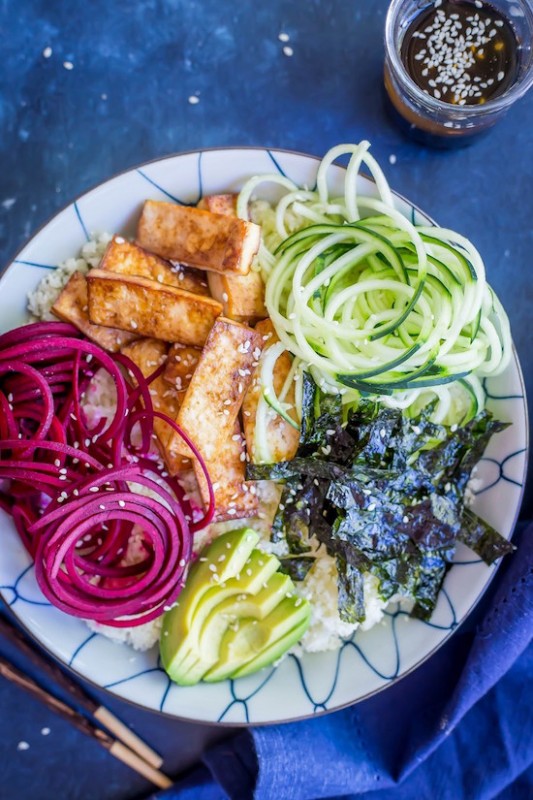 This recipe is ready in less than 30 minutes!
4. Collard Greens and Tempeh BBQ Bowl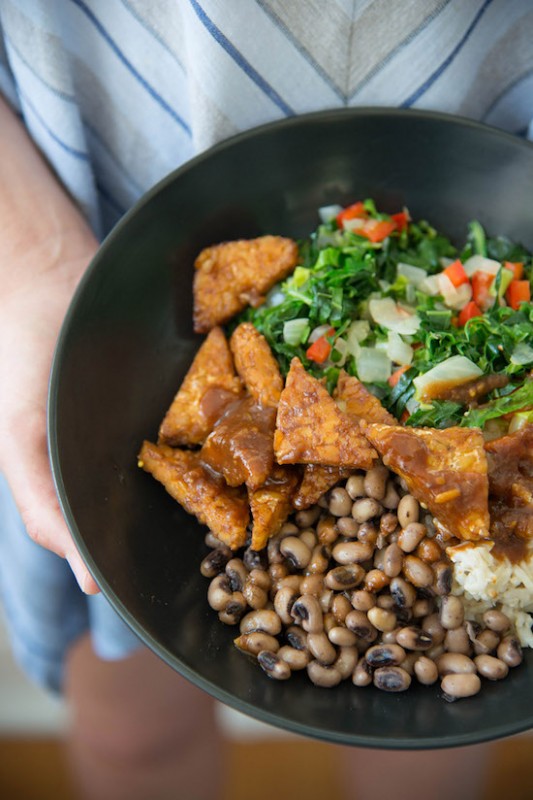 Want! Recipe here.
5. Turmeric Lentil Fritters Bowl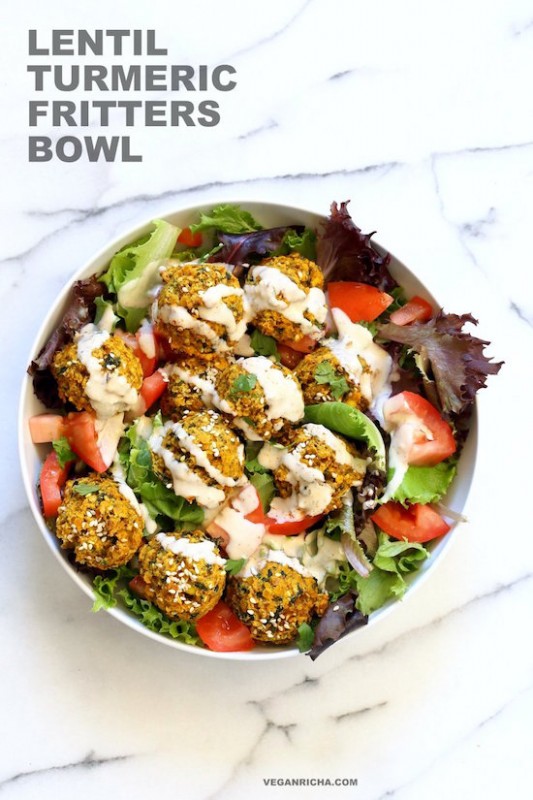 With tahini dill sauce! Recipe.
6. Easy Glass Noodle Miso Bowl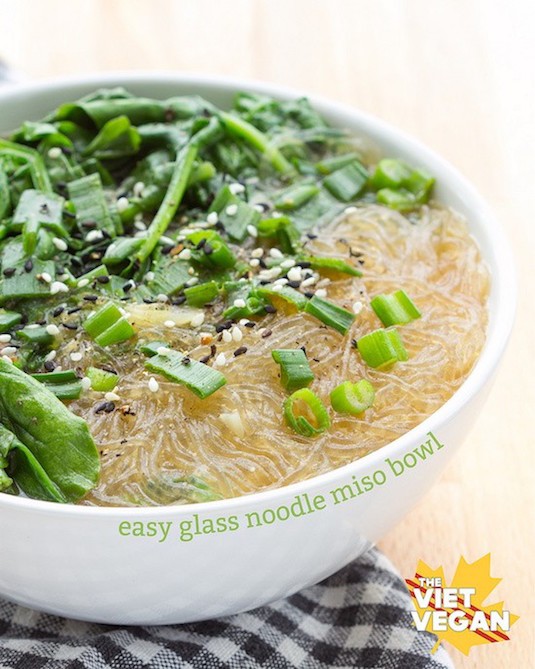 Get the recipe.
7. Vegan Burrito Bowl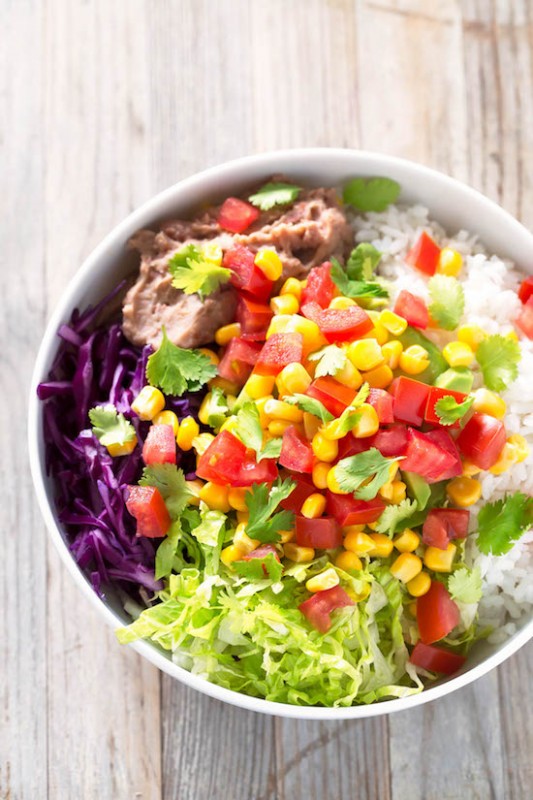 Easy AND delicious. Recipe here.
8. Lentil and Quinoa Bowl With Roasted Parsnip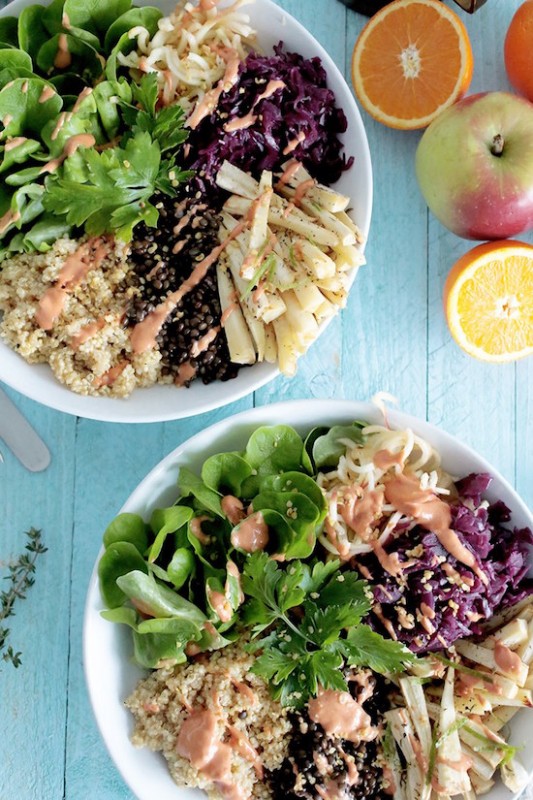 With almond tomato sauce! Recipe.
9. Korean Tempeh Shiitake Bowl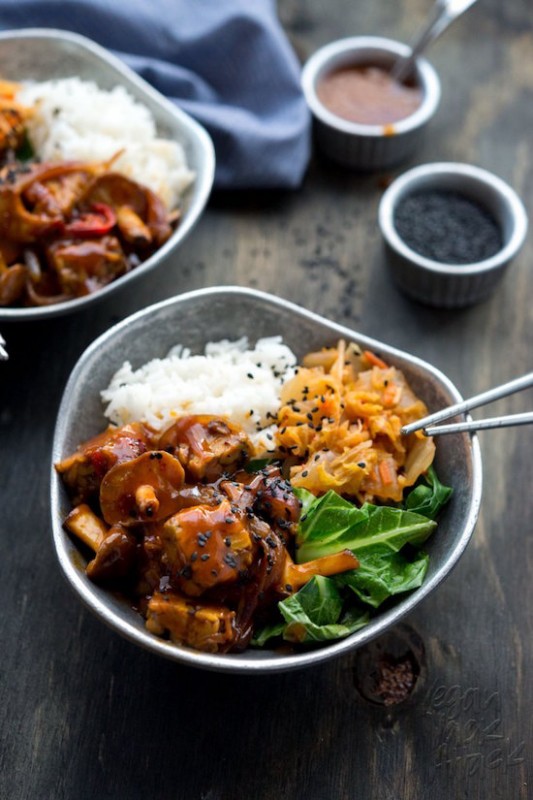 Get the recipe.
10. Summer Harvest Vegetable Quinoa Bowl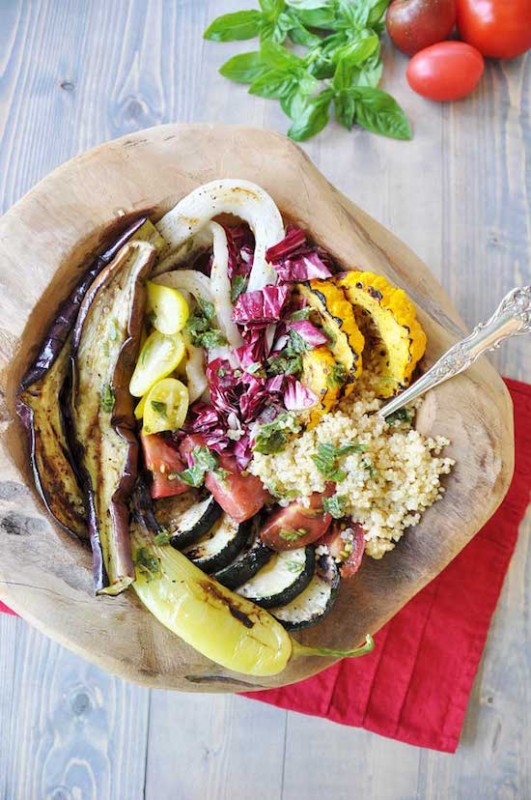 You're welcome. Recipe.
Want more? Click here for 15 delicious vegan recipes you can make in 15 minutes or less.