Detroit's First All-Vegan Coney Island Is Opening This Summer
Sarah Von Alt
Coney island restaurants are a hit in the northern U.S., especially Michigan, and typically offer a mix of Greek and American dishes, including their namesake coney dog. And in the coming weeks, the first vegan coney island will officially open in Detroit.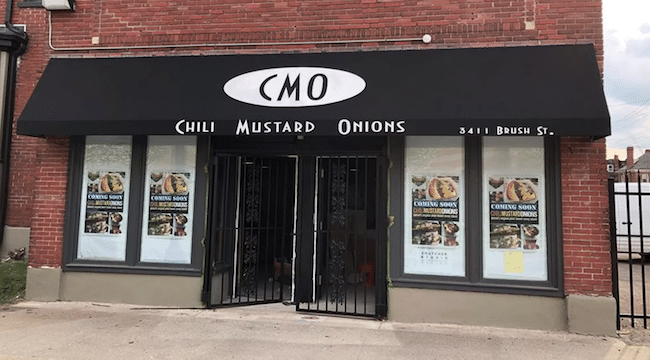 Aptly named, Chili Mustard Onions will serve a plant-based version of the classic coney dog—topped with (you guessed it!) chili, mustard, and onions—and a whole lot more.
Owner Pete LaCombe, aka "Vegan Chef Pete", says to expect everything one might find your standard coney island, but meat and animal product free. A good portion of the menu will also be organic and non-GMO. So that means meatless and healthy coney dogs, gyros, hamburgers, chicken lemon rice soup, spinach pie, Hani, grape leaves, salads, fries, soups, and weekly or daily specials.
And that's just the beginning. The restaurant will also offer a variety of less-traditional treats, including pierogi; stuffed cabbage; doughnuts; and an entire vegan soft serve ice cream menu replete with cones, sundaes, and other tasty creations. Vegan Chef Pete is even adding his own vegan Big Mac, called the "Big Mock," to the menu: a sesame seed bun stacked high with two non-beef patties, vegan cheese, lettuce, pickles, onions, and special sauce!
Yes, please!
As more people discover the benefits of a plant-based diet, they're choosing vegan and vegetarian dishes when dining out. In fact, according to a survey by Harris Poll, 37 percent of people always or sometimes order veg meals when they eat out. With the wide variety of delicious vegan dishes already on menus far and wide, there's never been a better time to add more veg meals to your diet.
Click here to find delicious vegan restaurants near you.