15 Vegan Things on Etsy We're Loving Right Now
Sarah Von Alt
Home of countless handcrafted goods, Etsy is also home to a wide variety of fun vegan items. I've scoured the site to find the very best vegan shirts, stickers, pins, and more. These items would make great gifts for vegan friends or family, but don't be afraid to treat yourself!
1. "Not Milk" T-shirt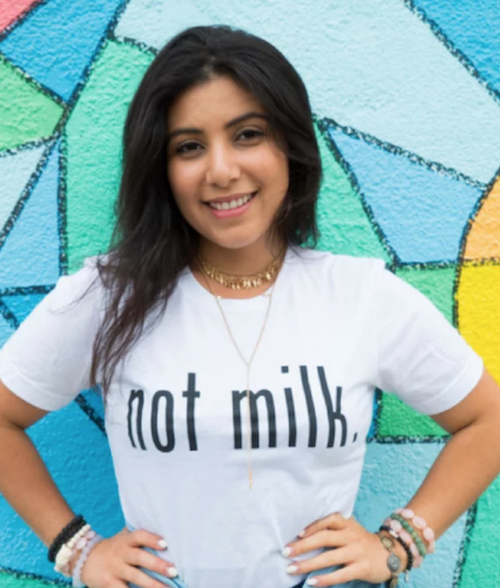 Love puns? Check out this fun shirt from Vegetaryn!
2. Coconut Milk Enamel Pin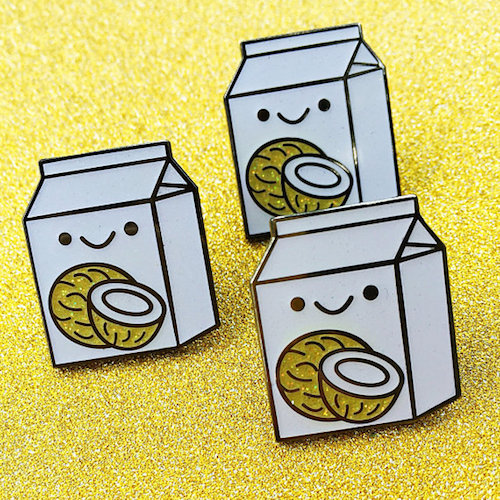 Put this cute little pin on your favorite denim jacket or backpack.
3. "Animals Are My Friends" Vegan Poster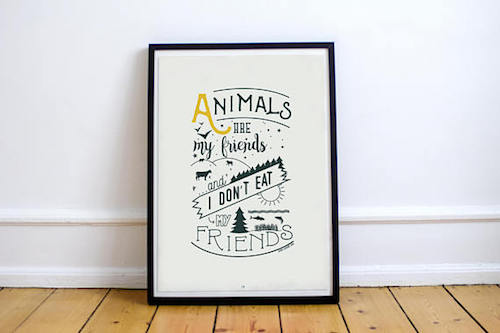 This beautiful print features an inspiring quote from George Bernard Shaw.
4. "Compassion Saves Lives" Muscle Tank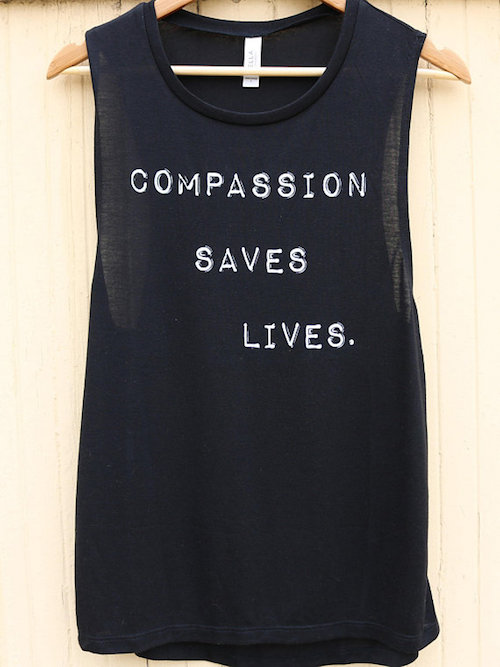 This shirt is great for showing off your #vegangains.
5. "Go Vegan" Vinyl Decal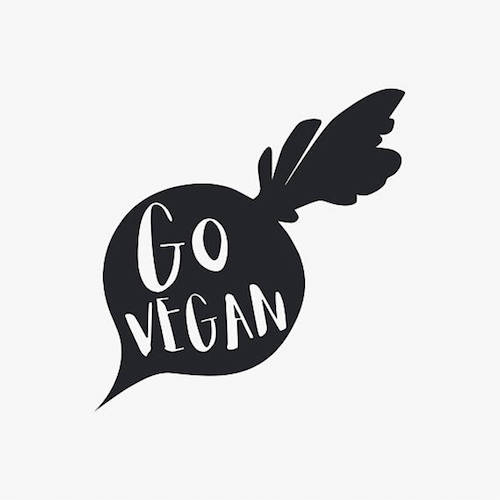 Yes! Promote a compassionate lifestyle by slapping this decal on your car window!
6. "Keep Calm and Become Vegan" Poster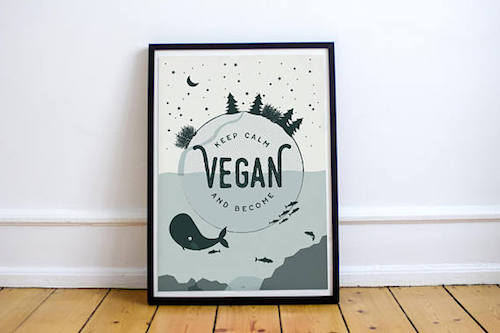 Handmade in the United Kingdom, this poster encourages guests to consider a plant-based diet.
7. "Vegan" Geometric Tank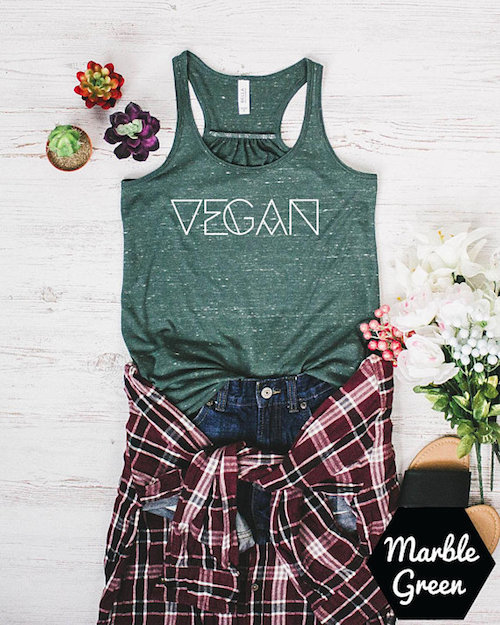 This geometric-inspired tank is available in several colors.
8. "Nooch" Jar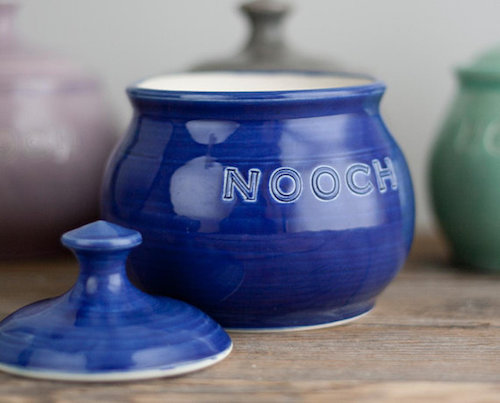 Lovingly known as "nooch," nutritional yeast is a must-have vegan staple. Store it in this adorable jar!
9. "Go Vegan" LaCroix Sticker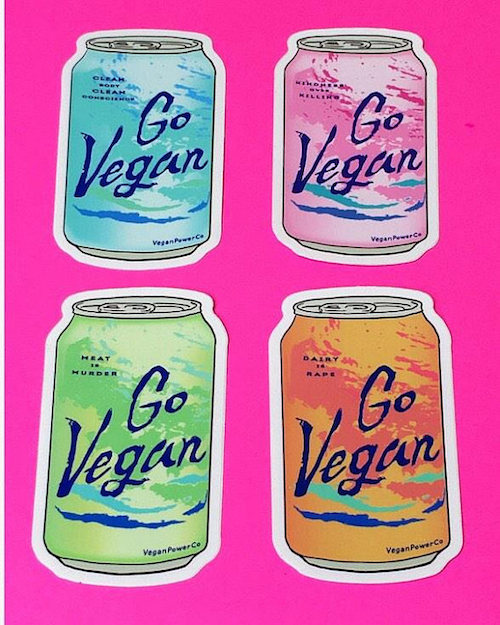 It's available in a variety of "flavors," so check out this Etsy shop to find your favorite.
10. "No Difference" Shirt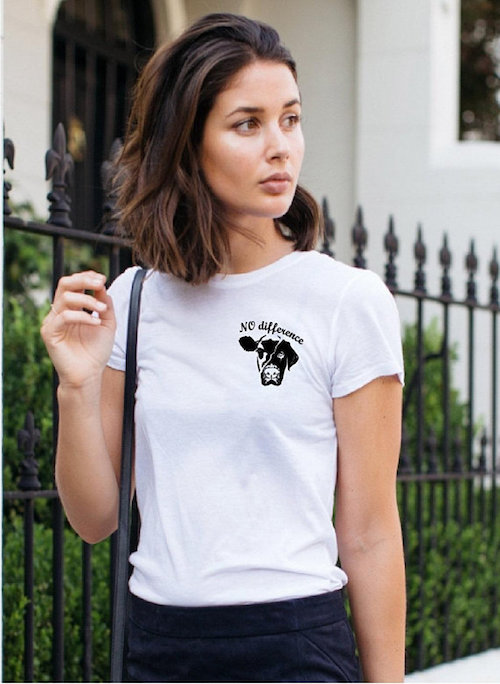 This simple T-shirt really says it all and is bound to start a conversation!
11. "Welcome to My Vegan Kitchen" Wall Print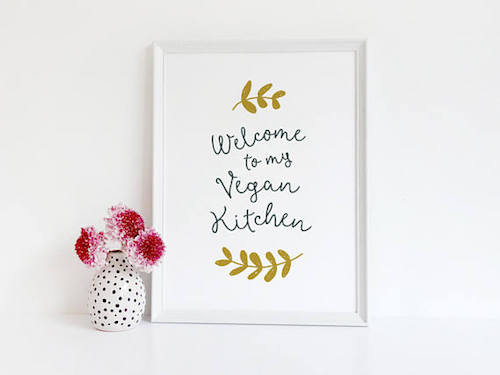 This fun wall print is giving me real comfy vibes rn.
12. "Vegan" Tie Clip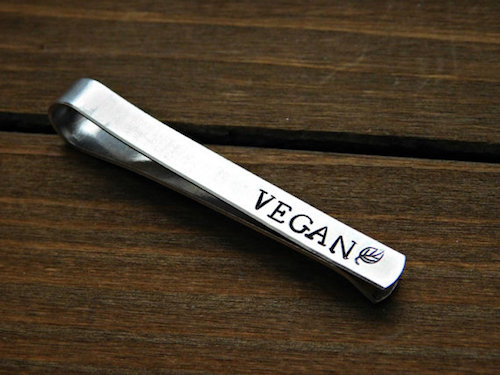 Get this for the vegan professional in your life.
13. "Hardcore Herbivore" Shirt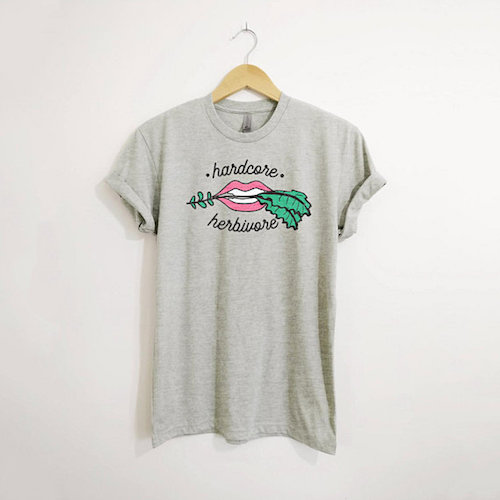 Just another cool vegan shirt.
14. "I Love Vegan" Mini Stamp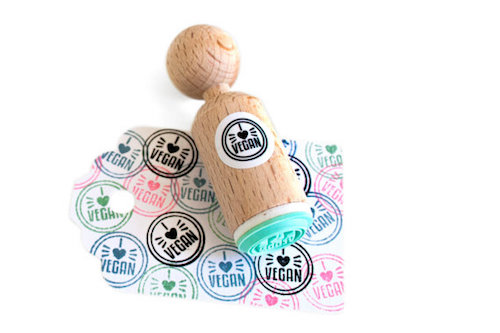 Get creative with this rad vegan stamp!
15. "Not Your Mom, Not Your Milk" Enamel Pin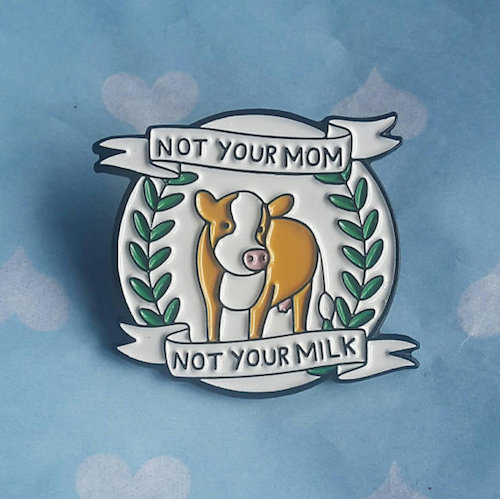 Cow's milk is for baby cows! Tell the world with this enamel pin.
—
Not vegan yet? Click here for delicious vegan recipes, easy meal ideas, and tips on making the switch!