11 (Vegan) Things You Need to Cook in January
Sarah Von Alt
1. Roasted Cauliflower Soup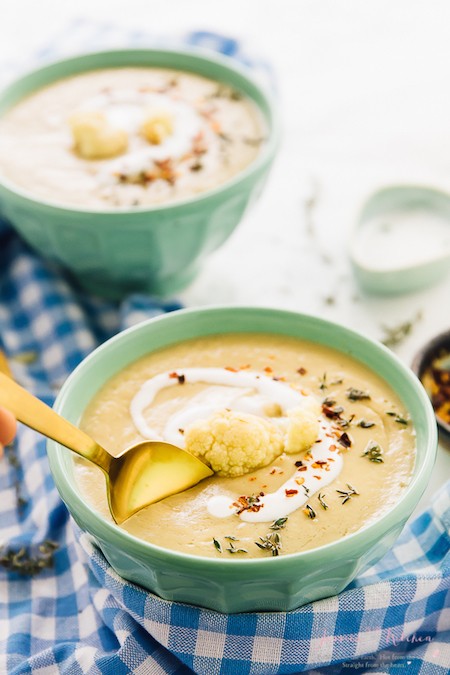 Get the recipe.
2. Potato Leek Gratin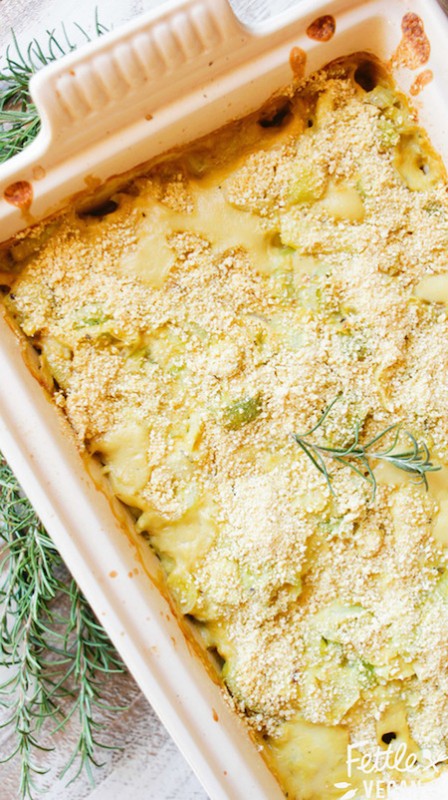 Yes, please! Recipe.
3. Easy Blueberry Crisp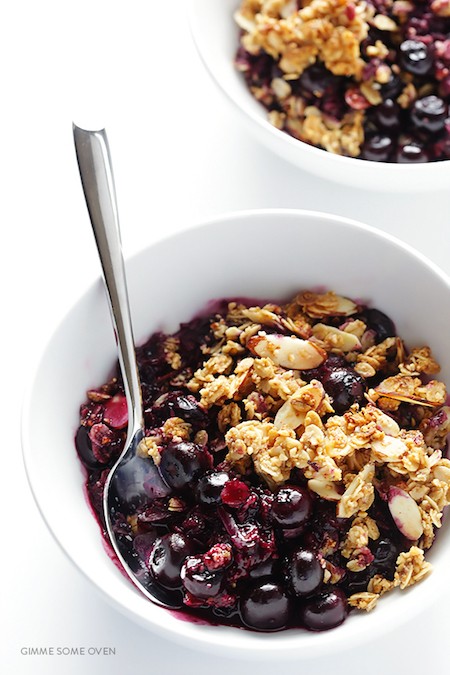 Only five minutes of prep! Recipe here.
4. Kale & White Bean Artichoke Dip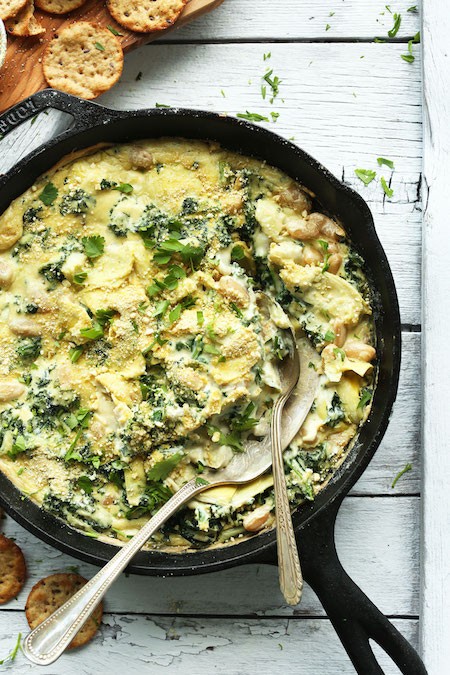 Just 10 ingredients! Get the recipe.
5. Easy Vegan Chili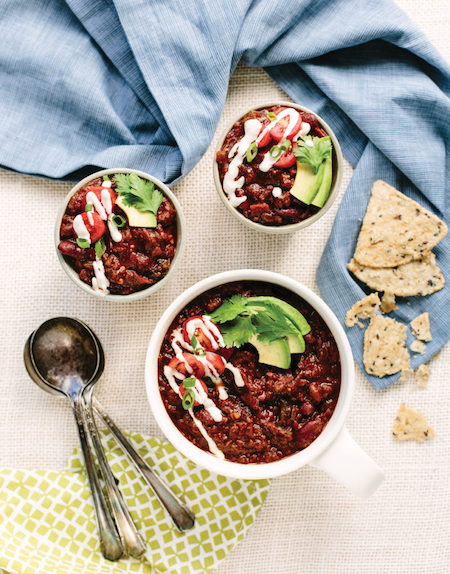 This recipe is easy AND delicious.
6. Grilled Tofu Miso Noodle Soup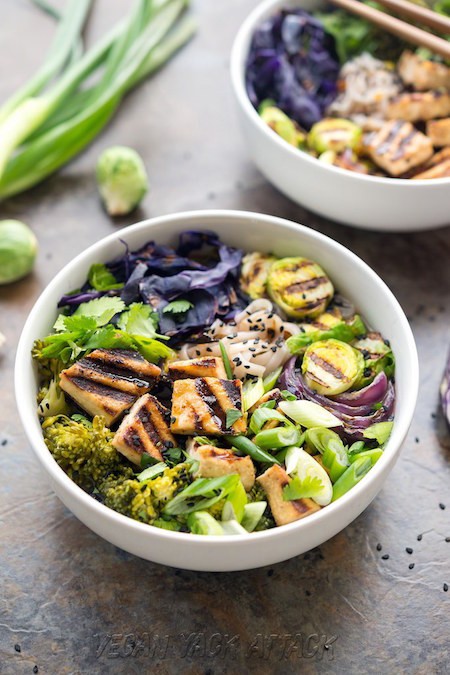 YUM!! Recipe here.
7. Vegan Cranberry-Pecan Yogurt Parfaits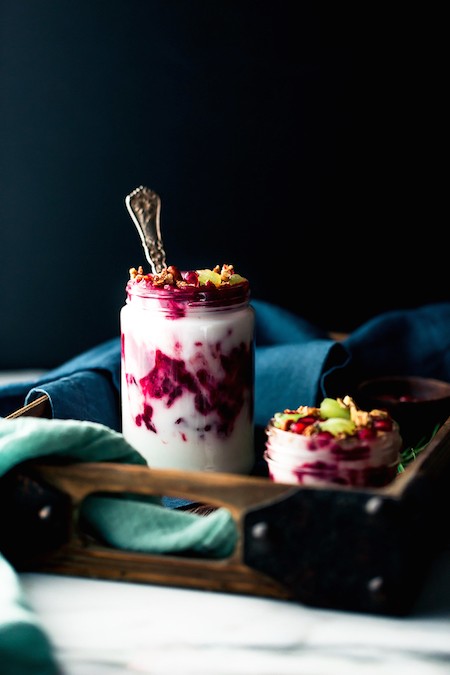 You want this festive recipe from Blissful Basil.
8. Vegan Pasta Alfredo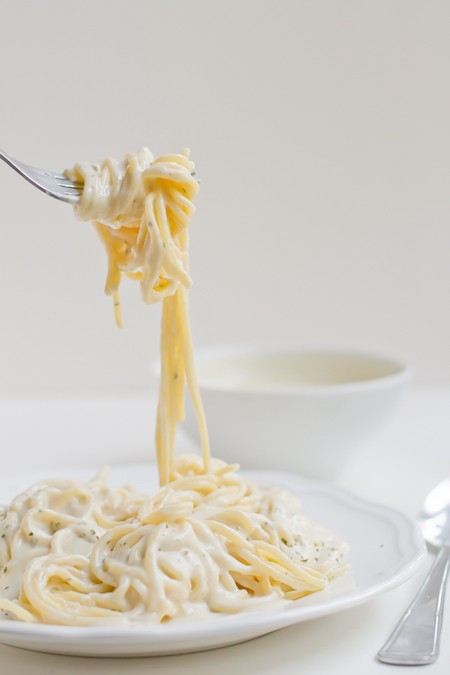 WUT.
9. Farro Crab Cakes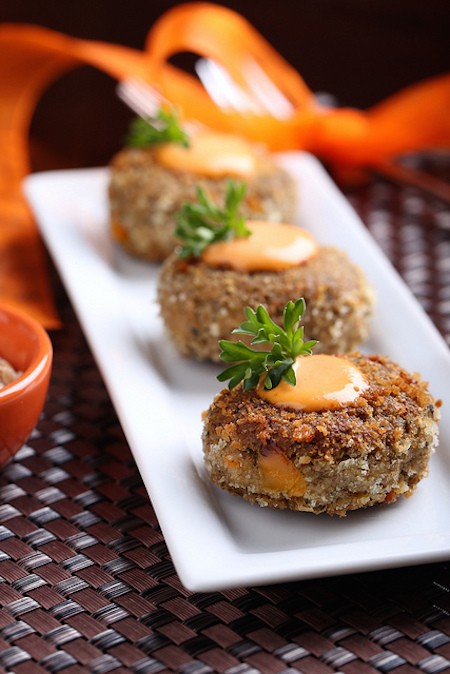 This recipe is hearty and perfect for entertaining.
10. Golden Lentil Barley Soup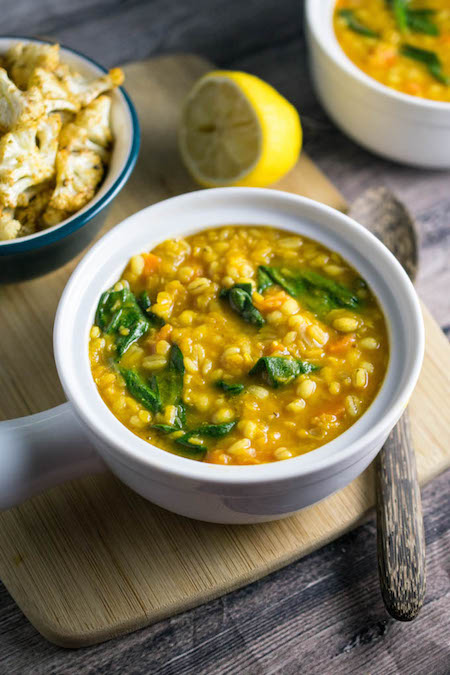 This filling soup will warm you up in no time!
11. Vegan Carrot Cake With Cashew Cream Frosting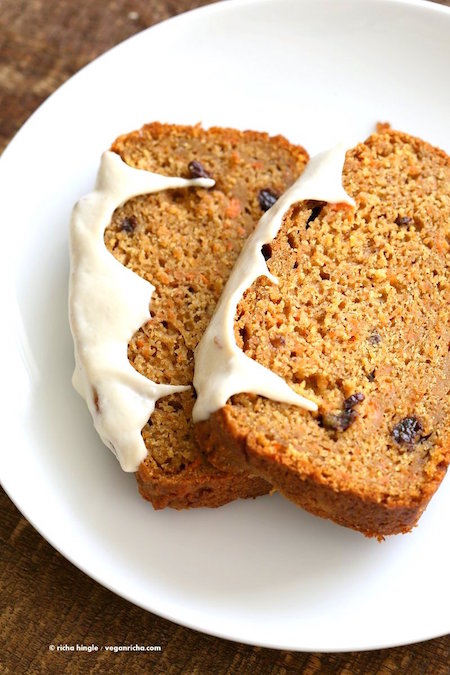 Want more? Click here for 15 easy and delicious vegan slow cooker recipes.