11 Vegan Things to Eat When It's Hot AF
Sarah Von Alt
1. Thai Noodle Bowls With Almond Butter Tofu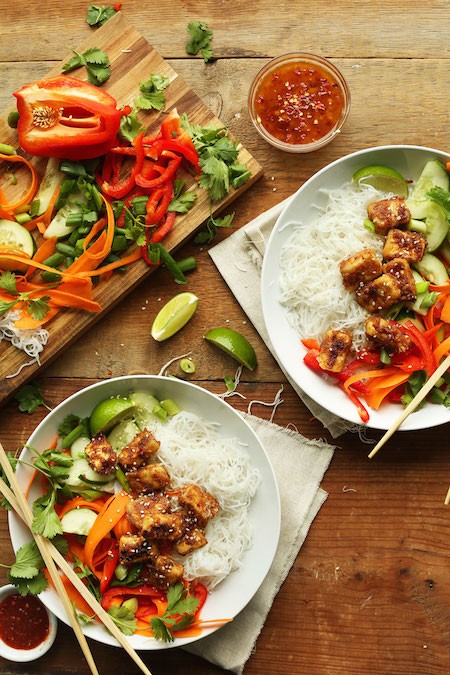 Yes, please! Recipe here.
2. Homemade Chick'n Salad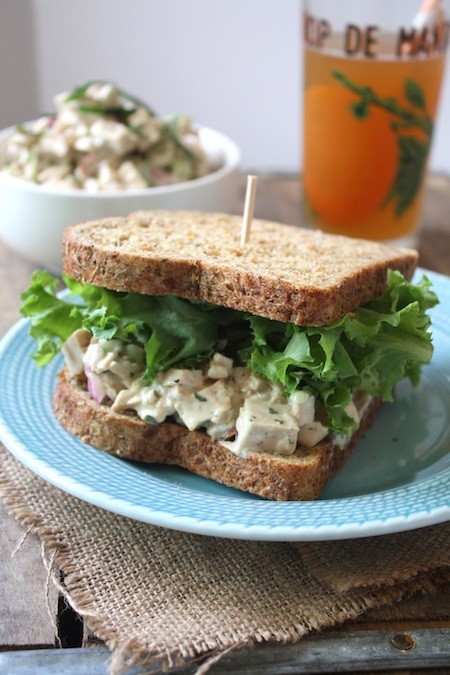 This yummy recipe is as easy as it is delicious!
3. Red Curry Tempeh Summer Rolls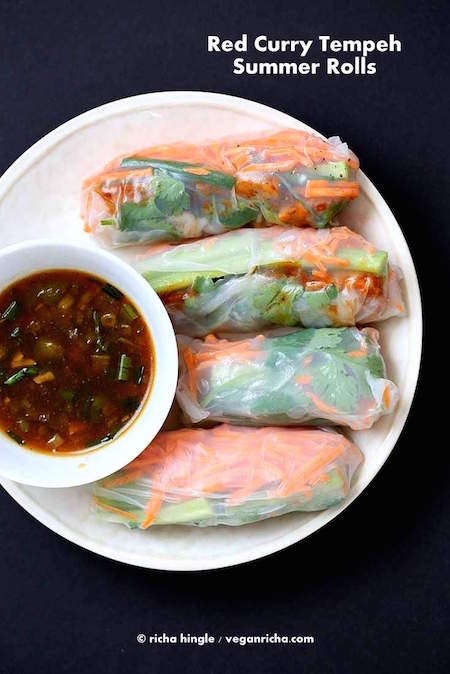 Perfect for a hot summer day! Recipe.
4. Vegan Greek Salad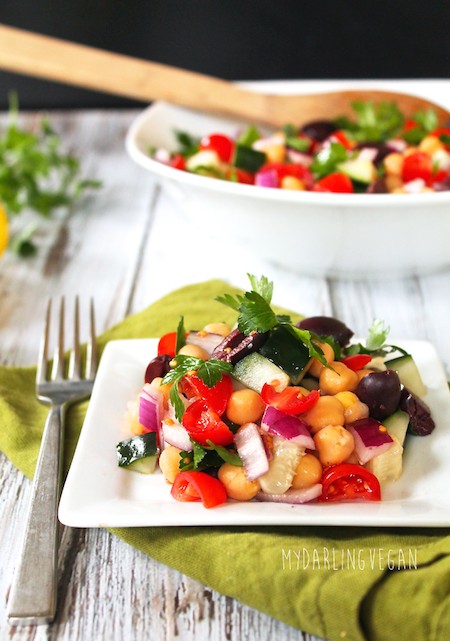 So much yum! Get the recipe.
5. Curried Chickpea Salad Sandwiches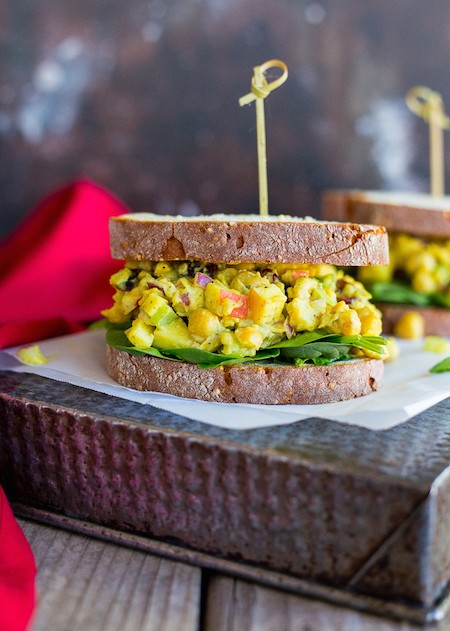 In just 10 minutes, you can enjoy this mouthwatering recipe.
6. Lemon-Garlic Zucchini Noodles With Roasted Tomatoes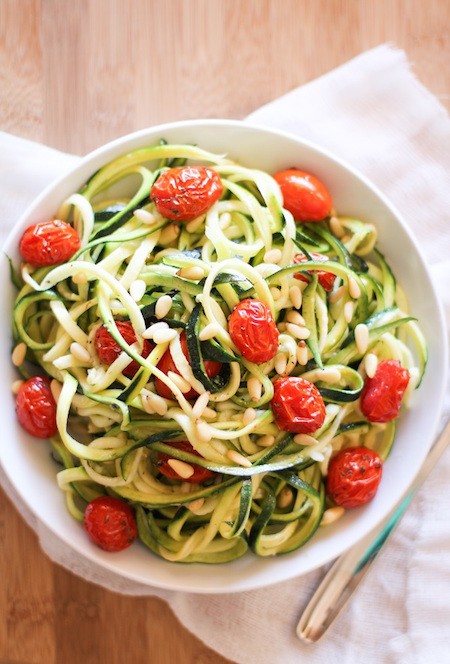 This recipe looks amazing and is ready in 30 minutes!
7. Avocado, Lime, and Carrot Maki Rolls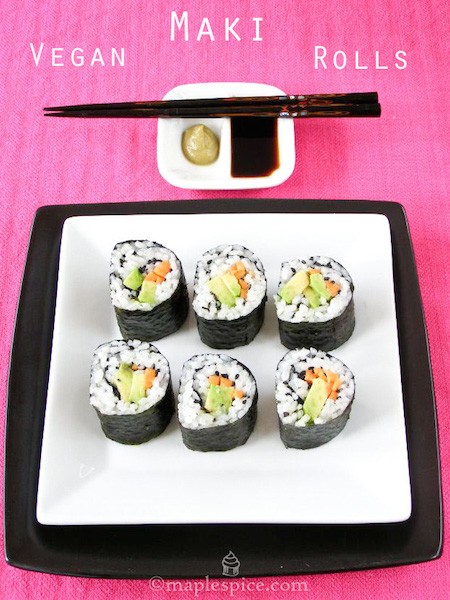 Cool, fresh, and totally vegan. Get the recipe.
8. Crunchy Asian Ramen Noodle Salad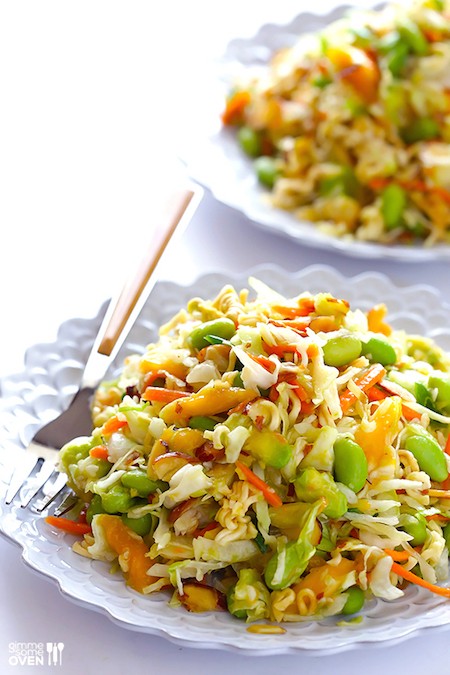 This recipe is ready in 10 minutes!
9. Quinoa Tabbouleh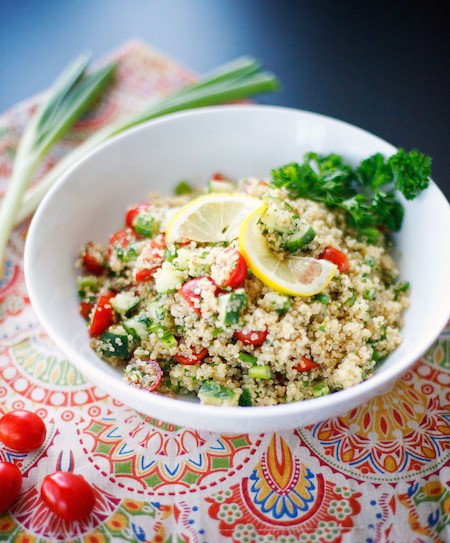 Great on its own or as a side. Recipe here.
10. Lemon Edamame Avocado Sandwiches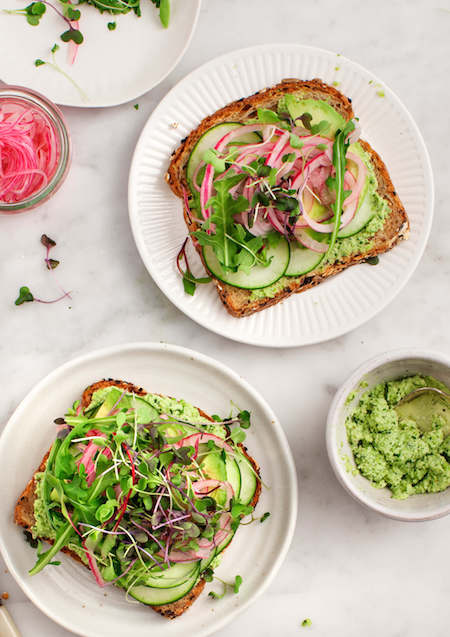 Refreshing! Get the recipe.
11. Summer Corn Salad With Basil Pesto Aioli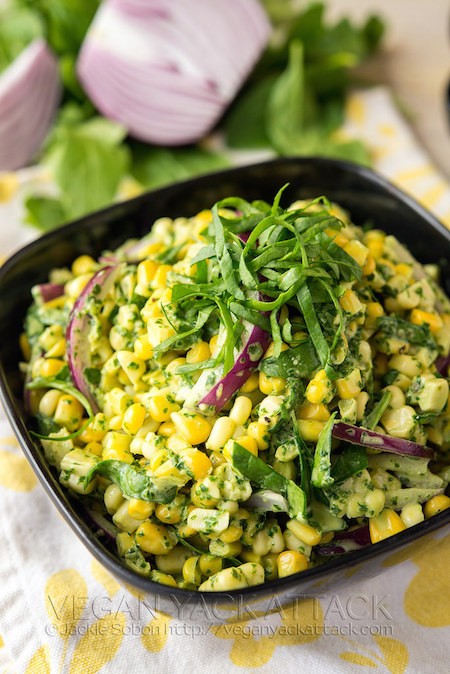 This recipe uses fresh corn, spinach, and red onion!
—
Want more? Click here for a list of insanely delicious vegan desserts!