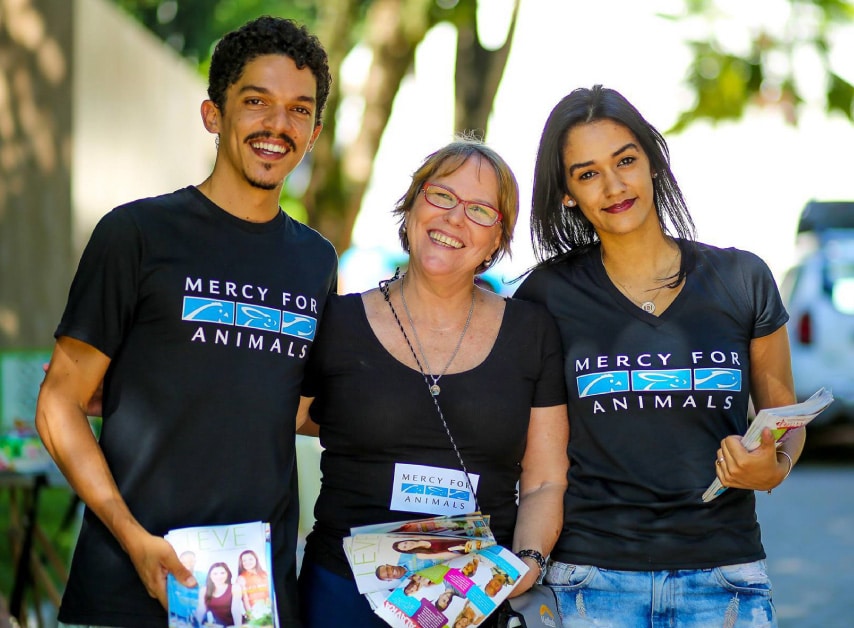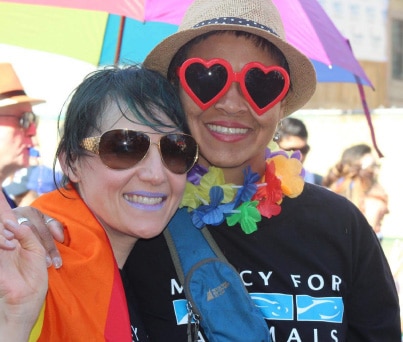 What Mercy For Animals Stands For
Everyone deserves to be treated with dignity and respect regardless of gender identity and expression, sexual orientation, race, religion, country of origin, age, and of course, species. Intersectionality is a vital part of the very fabric of the animal protection movement. It is why MFA was one of the first animal rights organizations to march in pride parades across the country. Every year MFA supporters continue to march to spread the message that "No one is free when others are oppressed." We are honored to stand with everyone in the LGBTQ community.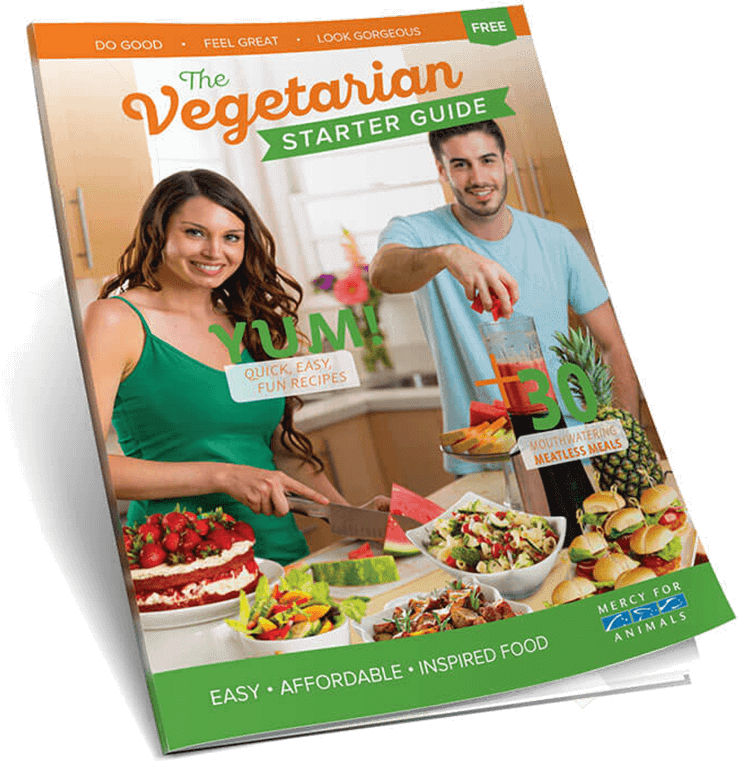 Take a stand TODAY! Get your free Vegetarian Starter Guide.
Our Stories
Learn why members of the LGBTQ community are moving away from meat, dairy, and eggs.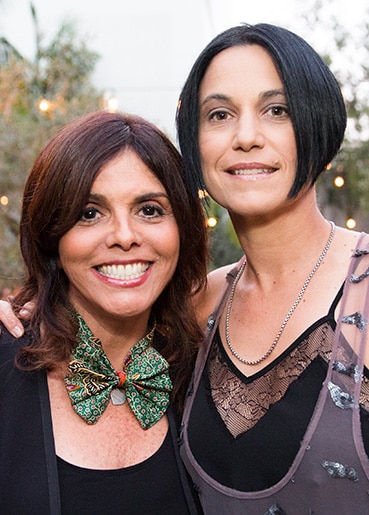 Jane Velez-Mitchell
,
The three big miracles in my life happened in rapid succession. I got sober, came out, and went vegan! They are all interconnected....
Read More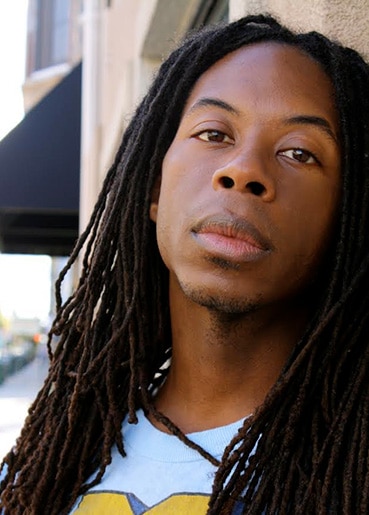 Christopher-Sebastian McJetters
,
I have been vegan for well over a decade. But only during the past five years have I really connected violence toward other animals...
Read More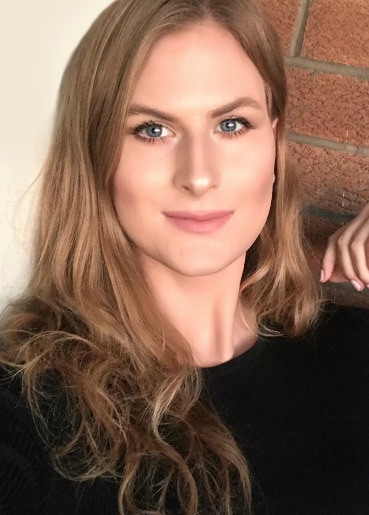 Gwen Coleman
Toronto, ON, Canada, 0
A few years ago, I built up the courage to tell the people I was closest to that I wanted to transition from male to female. Unfortunately,...
Read More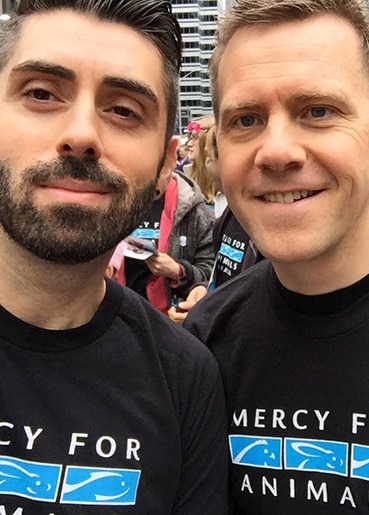 Marco Verrelli and Marko Zonta
Toronto, ON, Canada, 0
Our vegan journey began six years ago after we watched a documentary about health and plant-based eating (Forks Over Knives)....
Read More
Meet MFA's Inspiring LGBTQ Staffers
Spoken straight from the heart, their words will move and empower you.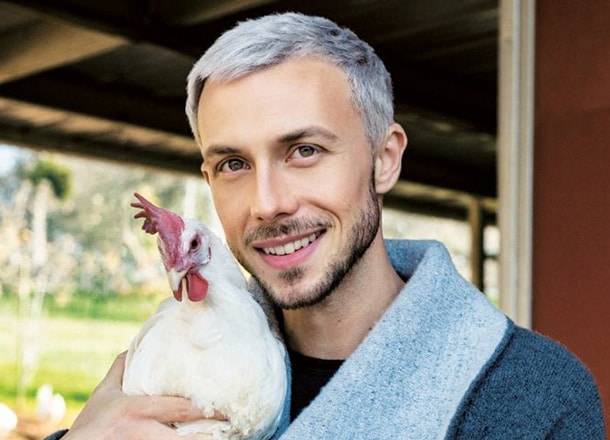 Nathan (Milo) Runkle
Founder of Mercy For Animals
Los Angeles, CA, United States
The LGBT movement and the animal protection movement are about creating a world where no one will be abused, hurt, or killed simply because of who they are. The sooner we widen our circle of compassion to embrace those who are different from us—including those with four legs, wings, or fins—the better off we all will be.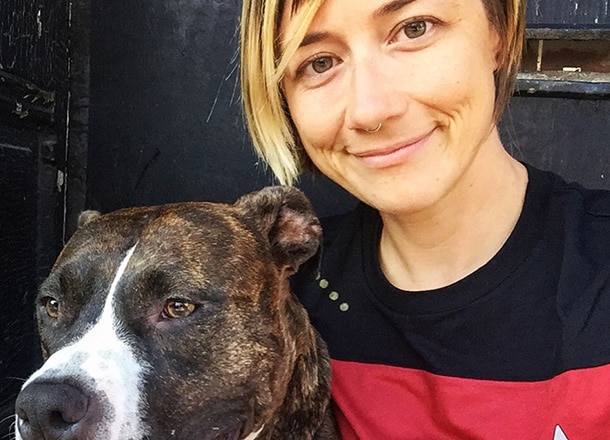 Erin Kwiatkowski
Global Vegetarian Support Manager
Chicago, IL, United States
Our community experiences the suffering of others deeply and understands the profound connections between beings. When the highest courts reinforce discrimination, we get louder; when violence is normalized, we love harder; when life itself is an act of rebellion, we come out. We are seam-ripping out hate and sewing in compassion darts.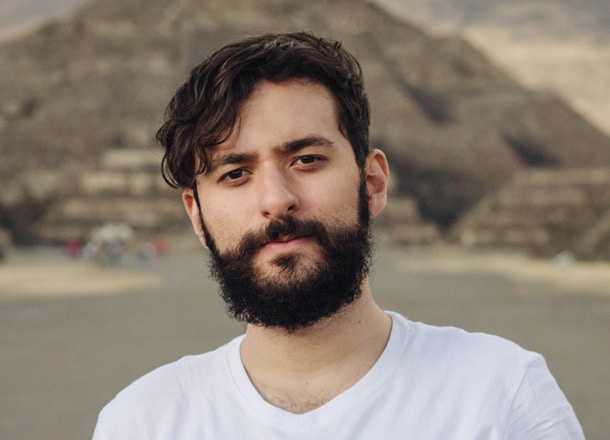 Danilo Gabriel Santana
Video Editor
São Paulo, SP, Brazil
I'm proud to be part of the LGBTQ and veg communities because I'm on the side of people who, as I do, fight for a more respectful and fair world.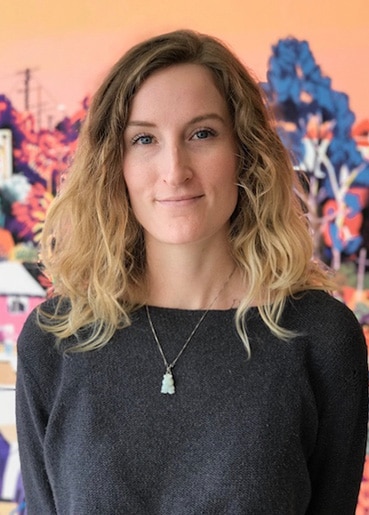 Elizabeth Enochs
Writer
Long Beach, CA, United States
Throughout history, LGBTQ activists—like Coretta Scott King and Angela Davis—have taken a stand for animal rights. Nonhuman animals and LGBTQ folks both suffer under a patriarchal system that masculinizes meat eating, dominance, and violence. The LGBTQ rights movement and the animal rights movement ask for the same thing: personal liberty.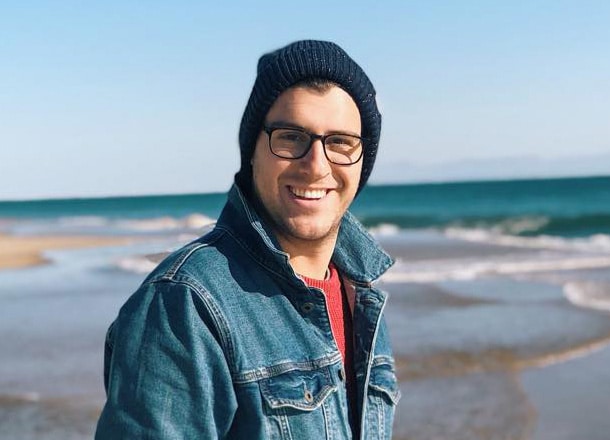 Joe Loria
Content Manager
Providence, RI, United States
I hope more LGBTQ people open their eyes to the plight of farmed animals. Our community is constantly being ridiculed, attacked, and bullied. It's our moral duty to speak up for those who cannot speak up for themselves.
Jonathon Tree
Food Policy Specialist
Taipei
Fighting against injustice has always been an integral part of the fabric of the LGBTQ community. I'm proud to be part of a community that is increasingly standing up for all sentient beings and knows firsthand that personal change truly has the power to change the world.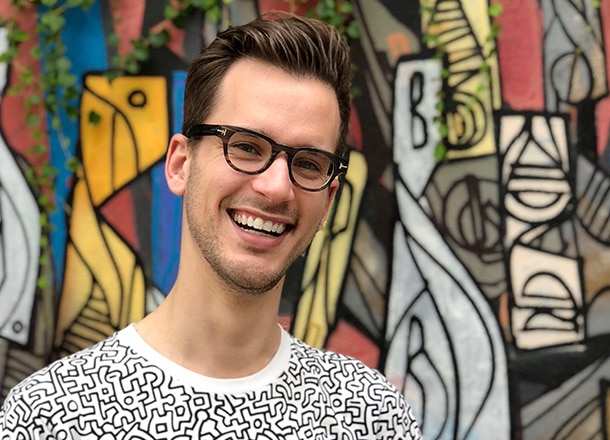 Jake Morton
Vice President of Creative
Los Angeles, CA, United States
Just like many LGBTQ persons, animals are considered "less than" by society at large. No one is free when others are oppressed, and building bridges between movements is a critical step in advancing animal rights and LGBTQ rights.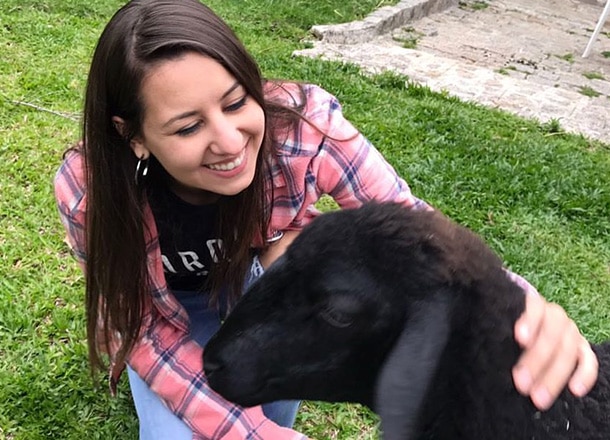 Eduarda Nedeff
Director of Corporate Relations
Balneário Camboriú, SC, Brazil
When you are on the side that is oppressed, even if you are not impacted as an individual, you start thinking about how to make a difference. When you stop and really see what happens to others who are kept from fully living their lives, you want to take a stand and change that! The people who do take a stand and speak up are the ones who make a difference!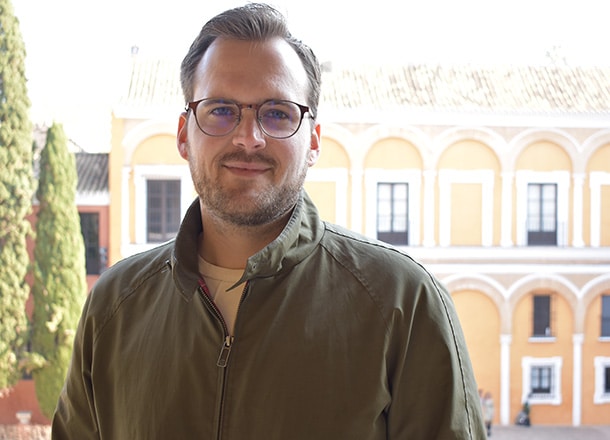 David Matulewicz-Crowley
Attorney
Brooklyn, NY, United States
The LGBTQ and animal rights movements are still minority positions advocating change and acceptance in the face of broad cultural opposition. My journey in both movements has required that I find confidence in myself and my beliefs so that I can advocate what I believe, even in the face of continued opposition.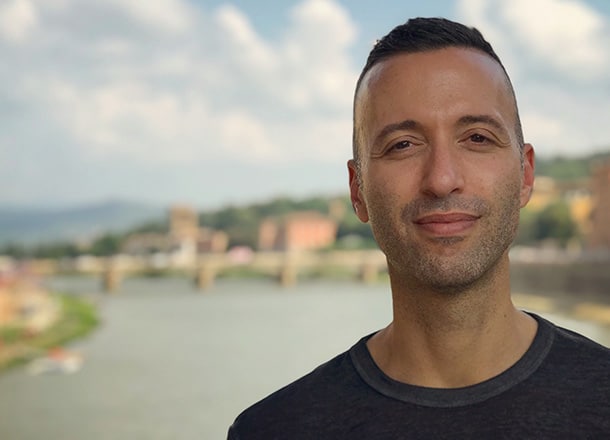 Ari Solomon
Vice President of Social Impact
Los Angeles, CA, United States
I'm proud of who I am. I'm proud of who I love. And I'm extremely proud to live a lifestyle whose ultimate goal is to reduce suffering and end oppression.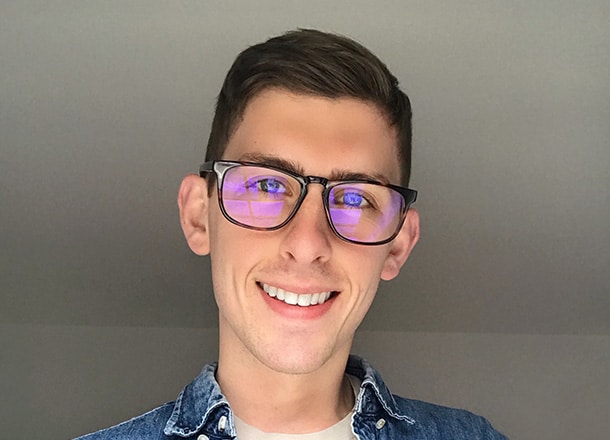 Brian Holder
Graphic Designer
Providence, RI, United States
Both the LGBTQ and veg communities share one thing: compassion. We all have compassion and use that to advocate and fight for equality for all. I've never been happier to be part of these communities that share the same morals and ethics to create a brighter and kinder world.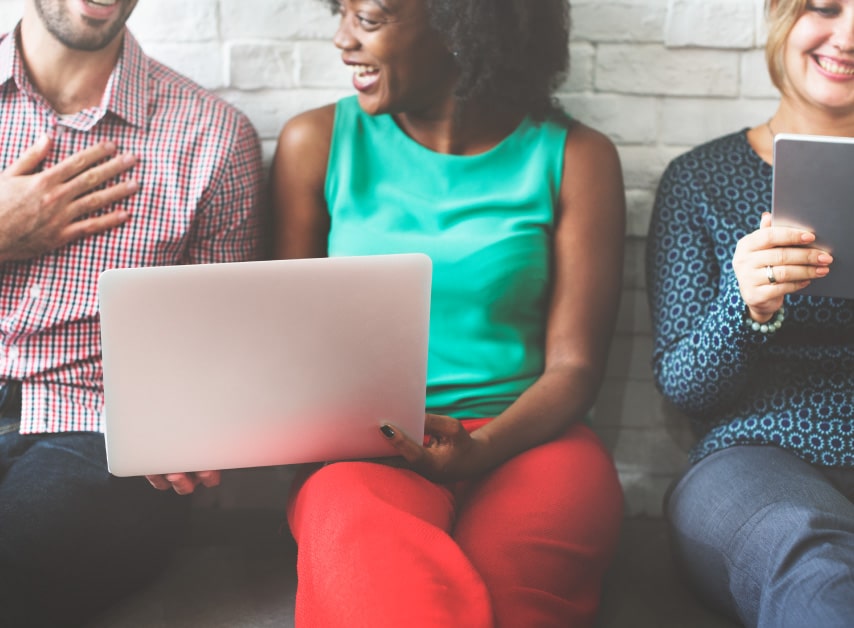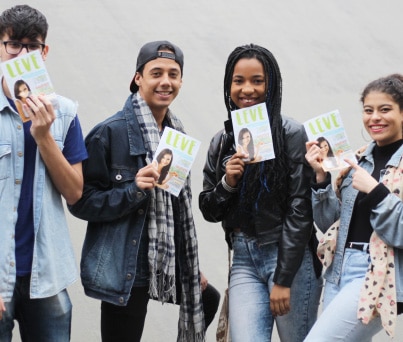 Take Action in Your Area
Stand up for justice and show your support for animal protection. Sign up to volunteer! Whether it's getting active on social media, writing letters to the editor, passing out booklets, or something else, there's an opportunity that's right for you!Sign Up