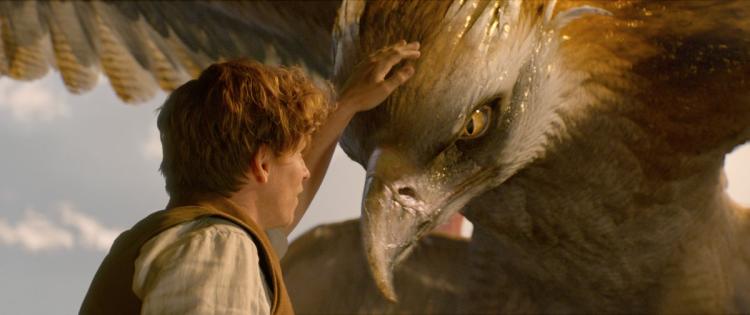 What Fantastic Beasts Can Teach Us About Being Kind to Animals
Sarah Von Alt
Last month, the much-anticipated new fantasy spin-off from J.K. Rowling, Fantastic Beasts and Where to Find Them, debuted on the big screen.
Starring Eddie Redmayne and Katherine Waterson, the film takes place in New York City in the 1920s (seventy years before Harry Potter's adventures) and tells the story of Newt Scamander, a young wizard visiting America.


It's clear from the beginning that Newt, armed with a mysterious expanding suitcase, is passionate about protecting endangered magical creatures, whom he considers misunderstood.
In fact, he is only in New York on his way to Arizona, where he wants to release a thunderbird named Frank (rescued by Newt from traffickers in Egypt) into his native habitat.


Unfortunately, many of these magical creatures escape his suitcase, leading Newt on a quest to find all of them in an effort to protect them from wizards who fear magical creatures and seek to destroy them.
"We're going to recapture my creatures before they get hurt. They're currently in alien terrain surrounded by millions of the most vicious creatures on the planet: humans," Newt tells Queenie, one of his allies in the film.
Did we mention that Newt Scamander is a Hufflepuff, from the Hogwart's house known for kindness?


While far from perfect (it's not clear whether Newt's character is vegan), this film demonstrates what so many of us already know: Animals are worthy of consideration.
And much like the fantastic beasts in this film, farmed animals in our world are also misunderstood. Rather than see them as meat-producing machines, humans should do their best to respect animals and let them live their lives in peace.
Want to be like Newt? You can protect animals from needless suffering at every meal. Click here to order a FREE Vegetarian Starter Guide.