Panera Bread to Make at Least Half Its Menu Plant-Based
Hannah Bugga
Panera Bread has a New Year's resolution: to be healthier and more sustainable. Over the next few years the company plans to make at least 50 percent of its menu plant-based, and in 2021 it will offer a plant-based creation in every category.
CEO Niren Chaudhary told Business Insider that Panera customers were seeking more plant-based menu items. The reasons behind this—concerns over health, sustainability, and animal welfare—have not gone unnoticed. Chaudhary said:
It's more about better for you, and better for the world, and better for the environment, and better for animals. I think consumers are recognizing that—mostly the younger consumers, they feel more accountable for that.
According to Panera's vice president of wellness and food policy, Sara Burnett, the company examined ways to make a positive impact on the environment. While they looked at recycling, energy use, and water consumption, they concluded that they could have the biggest impact on climate change through their food. Burnett said:
Consumers are more and more knowledgeable. I think in an earlier phase than plant-based, but I think that that's actually going to become a bigger motivation for consumers over time.
You don't have to wait for the company to revamp the menu before enjoying Panera's delicious, nutritious, and convenient offerings! Here are a few of our vegan go-to orders:
Ten Vegetable Soup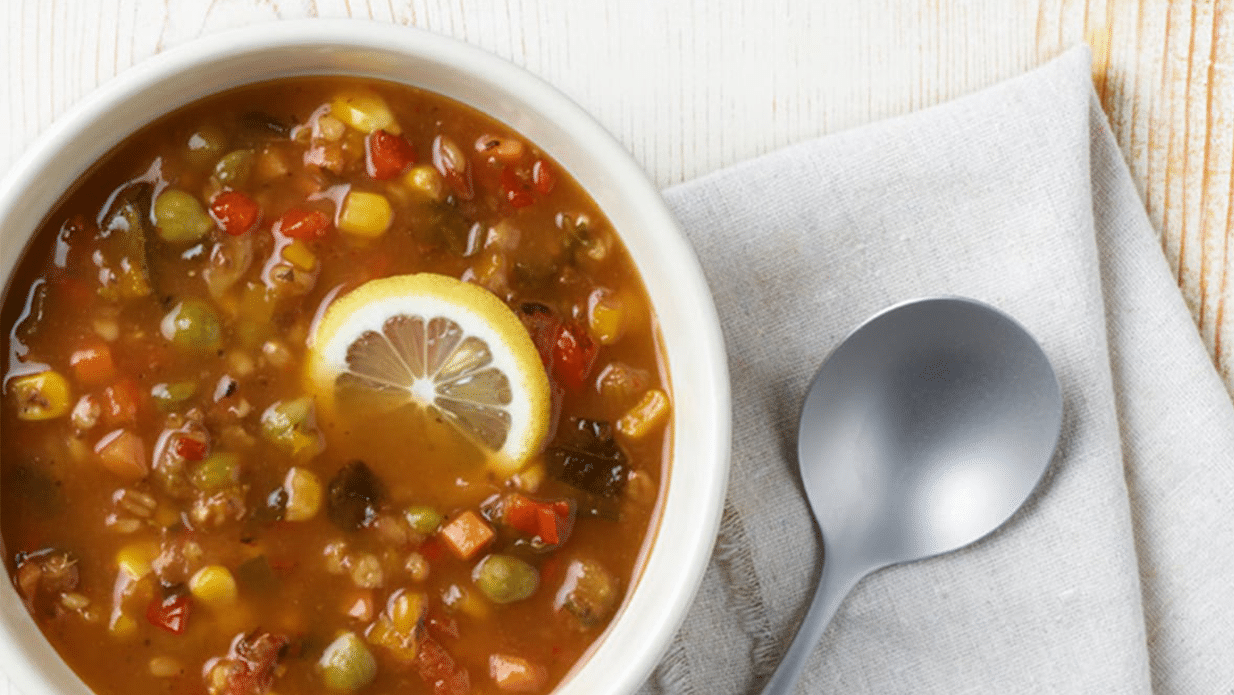 As you would expect, this soup is packed with veggies, including tomatoes, red and yellow bell peppers, corn, celery, spinach, poblano peppers, carrots, and onion. Made with vegetable stock, the soup also has chickpeas, sprouted brown rice and Red Fife wheat, and dried Aleppo chilies.
Vegan Lentil Quinoa Broth Bowl
With a satisfying savory soy-miso broth, this entirely plant-based bowl is packed with quinoa, lentils, tomato sofrito, kale, and more!
Soba Noodle Broth Bowl with Edamame
Although this bowl isn't labeled "vegan," the umami broth is the same as in the vegan bowl above. But this bowl adds soba buckwheat noodles, napa cabbage, fire-roasted edamame, and sesame seeds.
Modern Greek Salad with Quinoa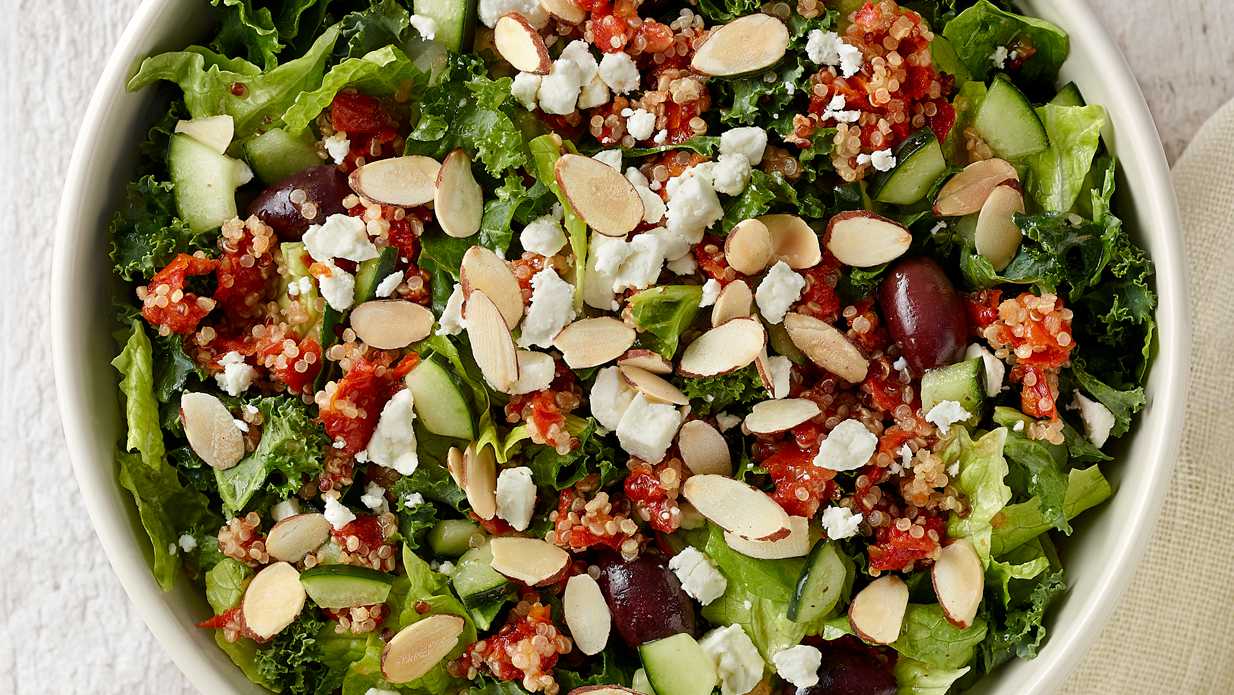 Looking for something a little lighter? Try this refreshing salad made with kale, romaine, cucumber, quinoa, almonds, Kalamata olives, and more. Be sure to hold the feta!
Mediterranean Veggie Sandwich
This sandwich comes with cilantro-jalapeño hummus and is packed with fresh veggies, including sweet Peppadew peppers. Just hold the feta and swap the bread for sourdough, ciabatta, or a French baguette.
Peach and Blueberry Smoothie with Almond Milk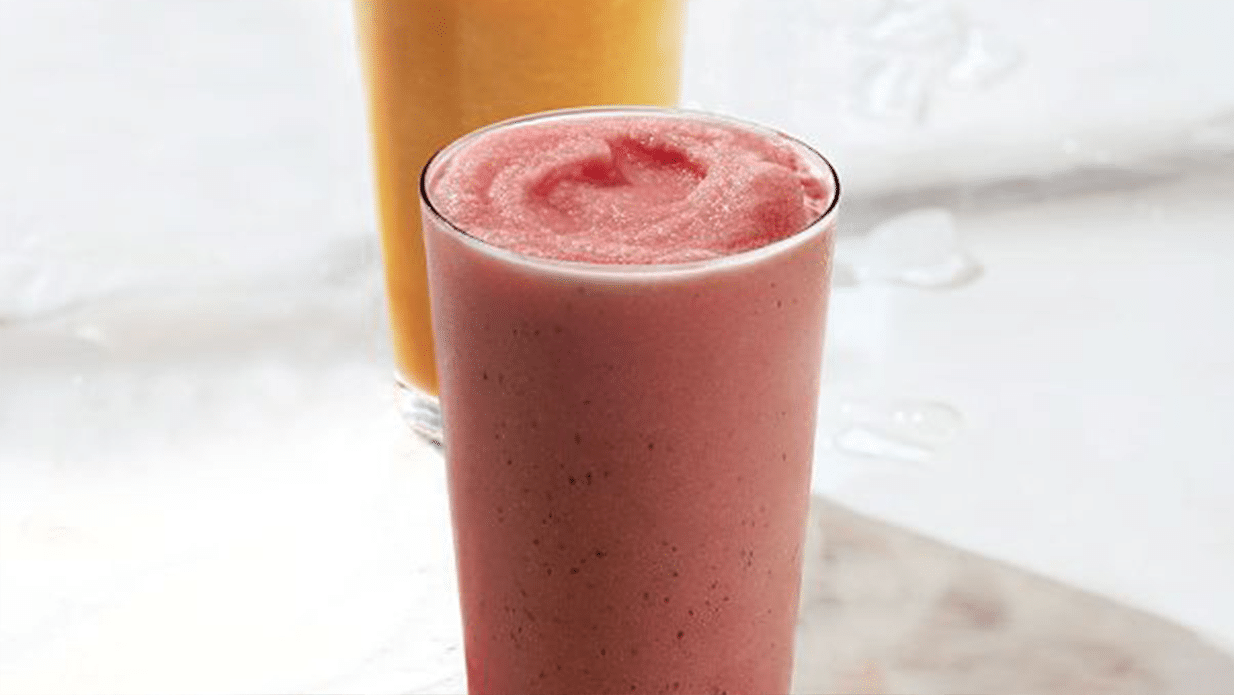 This sweet treat is loaded with peach and mango purée, almond milk, white grapes, passion fruit juice, and fresh blueberries.
Inspired to explore the exciting world of plant-based eating? We've got you covered! Order a FREE Vegetarian Starter Guide today, and check out our Pinterest page for thousands of recipe ideas.