9 Vegan Salads for When You Want to Feel Healthy AF
Sarah Von Alt
1. Kumquat Kale Salad With Tahini Dressing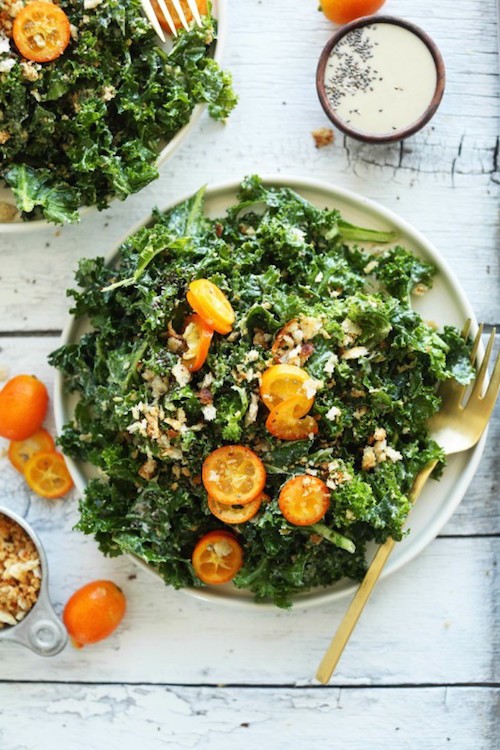 WOW!
2. Buckwheat Green Apple Cranberry Avocado Salad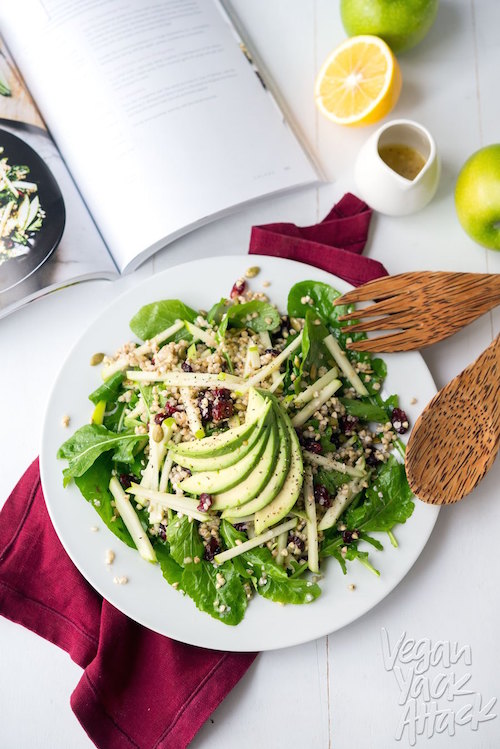 Yes, please. Recipe.
3. Kachumber Salad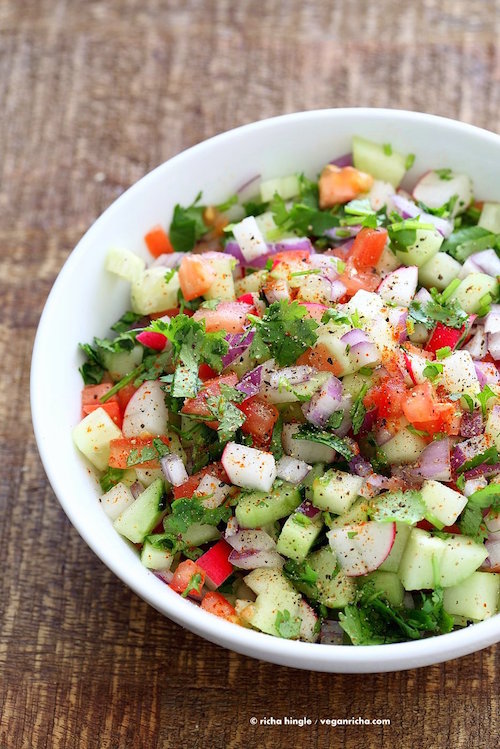 This healthy salad is as beautiful as it is delicious.
4. Fig & Green Pea Salad With Tofu Feta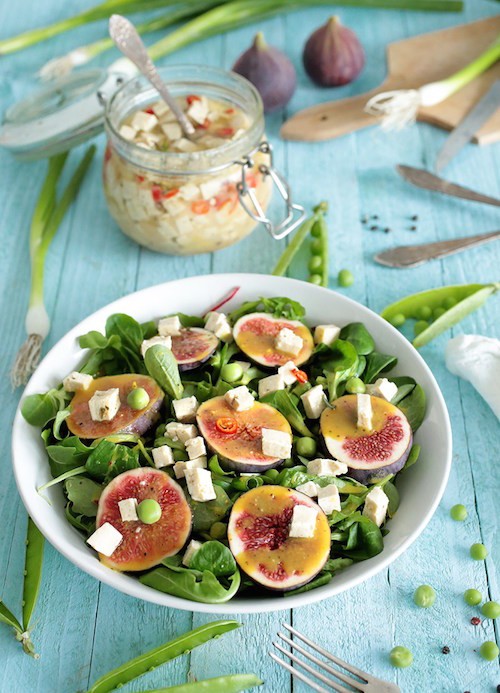 Recipe here.
5. Vegan Cobb Salad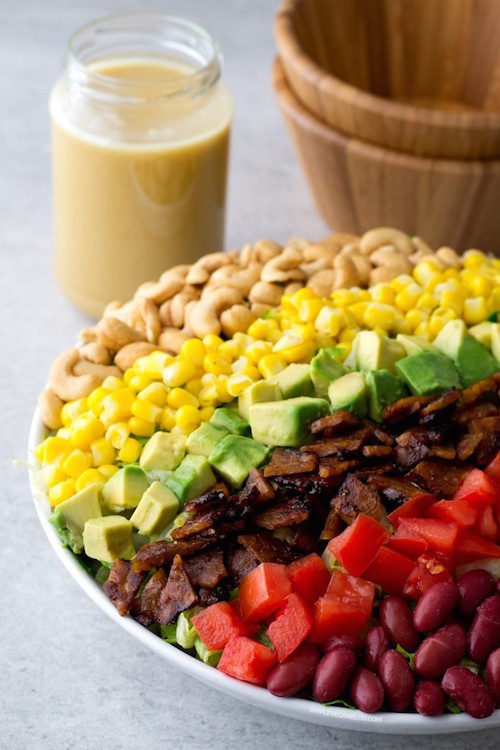 6. Blackened Tempeh Salad With Chipotle Ranch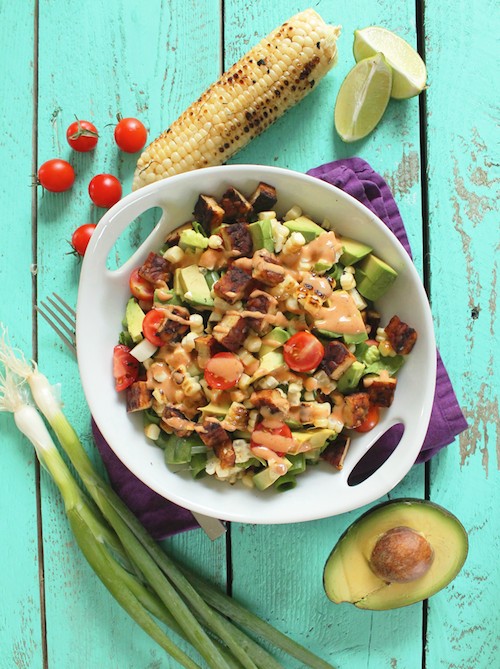 Get the recipe.
7. Rainbow Glass Noodle Crunch Salad With Chile-Lime Vinaigrette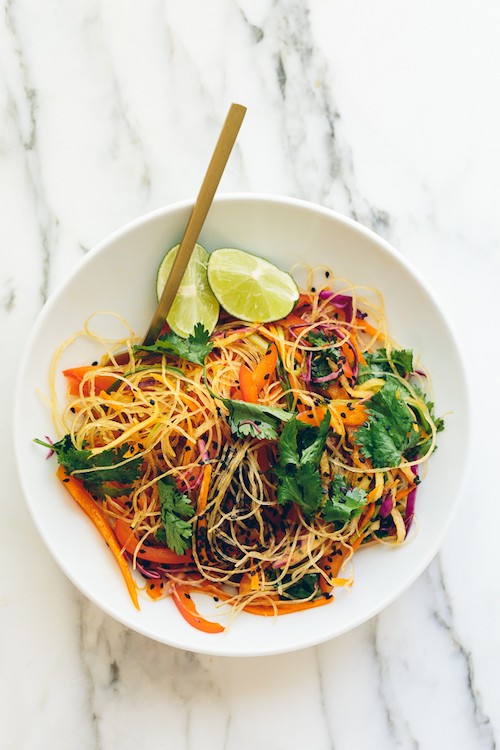 Whoa. Recipe (from Blissful Basil) here.
8. Roasted Beet and Orange Panzanella Salad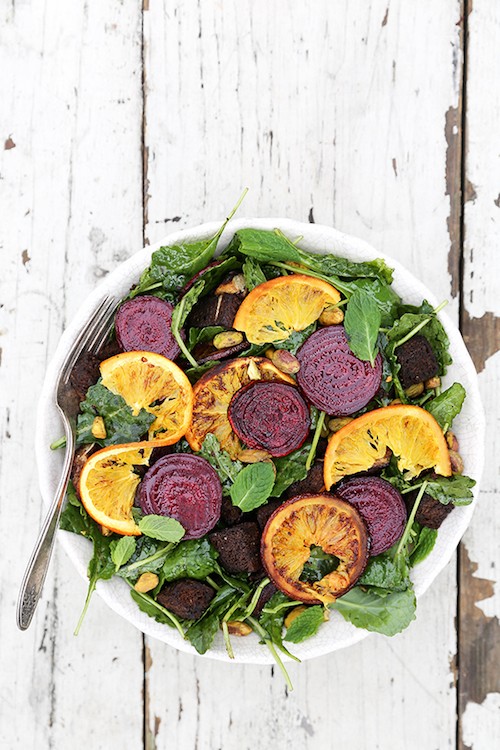 Simple, yet delicious. Recipe here.
9. Winter Salad With Sweet Potatoes, Persimmon, Pomegranate, and Cranberry Vinaigrette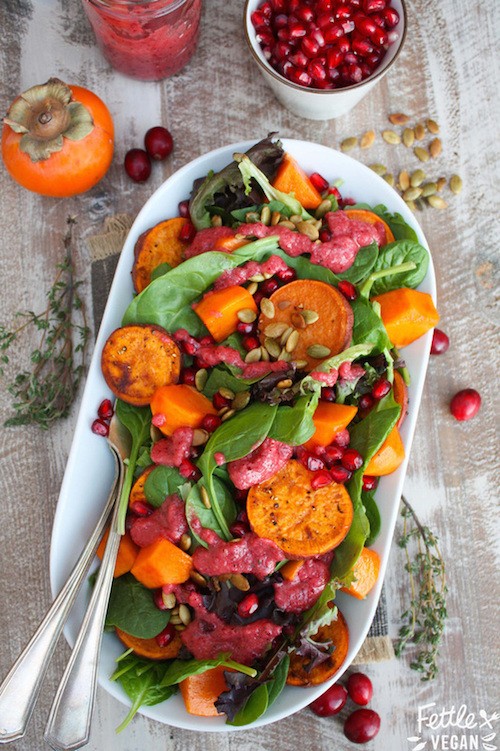 YUM!!
—
Salad not your thing? Click here for nine healthy vegan lunches that AREN'T salad.