10 Fun Vegan Appetizers That Anybody Can Make
Sarah Von Alt
The holiday season is right around the corner, and for many, it involves a variety of holiday parties and get-togethers—often centered on food. If you're looking for some fun vegan appetizers or finger foods to serve your friends and family, you've come to the right place.
We've scoured the sites of our favorite vegan food bloggers for the very best plant-based recipes to bring to your next shindig. Some of these savory recipes are also gluten-free and many are super easy to prepare.
Fun Vegan Appetizers
1. 5-Minute Macadamia Cheese and Vegan Crudité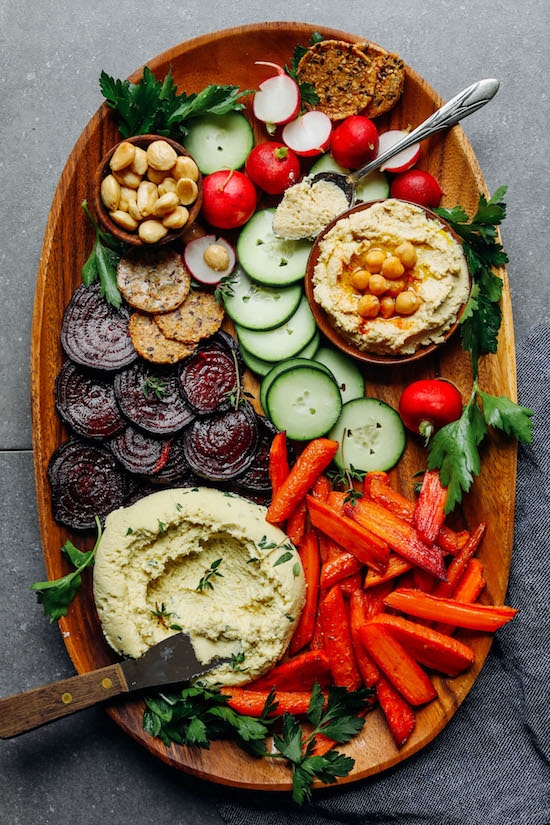 Impress in no time with this delightful vegan cheese and vegetable recipe.
2. Spicy Buffalo White Bean Hummus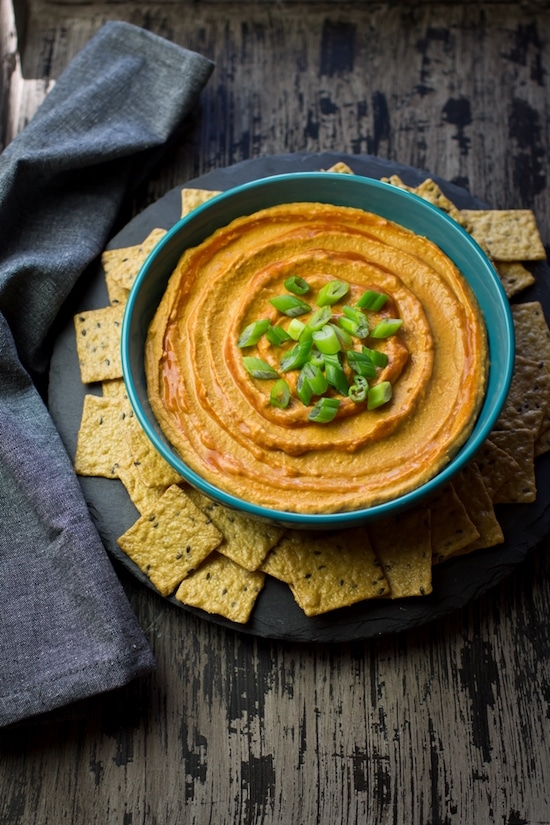 Spice up your next celebration with this hummus recipe, made with white beans!
3. Simple Vegan Spring Rolls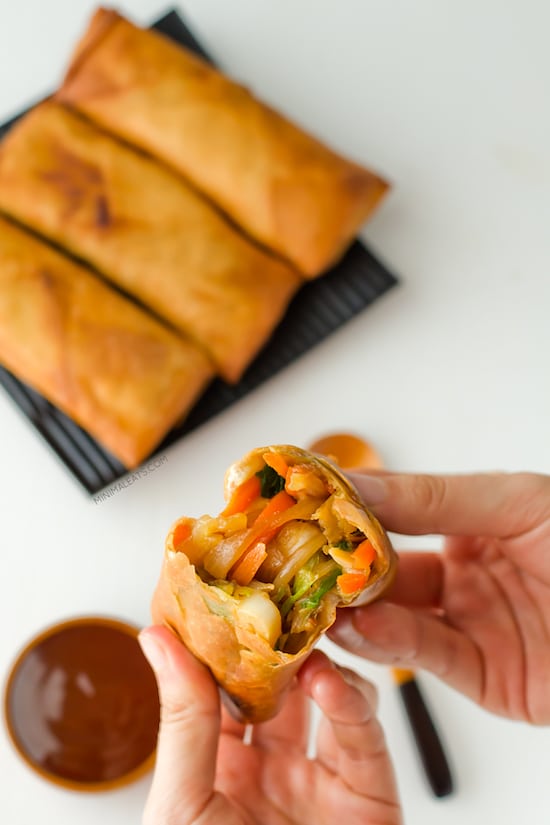 Simple and delicious. Get the recipe here.
4. Vegan Nashville Hot Tofu Nuggets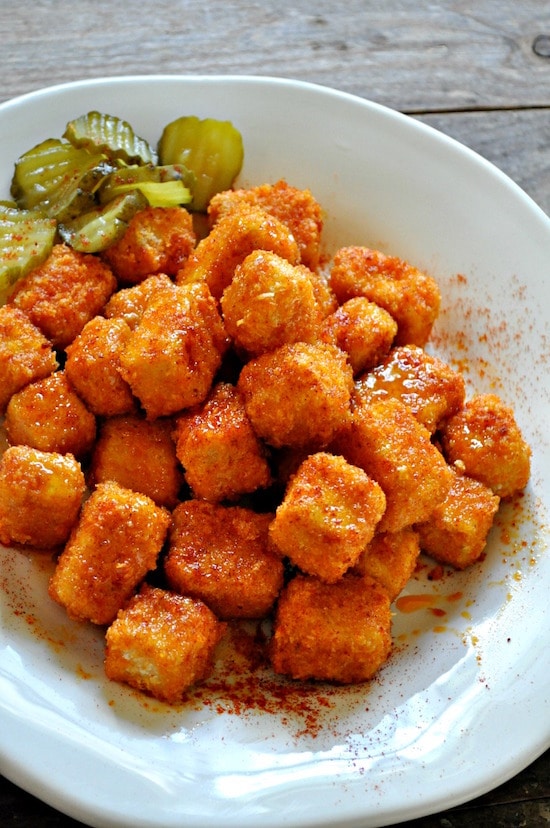 Yes, please! This recipe takes tofu to the next level.
5. Vegan Spinach Artichoke Dip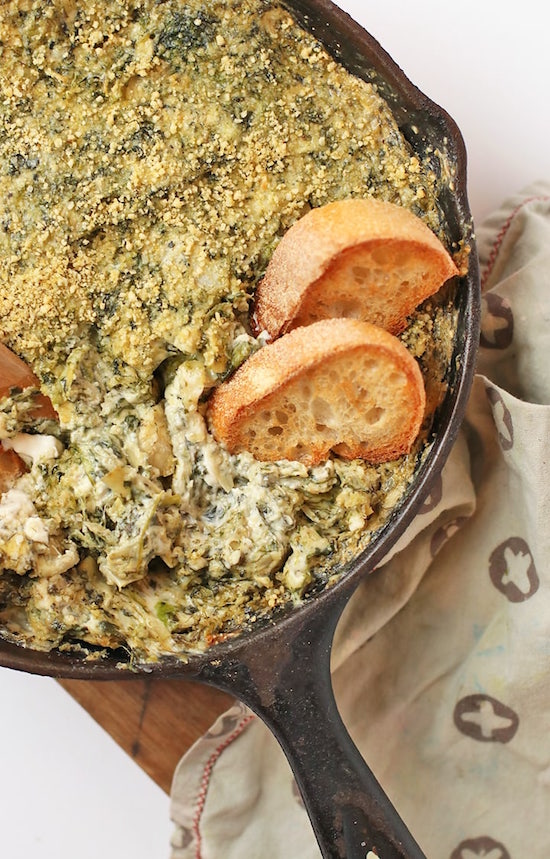 A classic dip recipe made vegan.
6. Vegan Nachos With Homemade Queso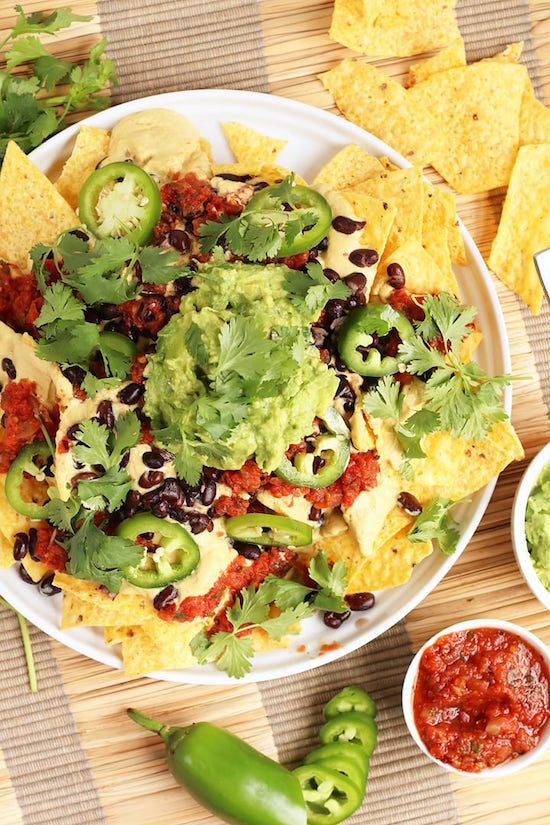 This recipe is perfect for sharing!
7. Classic Bruschetta With Balsamic Glaze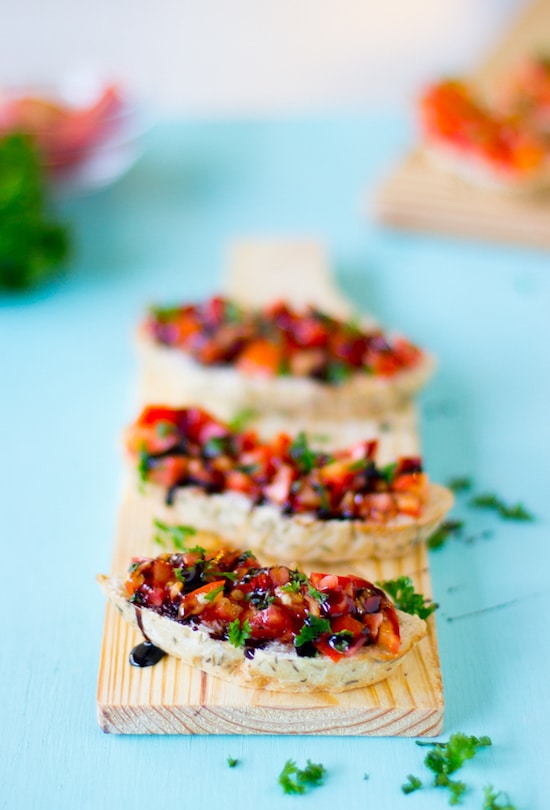 You won't miss the cheese with this classic vegan bruschetta recipe.
8. Vegan Stuffed Mexican Potato Skins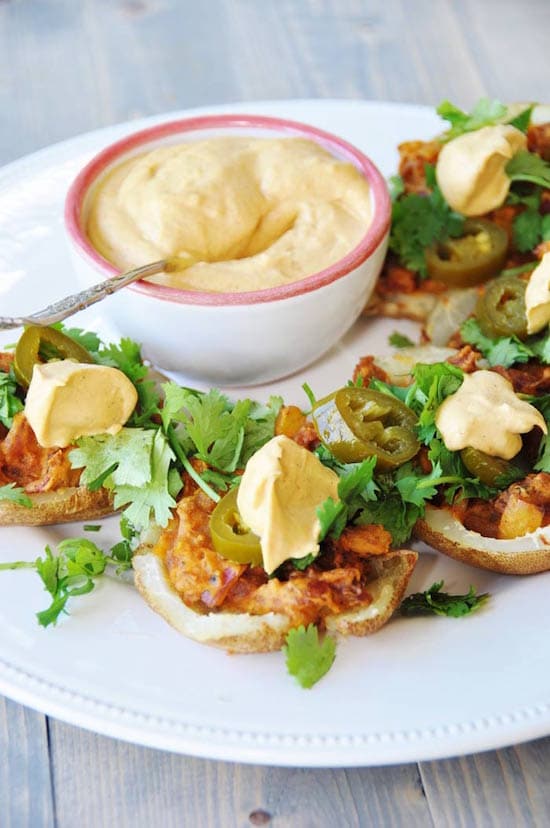 Hungry guests are sure to gobble up this indulgent snack.
9. Vegan Stuffed Mushrooms With Coconut Bacon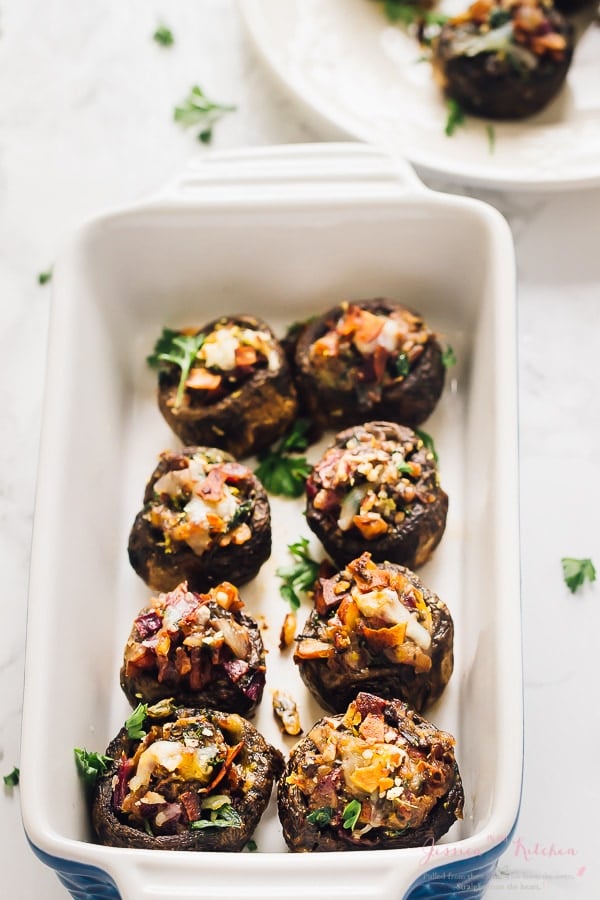 Coconut Bacon? Yes, please! Get the recipe here.
10. Vegan Tex Mex Egg Rolls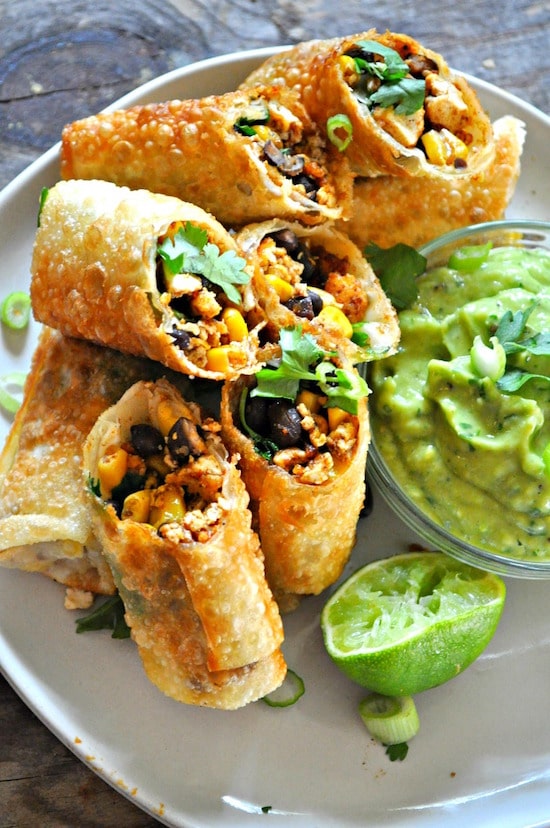 Surprise your friends and family with this fun twist on egg rolls.
—
By choosing vegan recipes, we're working toward a less violent, more compassionate, and more sustainable world. Want more? Here are some of our favorite vegan recipes that are perfect for parties.
Not veg yet? You can get delicious vegan recipes, easy meal ideas, and practical advice on making the switch to a plant-based diet by ordering our FREE Vegetarian Starter Guide today.