This Award-Winning Vegan Cheese Brand Is Headed to London
Daiya, an award-winning vegan cheese brand in North America, recently announced that its products would soon be available in the United Kingdom—the London area, specifically—starting in April 2018. That's right! In a press release the company explains:
Daiya Cutting Board Collection Shreds, along with Slices, Blocks, Cream Cheeze Style Spreads and Cheezy Macs will be available at select Whole Foods Markets, Sainsbury's and specialty online vegan vendors throughout the London area, with more locations and products to come.
Founded in 2008, Daiya currently sells products at more than 25,000 locations in North America, and this move will make compassionate food choices more accessible than ever before. And the company shows no signs of slowing down—just last year, Daiya was ranked "#1 fastest growing plant-based food company in America" and "second fastest growing food company over $50 million in revenue."
As consumers become more aware of the impact their food choices have on the planet, their own health, and the animals who are subjected to horrific conditions and a brutal slaughter, plant-based food companies are busy creating a multibillion-dollar industry. The evidence is clear: Vegan food is taking over!
Ready to give vegan eating a shot? Click here for delicious recipes, simple meal ideas, and tips on making the switch easy!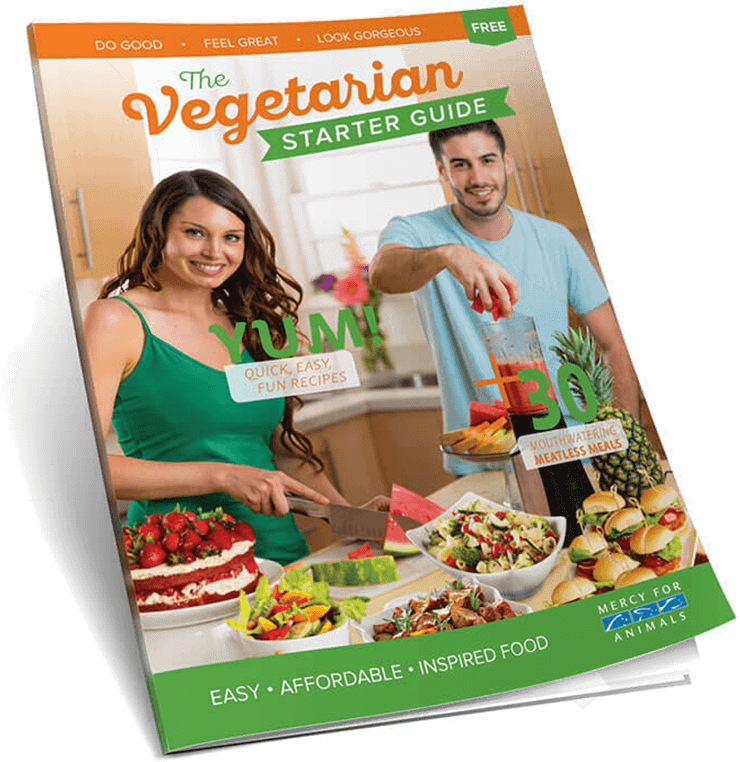 Get Your Free Vegetarian Starter Guide