This Vegan Shamrock Shake Recipe Is Going to Blow Your Mind
Saint Patrick's Day is known for parades, parties, and yummy seasonal foods. This year, add a little more green to the festivities with this veganized version of the classic Shamrock Shake! And while the Shamrock Shake from McDonald's is loaded with cruel dairy products, this all-vegan shake has all the taste without the horrific animal abuse.
Watch here:
Here's the recipe:
Shamrock Shake
Serves 1 to 2
Ingredients:
3 big scoops vegan vanilla ice cream
½ cup almond milk
1 tsp. peppermint extract
Green food coloring to preferred hue—about 5 to 10 drops
Add all ingredients to blender and blend until smooth. Serve in milkshake glasses and top with vegan whipped cream, chocolate chips, and a cherry!
—
Want more? Click here for more vegan recipes that will help you celebrate St. Patrick's Day!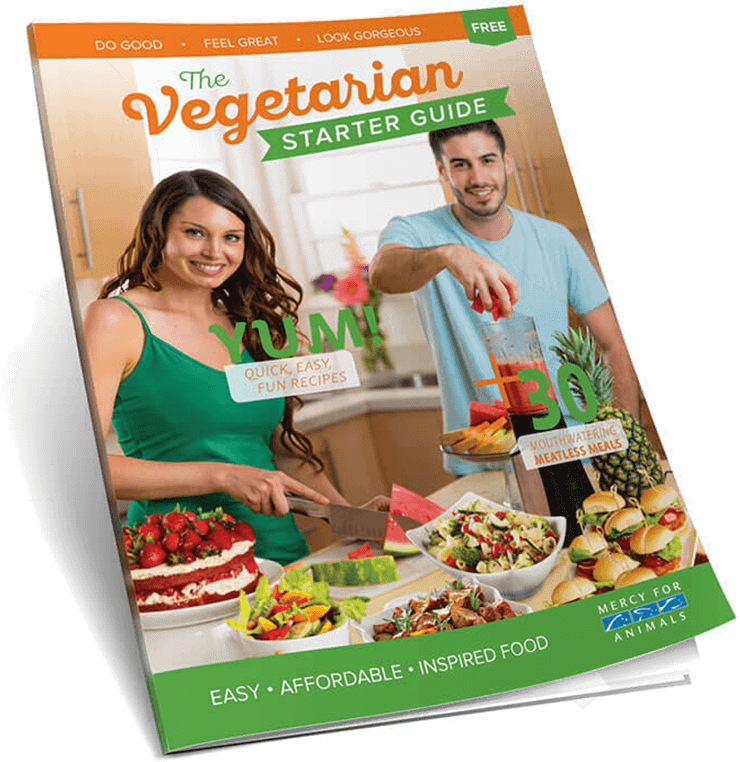 Get Your Free Vegetarian Starter Guide