This Vegan Pumpkin Spice Cheesecake Is Hitting Store Shelves and We're Losing It
Daiya is a household name for many vegans as the brand offers an array of delicious dairy-free foods, including cheese shreds, cream cheese, frozen pizzas, and Greek yogurt. In 2015, the company released a line of frozen vegan "cheezecakes," which in my opinion, are among its best products.
Last week, I (along with several MFA staffers) had the pleasure of trying out a new seasonal flavor: pumpkin spice! And it was everything we could have hoped for and more: thick and creamy with just the right amount of cinnamon, nutmeg, and ginger!
I mean, it's pretty much the perfect combo of pumpkin pie and cheesecake. And in addition to being dairy-free, these bad boys are also free of gluten and soy, making them a great option for those with allergies.
Perfect as part of a holiday meal, or when you just need a little treat, this vegan cheesecake is available for a limited time, so be sure to give it a try the next time you stop by your neighborhood Whole Foods.
Cows at dairy farms are subjected to extreme confinement; mutilations without painkillers; and inevitably, a ruthless slaughter. And they are denied nearly everything that comes naturally to them, including caring for their young
You're making a big difference for animals, the environment, and your health when you leave dairy (and other animal products) off your plate. Ready to give it a shot? Click here for a list of our favorite vegan alternatives.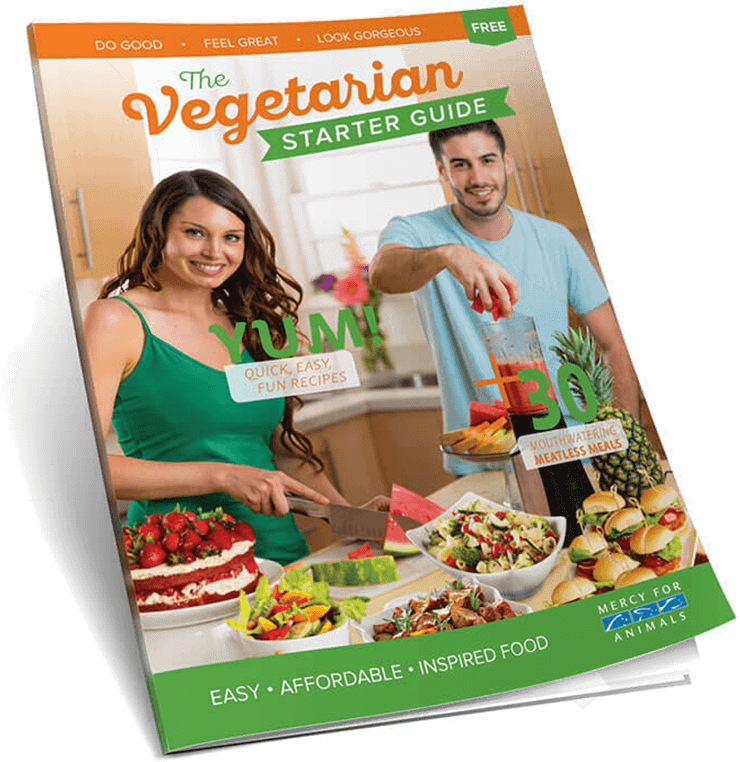 Get Your Free Vegetarian Starter Guide