This Meat-Heavy Restaurant Is Ditching Meat in November. Here's Why.
With veg eating on the rise, restaurants are more willing than ever to add plant-based options to their menus. But one of the last places we would think to look for a tasty plant-based meal is a steakhouse—until now.
Foxlow, the sister restaurant of Hawksmoor, one of London's most famous steakhouses, will trial a vegan menu starting November 1, 2017. The launch coincides with World Vegan Day and will continue through the end of the month in celebration of World Vegan Month.
Menu items will include carrot hummus with carrot-top pesto and chili; roasted acorn squash pie with vegan gravy; spice-roasted cauliflower with chickpeas, wilted spinach, and curried aubergine sauce; and aubergine "steak" with wild mushrooms, onions, and vegan béarnaise. The dishes, priced between £5 and £9.50, will be available for lunch and dinner.
If that sounds delicious to you, you're in luck; some of the vegan options will become permanent staples on Foxlow's menu.
Richard Turner, Hawksmoor and Foxlow's executive head chef, told Eater London, "At Foxlow we have leaned towards plant-centric dishes and vegan month presents a delicious challenge to pursue this even further."
With the addition of more veg options to menus around the world every day, there's never been a better time to help end cruelty to farmed animals by moving toward a vegan diet.
Click here to learn more.
Stuck with your family at a steakhouse that has no vegan options? Click here for tips on how to deal.
*Remember that asking for vegan options at local restaurants is a great way to ensure they offer animal-friendly fare. So if a restaurant lacks a healthy vegan menu item, be sure to call or send a polite message asking them to provide one.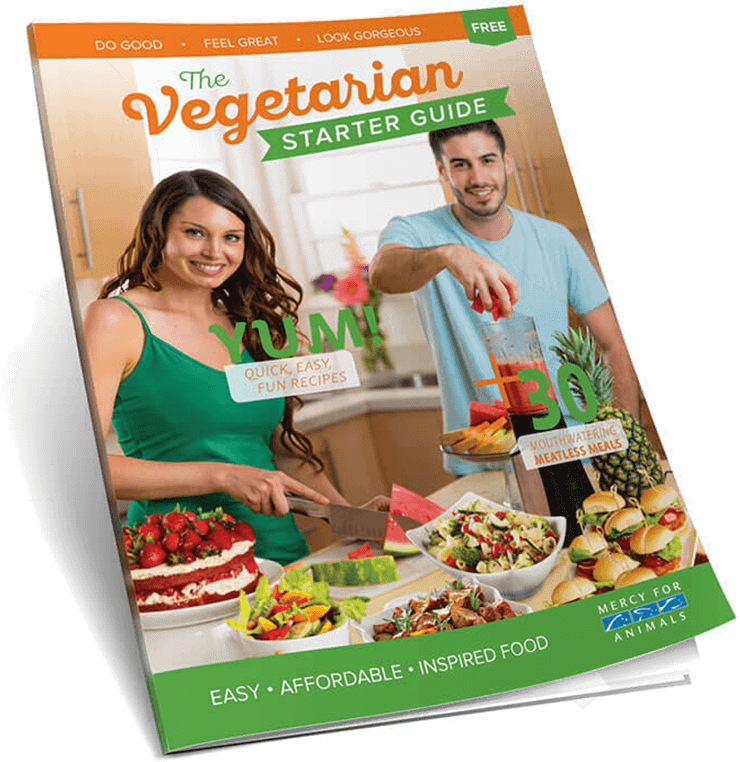 Get Your Free Vegetarian Starter Guide