This Inspiring 21-Year-Old Just Opened Her Own Vegan Restaurant in Brooklyn
College student Francesca Chaney is making headlines this week after opening Sol Sips, an all-vegan cafe in Brooklyn, New York! What started as a pop-up that primarily offered beverages—including unique herbal teas—has transformed into a full-fledged restaurant with a permanent location.
Blavity explains:
The 21-year-old entrepreneur officially opened her vegan restaurant Sol Sips April 5 in her beloved Brooklyn. What started off as a temporary pop-up shop, now has become a full-fledged restaurant in a permanent location. The restaurant serves dishes from a plant-based menu.
Chaney, who is a student at Brooklyn College, is passionate about food justice and access to healthy options. She wants to provide healthy food to communities in need, so menu items are primarily whole foods, with most dishes featuring just a few simple ingredients.
But don't let that fool you. This cafe is packed with flavor! Menu favorites include the tamarind jackfruit panini, avocado mushroom melt, gluten-free pancake stack, and chickpea omelette. Sol Sips offers beverages that are just as impressive: housemade maple-and-pecan nut milk, raw hot coco, and the Sawai Sweet Smoothie, which is made with peaches, strawberries, and ginger!
It's never been clearer that the future of food is vegan.
Generation Z (born between 1995 and 2005) has gained attention for being way more interested in plant-based foods than previous generations, even millennials. Researchers have found that Gen Z buys 80 percent more kale, 57 percent more tofu, 266 percent more avocados, and a whopping 550 percent more plant-based milk than Generation X.
This shift away from animal products is great news for the countless animals who endure unimaginable suffering at farms and slaughterhouses around the world. Subjected to extreme cruelty and neglect, including intensive confinement and painful mutilations, these animals are denied everything that makes life worth living.
Ready to give veg eating a shot? We've got delicious plant-based meal ideas, easy recipes, and tips on making the switch. Click here to get started.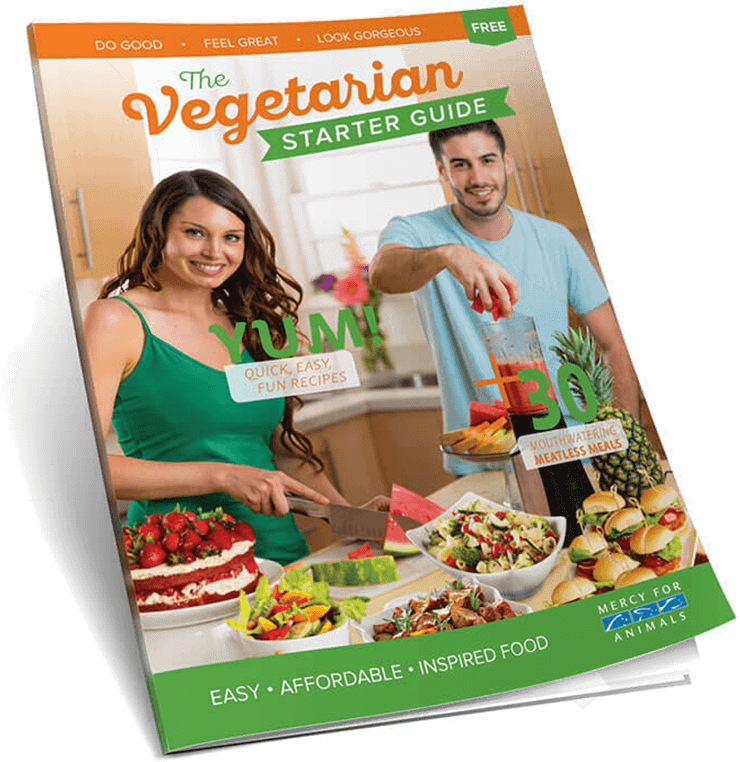 Get Your Free Vegetarian Starter Guide